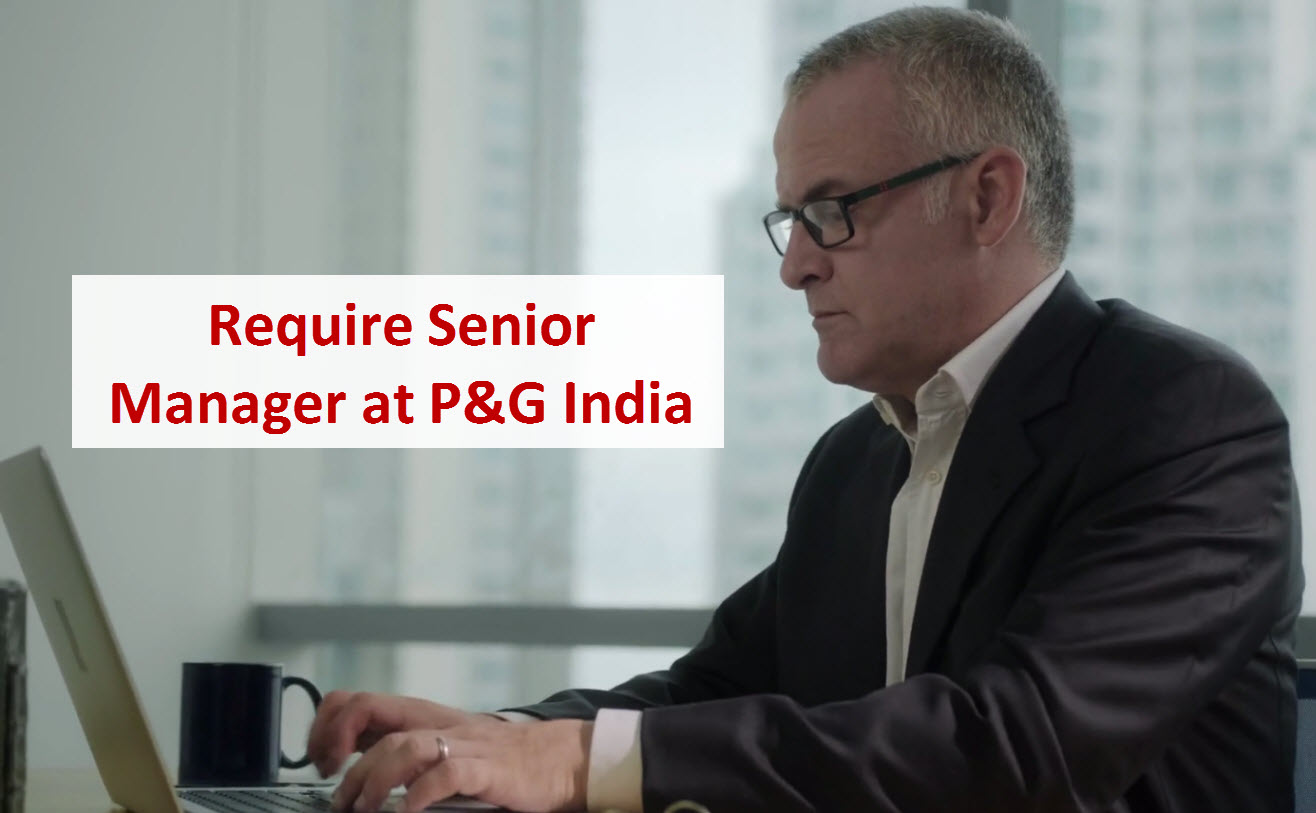 Procter & Gamble is the innovation leader in our industry. Virtually all the organic sales growth we've delivered in the past nine years has come from new brands and new or improved product innovation. We continually strengthen our innovation capability and pipeline by investing two times more, on average, than our major competitors. P&G. We interact with more than five million consumers each year in nearly 60 countries around the world.
Post : Senior Manager - Medical Governance, P&G Health
Job Description
• Liaise with cross functional teams to ensure harmonious delivery of Medico-Marketing Prioritie
• Represent the company in external stake holder meetings especially the regulatory bodies (DCGI, FSSAI etc)
• Provide adequate medical governance and medical oversight to all HCP and Non-HCP interaction to ensure compliance
• Maintain up to date clinical knowledge in relevant therapeutic area and provide appropriate strategic and operational input into BU objectives.
• Provide an efficient, effective and compliant medical approval service to help optimize the achievement of business goals.
• Work in a cross functional team, establish and maintain professional and credible relationships with key thought leaders / external experts and academic centers.
• Contribute to the digital strategy
• Adherence to Company's Code of Business conduct, Promotional ethics and Pharmaco vigilance.
• Demonstration and promotion of professional behavior in line with the Company's value systems. What all a Senior Medical Manager supposed to do? 1. Medical Governance - (Ensuring compliance, Ethics & adherence to Policies) Oversight to HCP interactions Approval of Promotional materials Medical Information to HCP & Consumers 2. Strategy & Execution - (Non Promotional Medical Brand plans) HCP and consumer Education through various on ground, digital and media initiatives Derive and execute an effective HCP engagement Plan Generate HCP and consumer advocacy through various medical initiatives New product ideation 3. Strategic Business partner - (Support to Marketing and other cross functional teams) Medical literature searches and data support for promotional communication Claims for brand promotion (creating and data support) Medical insights New product launches Medical training to Marketing and Sales teams. 4. Liaisoning - (Representations in Government and industry bodies) Represent company in various regulatory forums like DCGI (SEC), FSSAI etc to make scientific presentations 5. Research -(Relevant Data generation) Understanding Data gaps in the relevant therapy area. Propose clinical/nonclinical studies to bridge gaps Provide medical expertise to conduct studies.
Candiidate Profile
Knowledge/Skills/Behaviors Required: M.D/M.B.B.S. / B.A.M.S / B.H.M.S/ /M Pharm, PhD

Minimum 4-5 years of relevant experience. (5-7 yrs of relevant exp if candidate is not a post graduate)

Good communication and presentation skills

Good interpersonal skills

Collaborative, team-oriented approach, able to develop and support relationships across an organization as well as with key external stakeholders and the healthcare community

High customer orientation

High on integrity

Willingness to travel
Additional Information
Experience : 5+ years
Qualification :  M.D/M.B.B.S. / B.A.M.S / B.H.M.S/ M.Pharm, PhD
Location : Mumbai, Maharashtra
Industry Type : Pharma/ Healthcare/ Clinical research
Functional Area : Medical Governance
End Date : 30th December, 2020
See All   P&G Jobs    M.Pharm Alerts    Ph.D Alerts    Mumbai Alerts
See All   Other Jobs in our Database