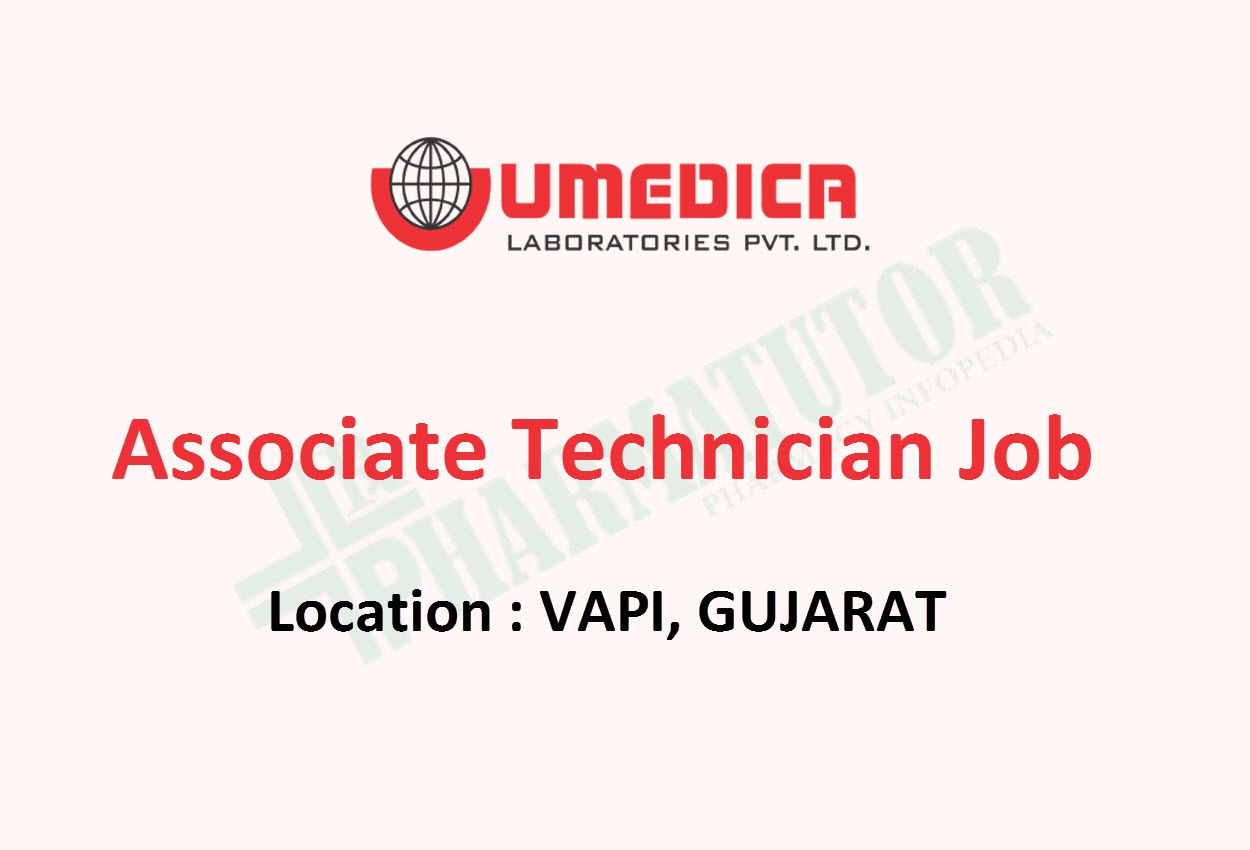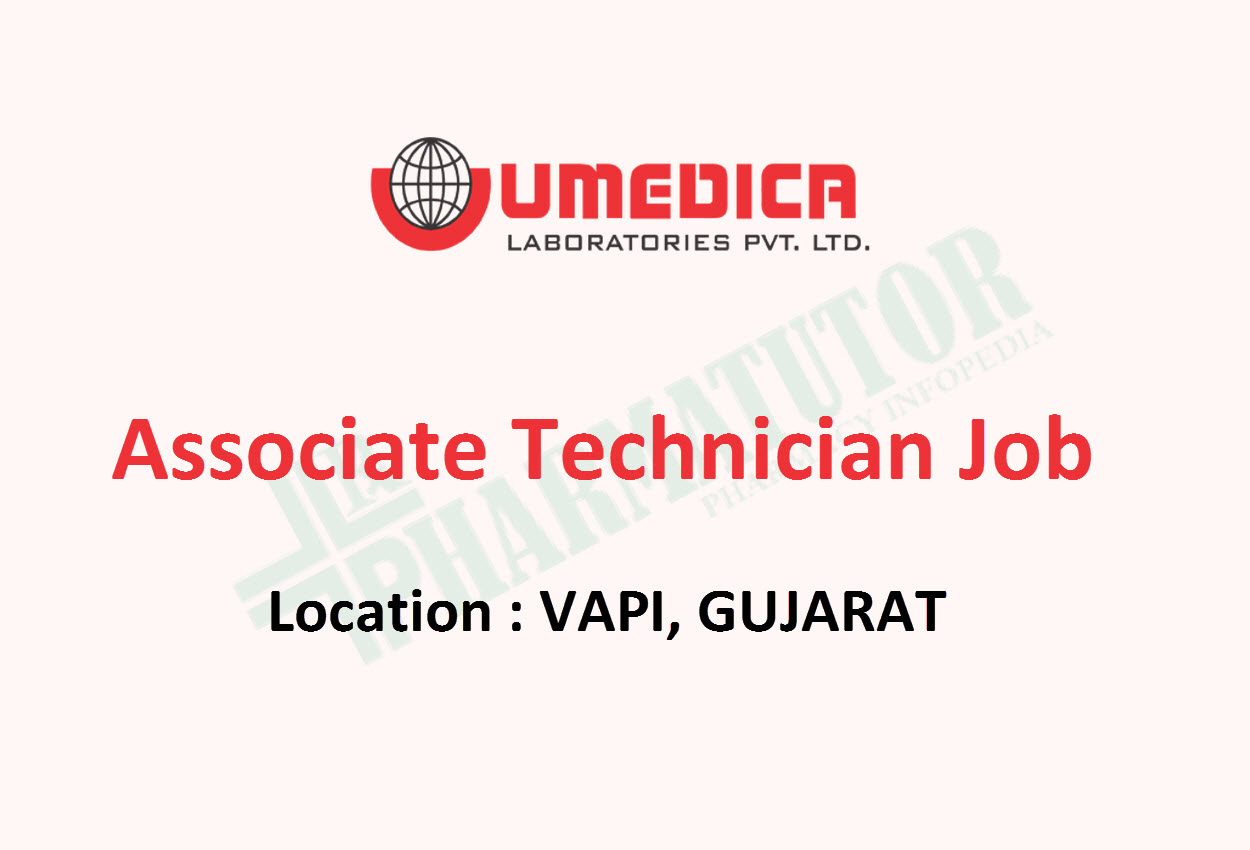 UMEDICA is a part of the Amoli Group of Companies, manufacturing and exporting a wide range of formulations viz; Injectables, Tablets, Capsules, Suspensions, Dry Syrups, etc. UMEDICA offers a diverse product portfolio comprising of antibiotics, non-steroidal anti-inflammatory (NSAIDs), analgesics, antifungal, antiviral, anti-malarials, antituberculosis agents, antihistaminics, psychotropic, antihypertensives, lipid-lowering agents, drugs for sexual dysfunction, multivitamins etc.
UMEDICA LABORATORIES invites dedicated, passionate & competent young professionals to be part of our USFDA, EU GMP and TGA Australia approved formulations manufacturing plant "UMEDICA LABORATORIES " at VAPI, GUJARAT.
Post : Associate Technician
Department : Tablet Packing, Tablet Manufacturing, Injection
Required Educational Qualification : ITI / D.Pharma / Diploma Engineering
Req. Years of Exp : 1 to 3 Yrs
Section Machine Handling : Strip Pack CVC Secondary Packing Autocartoner (WKH - 100) Granulation Coating Ampule & Liquid Filling
Required Skill Set : Should have sound experience of handling Strip Pack Machine / CVC Secondary Packing Line / Autocartoner Machine (WKH - 100) / Granulation / Coating & Injection Ampule and Liquid filling Machine and able to filling BMR/BPR and other documents self.
Budget CTC Amount (Up to) : As per Industrial Standard
All interested candidates can email their updated resume (With the details of current location , contact number , Total Years of Experience, Present CTC , Expected CTC and Notice Period on parimal.hr@umedicalabs.com telephonic interview will be done for all shortlisted profile and then selection procedure will take place by maintaining the social distancing norms and candidates will be intimated through texts / Email / calls regarding their date of interview, venue and time separately.
See All    Ph.D Alerts    M.Pharm Alerts    B.Pharm Alerts    MBA Alerts
See All    Other Jobs in our Database