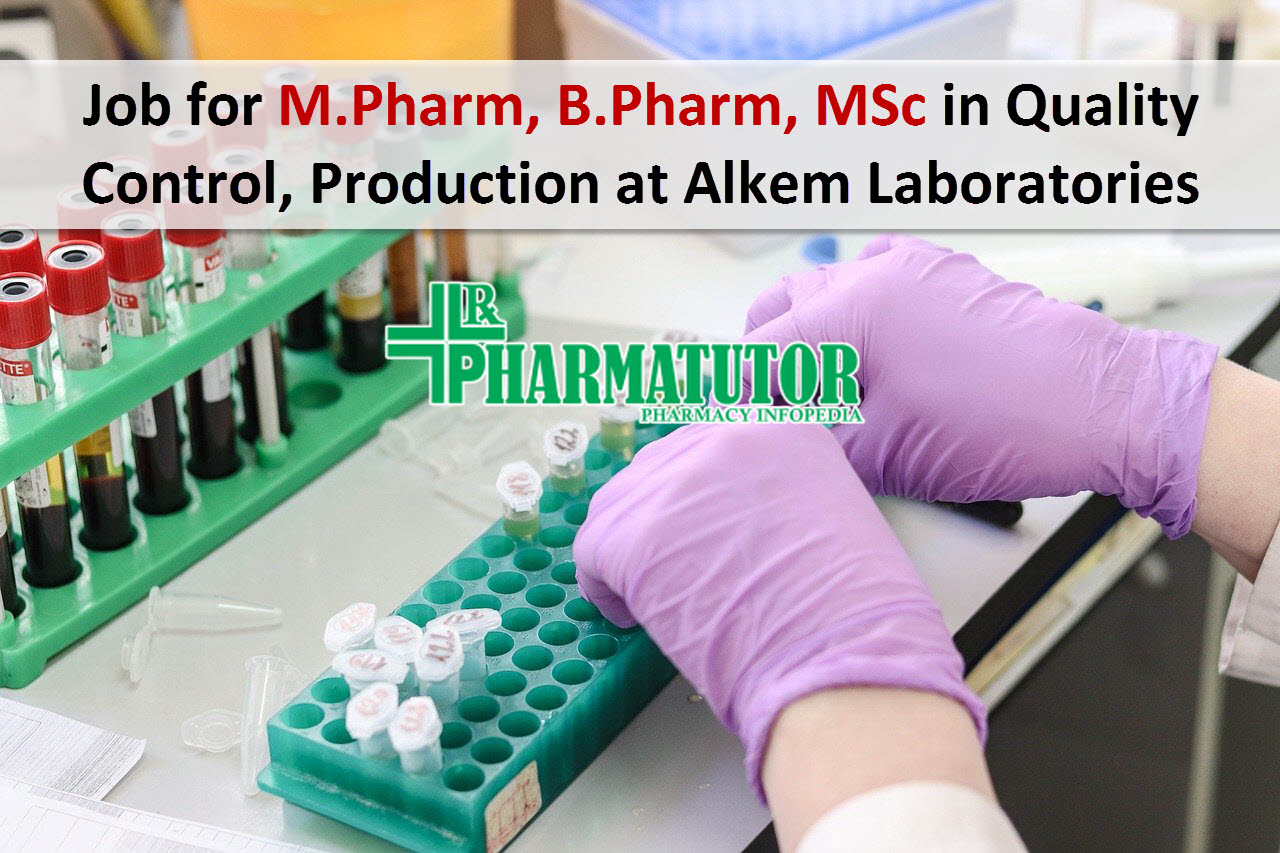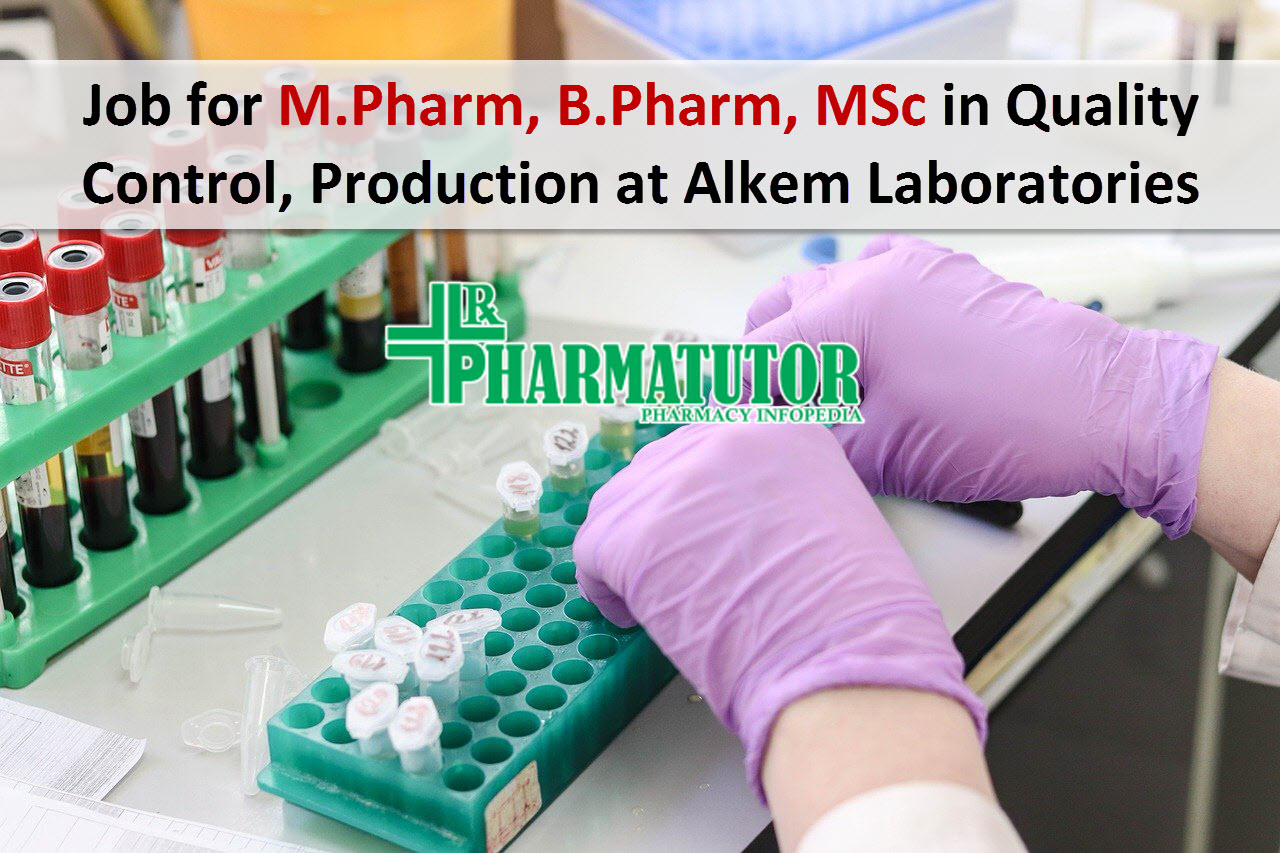 A single idea, which sprouts from a human mind, contains the potential to create marvels that can influence generations. It can redefine rules, it can transform the world. Back in the year 1973, a team of individuals came with such an idea – The idea called Alkem. It was highly potent and resilient, like a spark that could ignite a thousand more ideas. And it did!  Looking back at our 4 decade, illustrious journey, that one small idea has Not only triggered us to become one of India's largest generic and specialty pharmaceutical company but also, create a foothold in over 50 countries.
Quality Control (Formulation)
Post : Sr. Officer/Officer
Qualification : M. Pharm B.Pharm / MSc.
Experience : 2 to 6 yrs
Area of Expertise :
1)  RM / FG & Stability / Analytical Instrumentation-HPLC, GC - for Assay, RS & dissolution by HPLC.
2) Handling of LIMS, Empower, SAP will be preferable.
Note: Candidates from Pharma Formulation background can only apply.
Production (Formulation)
Post : ITI/Diploma
Qualification : Operator / Technician
Experience : 2 to 6 yrs
Area of Expertise :
Wruster Coating ONLY
Kindly ensure to wear Nose mask, Maintain Social Distancing at the venue and follow the government guidelines related to C0V1D 19
Documents Required: Copy of your resume, Salary breakup/lncrement letter, Passport size photograph. Copy of Aadhaar & PAN Card.
Job Location : Daman
Note :
1). Candidates should have exposure of regulatory like USFDA, MHRA etc.
2). Candidates those who are unable to attend the walk in interview can share their profile on hramaliya@alkem.com
Walk in Interview
Date : 06th December 2020 (Sunday)
Time : 09:30 am to 03:30 pm
Venue
The Red Maple Mashal Hill Hotel (Gate No. 4)
Jhoomer Ghat, Rasalpura. Rau, Indore-453 446 (M.P.)
See All   M.Pharm Alerts    B.Sc Alerts    B.Pharm Alerts    Indore Alerts
See All   Other Jobs  in our Database