Vacancy for Pharmacist in CMOH, Darjeeling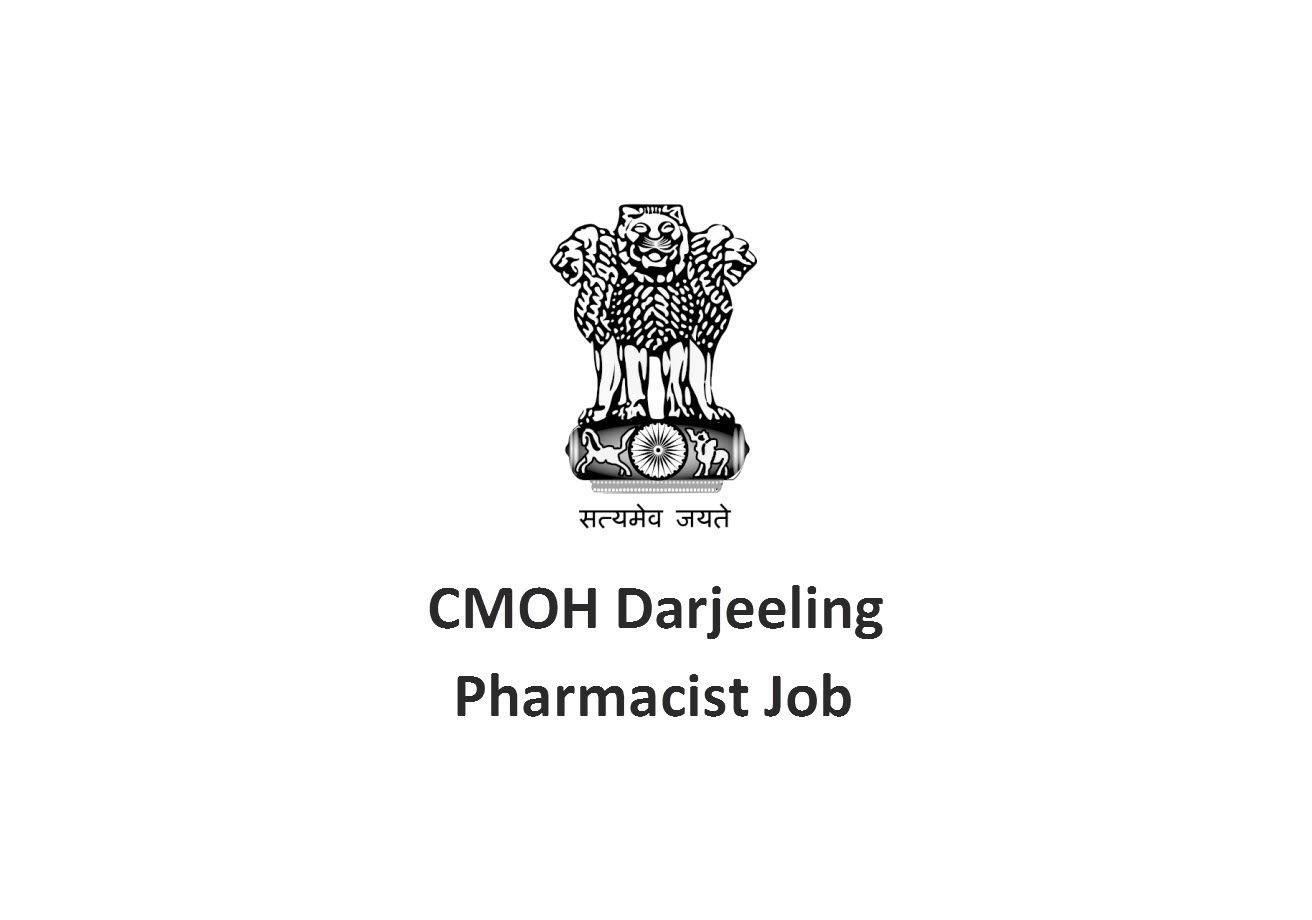 Department of Health and Family Welfare, District Darjeeling Invites application from the eligible candidates as per criteria mentioned with attached notification against the vacant posts.
Post : Pharmacist
Notification Number : DH&FWS/GTA-DARJ /2020/17
No. of Post : 01 (UR-01)
Place of Engagement : Darjeeling DH ARTC
Nature of Engagement : Purely on Contractual Basis under NACP
Eligibility Criteria : Degree in Pharmacy from a recognized institute OR ii) Diploma Holder in Pharmacy with 3 years of experience in Health Care. Note: must be registered in the concerned state Pharmacy Council.
Age : Upper age limit 60 years
Remuneration : Rs. 13000/- consolidated per month
Scoring : Written Test 70% (Weightage) and interview including test of Computer Knowledge and Practical (30% weightage)
General Information for the Applicants/Candidates
1. Only online Applications will be accepted, No need to send Hard copy/print copy of the online from by post Applications forms not properly filled in or incomplete Application forms are liable to be cancelled If the online application details submitted by the applicant differ with the original testimonials, that application shall be liable to be cancelled.
2. If proper signature and photograph are not uploaded at the time of online application that application shall also be liable to be cancelled.
3. The essential qualifications mentioned are the minimum and mere possession of the same does not entitle the candidate to claim selection. All the essential qualification must be completed within the first date of online application.
4. Hard copy/print copy of the online submitted from (printed with the last date of online application) should be retained by all applicants for document verification purpose*.
5. No rounding off of marks will be granted. Proportionate marking upto 2 decimal points will be considered.
6. Caste certificate issued within the first date ol online application, by the competent authorities of West Bengal, only will be accepted.
7. In case of PWD candidates, Disability certificate issued within the first date of online application ,by the competent authorities of West Bengal only, will be accepted
Application must be sent in scanned and PDF version In prescribed proforma attached here with to the e-mail ID recruitmentdarJ2020@gmail.com on or before 25-08-2020 (Speed post/ registered post/ courier service not required) along with self attested all testimonials In support of age, caste, qualification, experiences etc In Scanned and PDF version. The candidate should mention the name of the post applied for at the space mentioned as subject, The cutoff date for calculation of age will be 25-08-2020
The shortlisted candidate will be Invited for Interview.
Please refer to the terms of reference (TOR) of each post for details of qualification and selection procedure.
See All    M.Pharm Alerts    B.Sc Alerts    B.Pharm Alerts    Kolkata Alerts
See All    Other Jobs in our Database
Subscribe to Pharmatutor Job Alerts by Email