Urgent Pharmacists recruitment (15 posts) under NHM - Government Jobs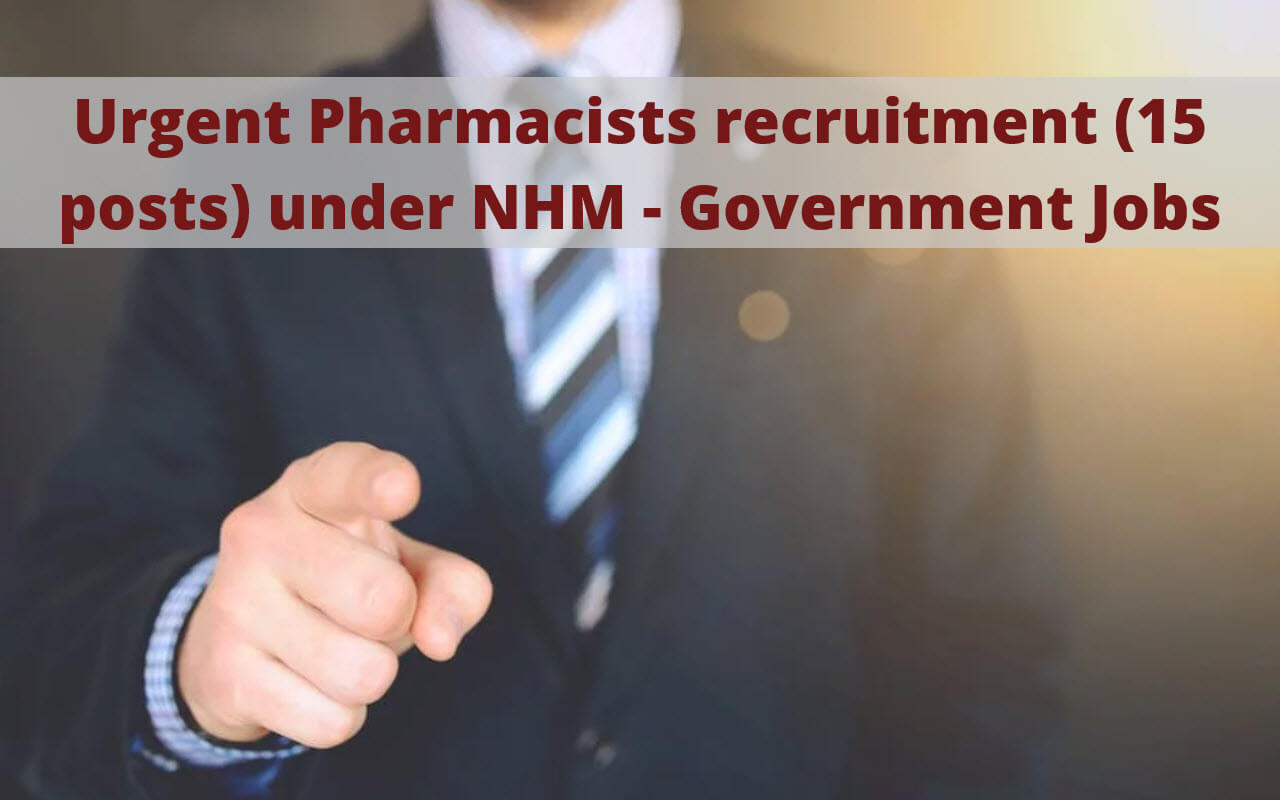 National Health Mission, Alibaug – Raigad Walk in  Interview for  vacancies under various programs  Submissions are to be submitted by direct interview subject to the terms and conditions set forth below for the period up to 6th December, 2020.
Post : Pharmacist
No of posts : 15
Qualification : B.Pharm/D.Pharm
Salary : Rs 17,000/-
Age : Minimum 18 year and  maximum age limit for 65 year.
Terms and Conditions
1) The above positions are of a contractual nature.  Upto 6-12-2020.
2) The publicity posts are not the regular posts of the State Government but are the net contractual positions.  The office shall not have the right of permanence nor shall the service rules of the Government be enforced for these posts, nor shall the applicant have the right to be absorbed in the regular service of the Government or to claim or defend the service through the Government.
3) Applicant should be physically and mentally competent for the respective post and after receiving the appointment order after the selection of the candidate, the candidate will be obliged to submit medical certificate of the District Surgeon. Besides, the candidate will be required to submit the Behavioral Certificate at the respective post after selection.
4) The combined honorarium will be paid monthly for the above contract rank. 
5) Experienced.  Preference will be given to the holder of a higher education qualification.
 6) The number of vacancies in the advertisement may change and the vacancy may change.  All rights reserved in this regard.  Dist.  P, is maintained by Alibaug. 
7) If you want to apply for more than one post, candidates should submit separate application for each post.  Also, the priority of the positions should be submitted before the interview. 
8) Registration certificate of such Council shall be compulsory for this post.  Other candidates will be disqualified for interview. 
9) All rights to postpone / cancel / change the recruitment process are reserved at the level of the Chief Executive Officer.  No one can make any claim on this.
Walk in Interview
Date : 07-04-2020 to 09-04-2020
Time : 10:00 Am to 01:00 pm
Venue : District Hospital Training Center, District Hospital Alibagh, Raigad.
See All   D.Pharm Alerts   M.Sc Alerts   B.Pharm Alerts   Government Jobs
See All   Other Jobs  in our Database
Subscribe to Pharmatutor Job Alerts by Email