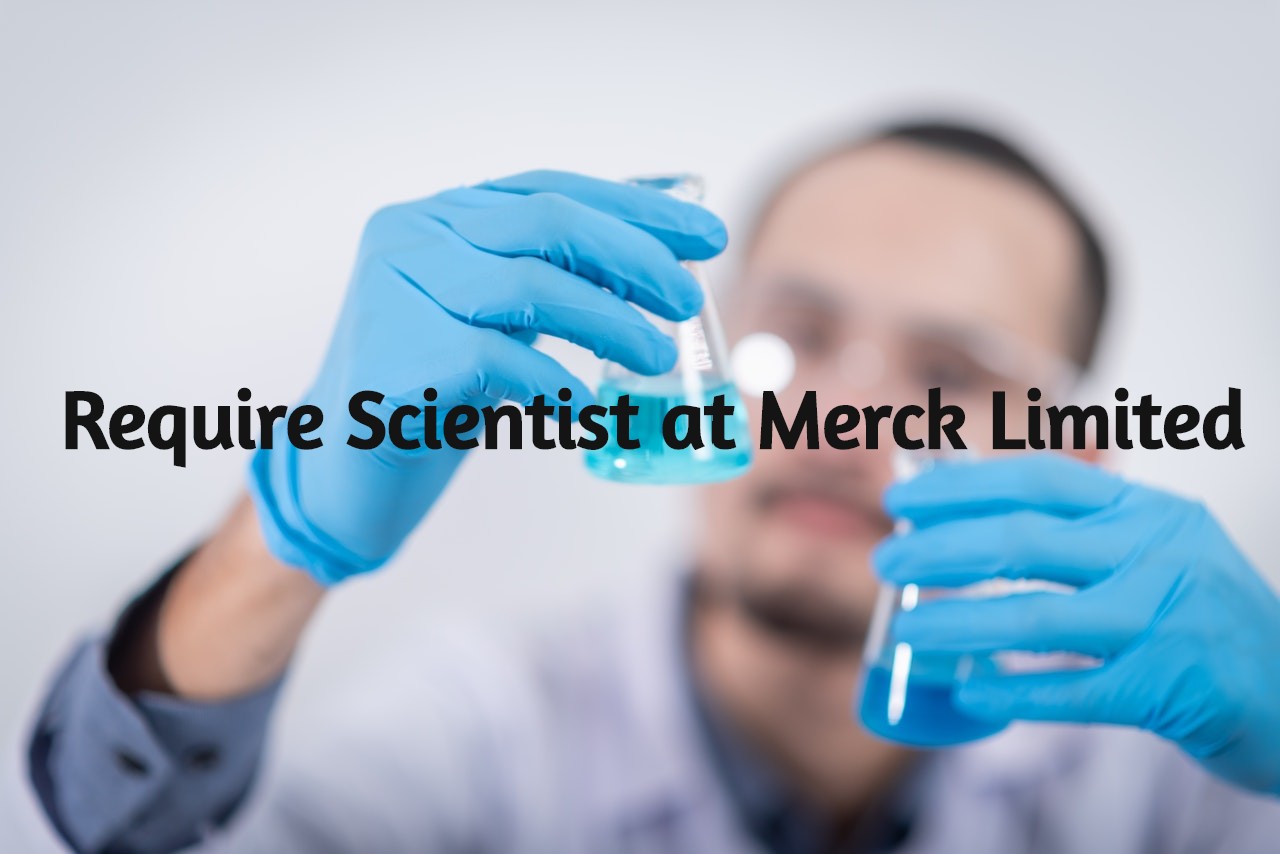 Merck Limited (formerly E. Merck Limited) was set up in India as the first Merck subsidiary in Asia in 1967.  The Company operates both its Pharmaceuticals and Chemicals businesses in the country. Merck was also the first Merck Group Company to go public in the year 1981. The Merck Group now holds 51% of the share capital in Merck Limited, while the remaining 49% is traded on the Bombay Stock Exchange Ltd. and National Stock Exchange of India Ltd.  Merck Specialities Pvt. Ltd.
Post : Scientist / Associate Scientist
Job Description:
Planning and conducting experiments in laboratory and systematic documentation of synthetic procedures, observations and characterization data/QC analysis in appropriate report format (e.g., Lab Notebook, Project Files, MPR). Developing original solutions to the problems, and he/she should have strong trouble shooting skills, keeping up to date with relevant scientific and technical developments. Candidates should be well versed with synthesis of a wide variety of organic molecules from mill-to-kilogram scale. He/she will be responsible for deliveries on high quality products within the committed timelines. Maintains laboratory equipment, workplace and stocks supplies, verifies inventories and orders fresh stocks as required. The ideal candidate must be a good team player and confers with senior counterparts before making significant changes to documented procedures. Organize product (material) testing as per required quality standards/specifications and ensures the quality of finished products is met and SAP confirmation as per SOP. Reviews inventory, raw material planning and ordering, schedules or demand and changes in priority of work as necessary. Maintains parameters as required in shift, writes and revises procedures (if required). Communicates results to supervisors/team leader and maintains all parameters as required in a shift and records all observations during shift. Candidate must have good interpersonal skill (communication & presentation) and he/she should be able to communicate results of lab work to external and internal customers, appropriately and timely.
Candidate Profile
The successful candidate should have a M.Sc. degree with at least 4-9 years of experience in CRO, API (Pharmaceutical), Fine Chemical or related industry, or PhD in Synthetic Organic Chemistry (4-6 Years).
Additional Information
Experience : 4-6 years
Location : Bangalore
Qualification : M.Sc
Industry Type : Pharma
Job Requisition ID :  204486
End Date : 20th May, 2020
See All  M.Sc Alerts   B.Pharm Alerts   M.Pharm Alerts   Mumbai Alerts
See All   Other Jobs in our Database