Require CQA officer at Bharat Serums and Vaccines Limited | M.Pharm, B.Pharm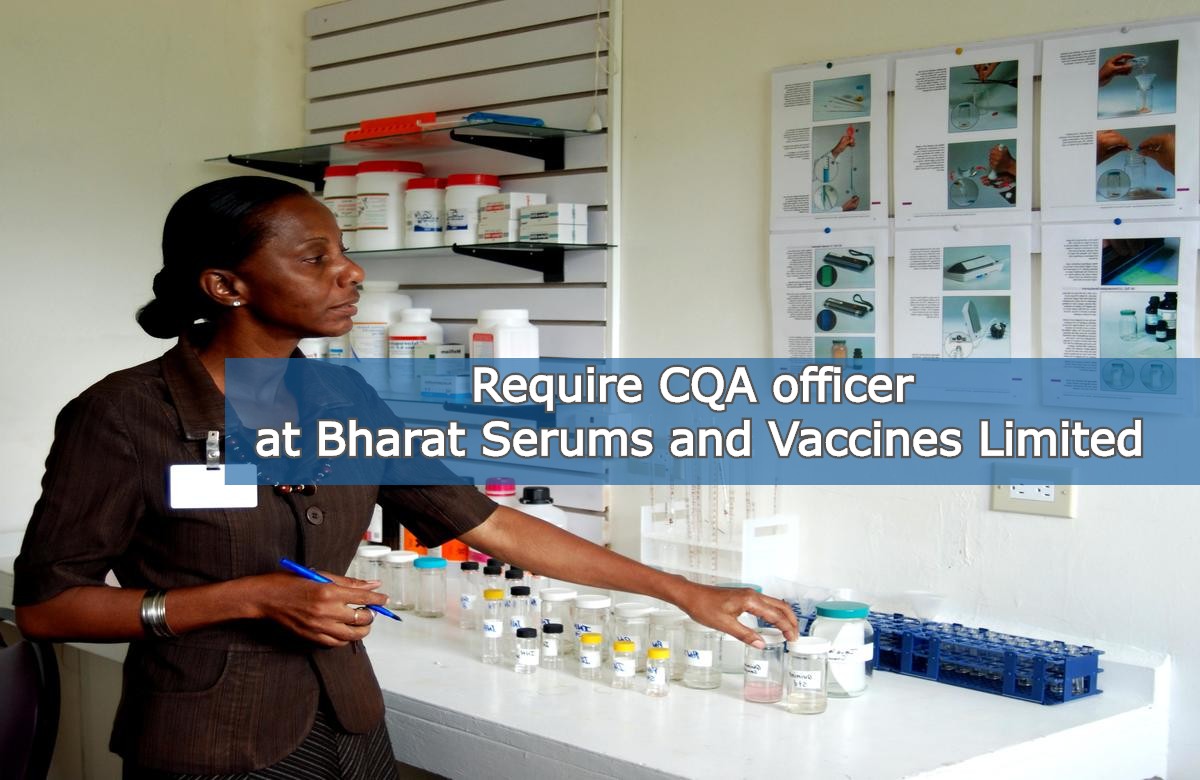 Bharat Serums and Vaccines Limited (BSV) was founded by Dr. Vinod G. Daftary in 1971 to pursue the goal of introducing specialized healthcare products to meet the needs of a quality conscious market. The Company today researches, develops, manufactures, and markets injectable biological, pharmaceutical, and biotech products. BSV holds a formidable market share in India for plasma derivatives and is constantly expanding its range of products by introducing new and improved therapies based on strong research and development initiatives and efforts.
Post : CQA officer
Job Description
1. Prepare and execute periodic on-site audit of Contract Manufacturing Organizations (P to P & Loan License) and Raw Material Vendors.
2. Periodic visit to all Loan License manufacturing sites during manufacturing of BSVL products to ensure quality & compliance.
3. Preparation of GMP audit reports and review of the audit response to comply the regulatory & BSVL requirements.
4. To prepare Quality Responsibility Agreements with Contract Manufacturer Organizations.
5. To report and investigate critical changes & deviation w.r.t BSVL products at Contract Manufacturing Organizations.
6. To investigate quality complaint of BSVL products & review the CAPA plan at Contract Manufacturing Organizations.
7. Review of samples and Batch process documents of Contract Manufacturing Organizations.
8. To prepare and execute CQA SOP's.
9. To coordinate training programs for various department.
10. To plan and perform the internal audit for various department.
11. To prepare documents related to Technology Transfer of Loan Licence products and coordinate technology transfer procedure.
Additional Information
Experience : 2-3 years
Qualification : M.Pharm, B.Pharm
Location : Navi Mumbai
Industry Type : Pharma / Healthcare / Clinical research
Functional Area :  QA
End Date : 20th May, 2020
See All  M.Sc Alerts   B.Pharm Alerts   M.Pharm Alerts   Mumbai Alerts
See All   Other Jobs in our Database
Subscribe to Pharmatutor Job Alerts by Email