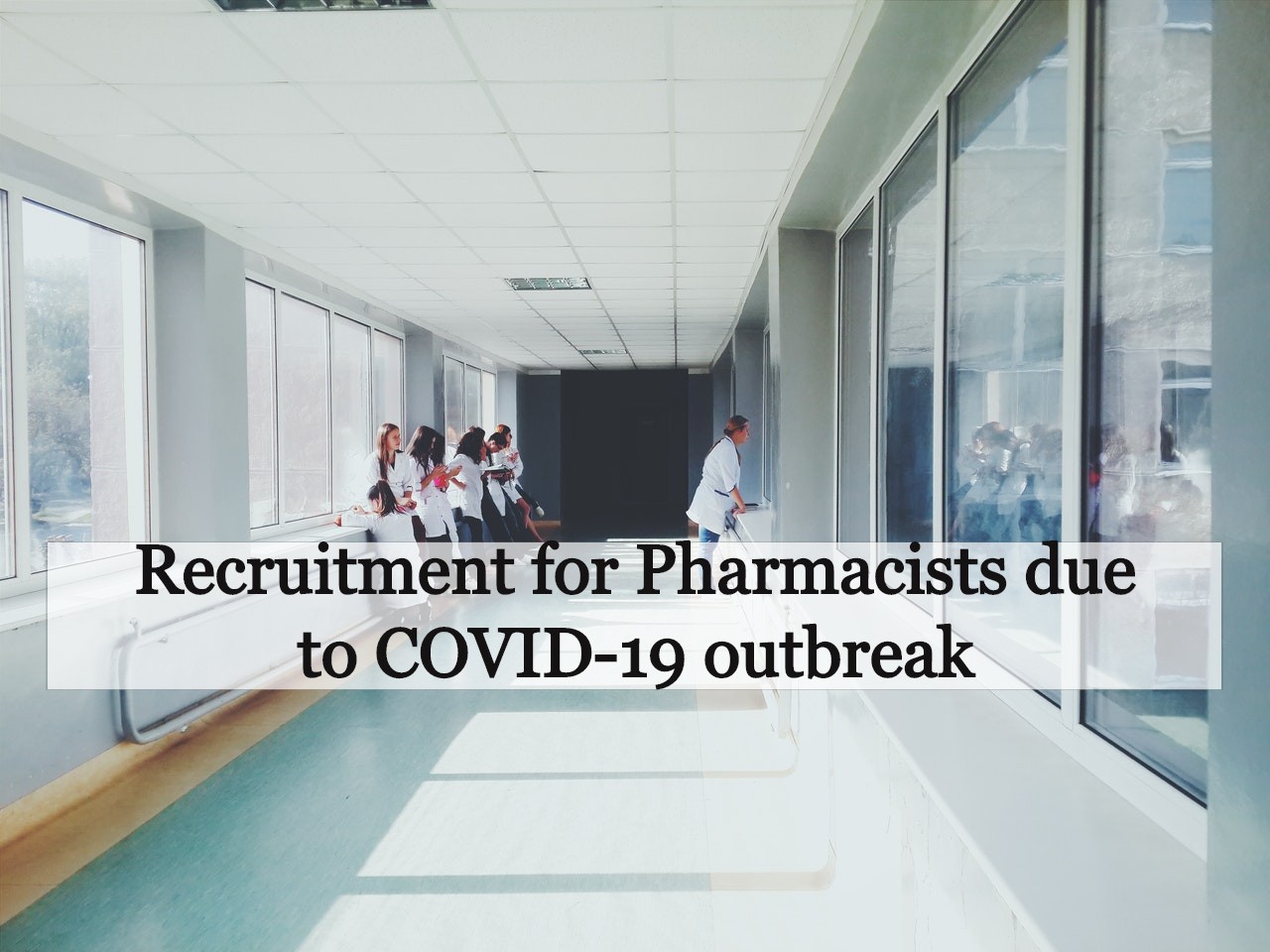 National Health Mission (NHM) under Kolhapur Zone (Kolhapur / Sangli / Ratnagiri / Sindhudurg and Kolhapur and Sangli Municipal Corporation) under the National Health Mission  Applicants are requested by email for the following positions to be admitted on the basis of honorarium in a purely contractual manner as indicated in the below.
Post : Pharmacist
No of posts : 198
Qualification : D.Pharm, B.Pharm
Experience : upto 38 years for open category and 43 years for backward category.
Salary : Rs 17,000/- per months.
Terms and Conditions:
1) The selected candidates will be given appointment at Covid Care Center, Dedicated Covid Health Center, Dedicated Covid Hospital, established in the district.
2) All the above positions are of contractual nature and due to the combination of COVID-19, as the duration of the disease is approaching, the appointment will be terminated automatically if the cohort is reduced or the hospital COVID-19 treatment room is closed.
3) The above mentioned positions are not the posts of the State Government but are the pure contractual positions. There will be no claim or claim regarding the terms and conditions of the Government service as such, nor the service rules of the Government are applicable for this post. Applicant should be physically and mentally competent for the post and no criminal offense has been registered against the applicant.
4) It will be mandatory for the employees of the National Health Mission to fill the contract.
Applications should be submitted only by e-mail. 1) Proof of age,  2) Degree / Degree Certificate of the Year,  3) Registration Certificate (as applicable)  4) In Government / Non-Governmental Institution - Certificate of Experience  5) Residential Proof  6) Candidate's current passport size along with photo along with the accompanying single PDF file.
The candidates who have applied for the new application will have to fill in all the information in the prescribed form along with the computerized or typewritten document on A-4 size paper and scan and complete the required documents send at [email protected] by 20-04-2020 till 5:00 pm  the name of "Deputy Director, Health Services, Kolhapur Board, Kolhapur". The accompanying application, along with other academic qualification documents, should be submitted in a PDF file.
See All   D.Pharm Alerts   B.Pharm Alerts   Government Jobs
See All   Other Jobs  in our Database