Pharma Career as Senior Manager at Clarivate Analytics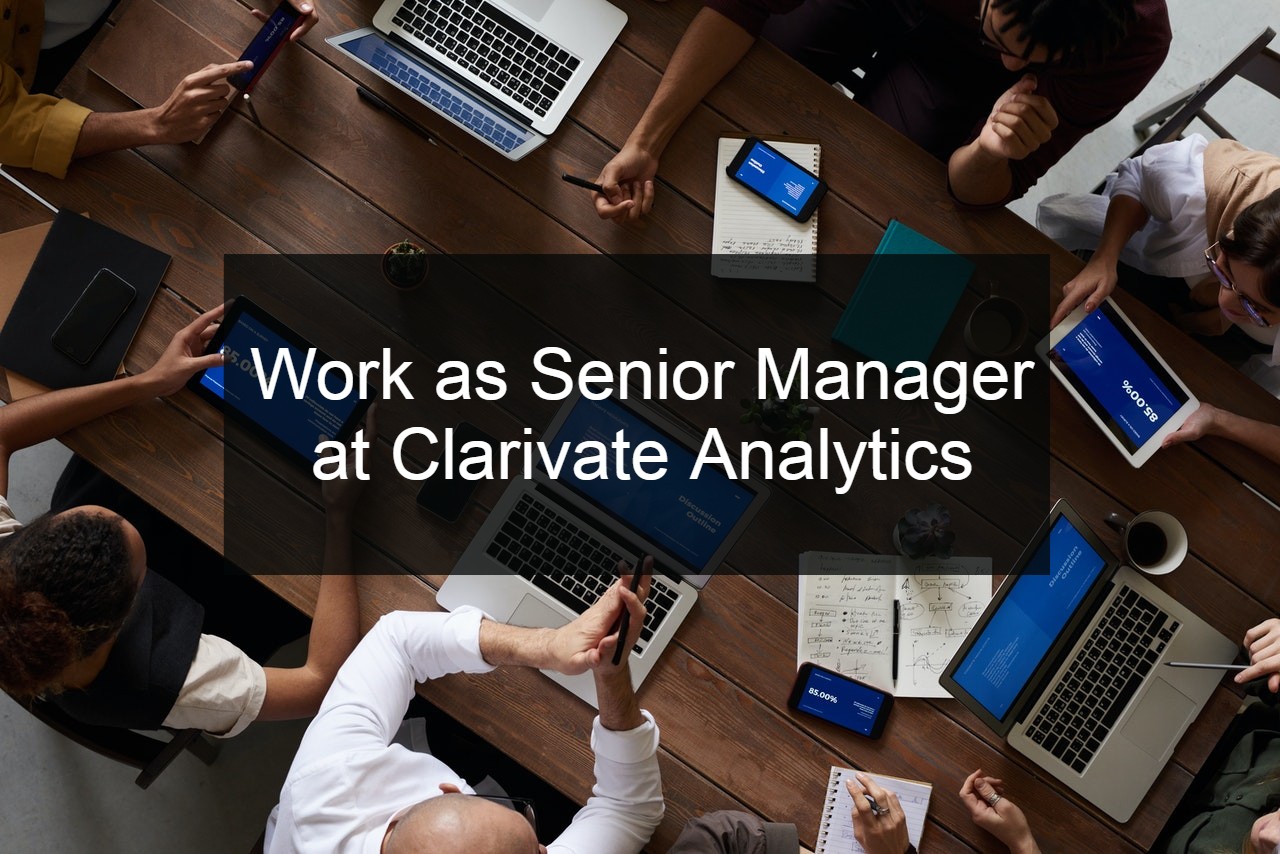 Clarivate Analytics clients are the trailblazers and risk takers who come up with life-changing ideas. We're looking for our own trailblazers to help us keep providing clients some of the world's most trusted brands, spanning scientific and academic research, patent analytics, pharmaceutical and biotech intelligence and IP management.
Post : Sr. Manager - Pharma/Biotech
Job Description :
The primary responsibilities include :
• Leading a multi-tech. team working on patent search (viz. knock out, patentability, freedom-to-operate, validity/invalidity assessment including claim chart mapping, state of art searches), patent licensing (patent rating, portfolio assessment) and patent monitoring (technology watch, competitor watch) in chemical, polymer, organic chemistry, pharmaceuticals and biotech/life sciences domain.
• Project planning, execution, and delivery, tracking operational/performance metrics, developing preventive and corrective action plans, complying to internal standard operating procedures for patent services.
• Managing key client engagements and communication with the clients on regular basis to foster relationship for increasing business opportunities.
• People management including periodic performance discussions with reporting team, employee engagement, mentoring team members, monitoring progress of the team, and being a point of contact for the team to escalate issues to the leadership team. Assist leadership team in hiring right talent and onboarding new team members to the team.
• Identifying technical and non-technical training needs of the team, developing training material, and conducting training sessions on IP concepts, and patent searches.
• Contributing to service enhancements in terms of process improvement, new initiatives, new offerings, bundled solutions, automation etc.
• Liaising with global sales team and clients to understand their objectives, designing customized solutions, preparing offer proposals. Supporting global sales team with technology specific decks, sample reports, case studies, and team bios.
• Working with leadership team to develop thought leadership on patenting activity in emerging technologies.
Competencies :
• Strong project management and people management expertise
• Ability to manage and work with large teams across different locations (including global teams)
• Excellent verbal and written communication skills
• Sound technical abilities for comprehending complex technology concepts and critical skills for evaluating technology features in Pharmaceutical/Biotechnology and applied areas.
• Proficiency in patent databases, patent analytic tools, MS Excel, MS Word, MS PowerPoint
• Self-starter, meticulous with strong analytical and problem-solving skills
• Maturity to effectively manage and resolve team conflict situations
• Experience of executing and managing sequence and structure searches would be preferred
• Experience of using STN database for structure searches is preferred
Candidate Profile
• B.Tech./M.Tech./M.Sc/Ph.D Biotechnology OR B.Pharm / M.Pharm / Ph.D Pharm
• 8 – 10 years in IP field with at least 4 years of project management and at least 2 years of people management experience
• Proven thought leader in the patent space, authoring whitepapers, articles and blogs
• Design engagements and advise customers on approach, methodology and research outputs
Additional Information
Experience : 8-10 years
Qualification : B.Pharm / M.Pharm / Ph.D Pharm
Location : Mumbai
Industry Type : Pharma / Healthcare / Clinical research
Functional Area : Pharma / Biotech
End Date : 15th May, 2020
See All   B.Pharm Alerts   M.Pharm Alerts    Ph.D Alerts   Mumbai Alerts
See All   Other Jobs  in our Database
Subscribe to Pharmatutor Job Alerts by Email