Job for Pharmacist at RG Stone Urology & Laparoscopy Hospital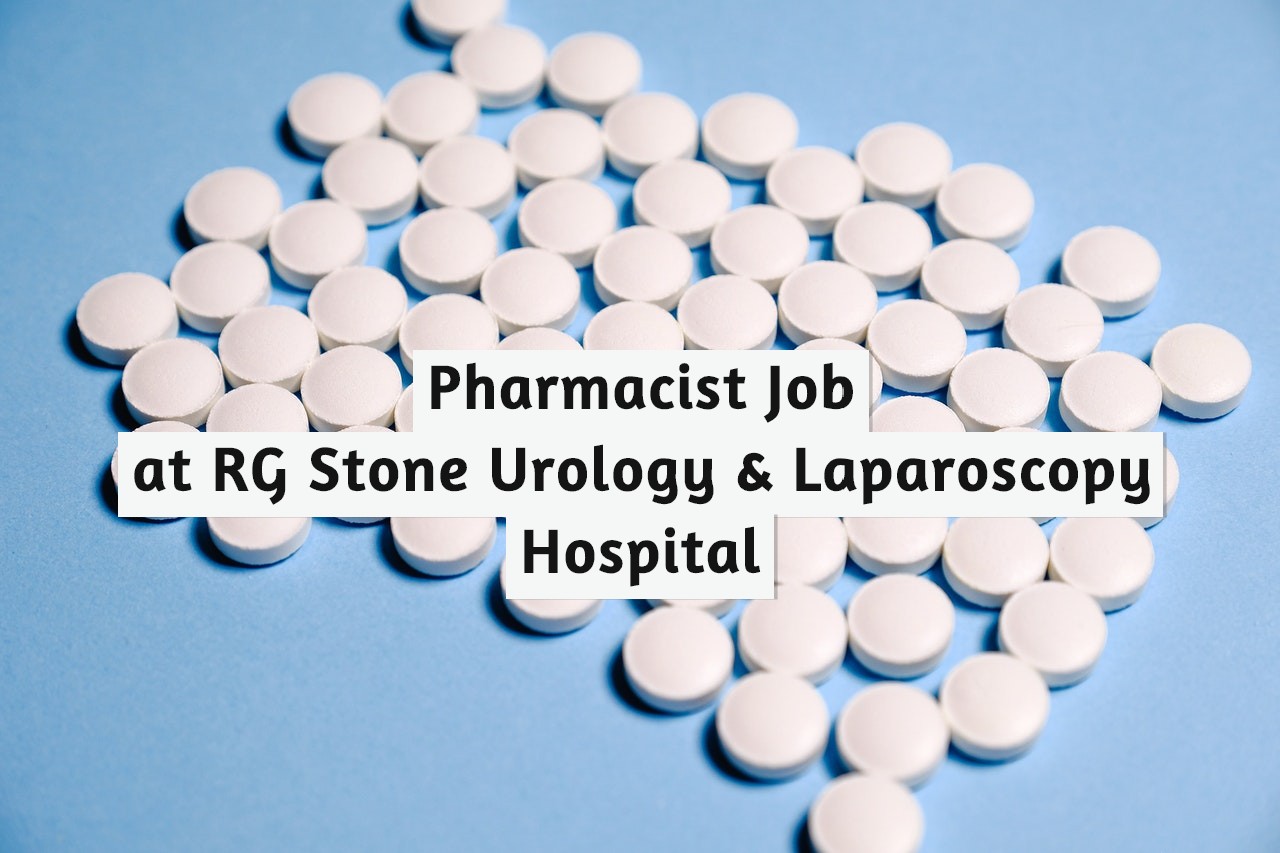 RG Stone Urology & Laparoscopy Hospital is the first Super Specialty Urology Institute to introduce "SIEMENS LITHOTRIPSY" in India.  RG Stone Urology & Laparoscopy Hospital pioneered the concept of complete quality urological care in Mumbai in 1986. With over 32+ years of excellence, RG has had an inspirational journey in delivering efficient care to patients with the help of a dedicated and proficient team of professionals.
Post : Pharmacist
Job Description
1. To maintain inventory level of the department.
2. To store pharmaceuticals at optimum condition as to minimizes expiry.
3. To control drug purchases cost by negotiations and contracts.
4. To deliver quality services of pharmacy department to clients and employees.       
5. To give dispensing of medications with clear instructions and correct labeling to patients.
6. To provide clear, understandable instructions to discharge patients in a language known to patient with information leaflets if possible.
7. To act as a liaison with nursing and medical staff concerning prescriptions orders, drugs and pharmaceutical details, resident reactions, errors and complaints.
8. To maintain departmental policies and procedures, objectives, quality assurance program, safety, environment and injection control standards.
9. To have secure storage of narcotics and other controlled substances on a regular basis.
10. To do stock taking and drug audit.
11. To enter medication orders into dispensing program and software.
12. To check nurse unit stock lists and maintain minimum stock.
13. To provide doctors with formulary.
14. To administrator of patients concerns, and recommends changes in policies and procedures.
15. To maintain appropriate departmental documentation.
16. To treat all communication about patients, staff, and other organizational business confidentially.
17. To be involved in quality Assurance / Quality control activities.
18. To perform all the jobs as may be assigned due to exigencies of work.
19. Sound knowledge on LIFO, FIFO methods.
20. Must be aware about ROQ, ROL level.
21. Experience on surgical or injective instruments.
22. Knowledge on OT billing & NABH guidelines.
NOTE - Goa Pharmacy Council Registration is mandatory
Additional Information
Experience : 1-4 years
Qualification : B.Pharm / D.Pharm
Location : Bardez
Industry Type : Pharma/ Healthcare/ Clinical research
Functional Area : Current Awareness
Dress Code : Specified Dress Code With I.D. Card 
Duty Hours  : As Per Scheduled Requirements 
End Date : 25th May, 2020
See All   B.Pharm Alerts   M.Pharm Alerts    Ph.D Alerts   Chennai Alerts
See All   Other Jobs  in our Database
Subscribe to Pharmatutor Job Alerts by Email