Job for Medical Coder Trainee at GeBBS Healthcare Solutions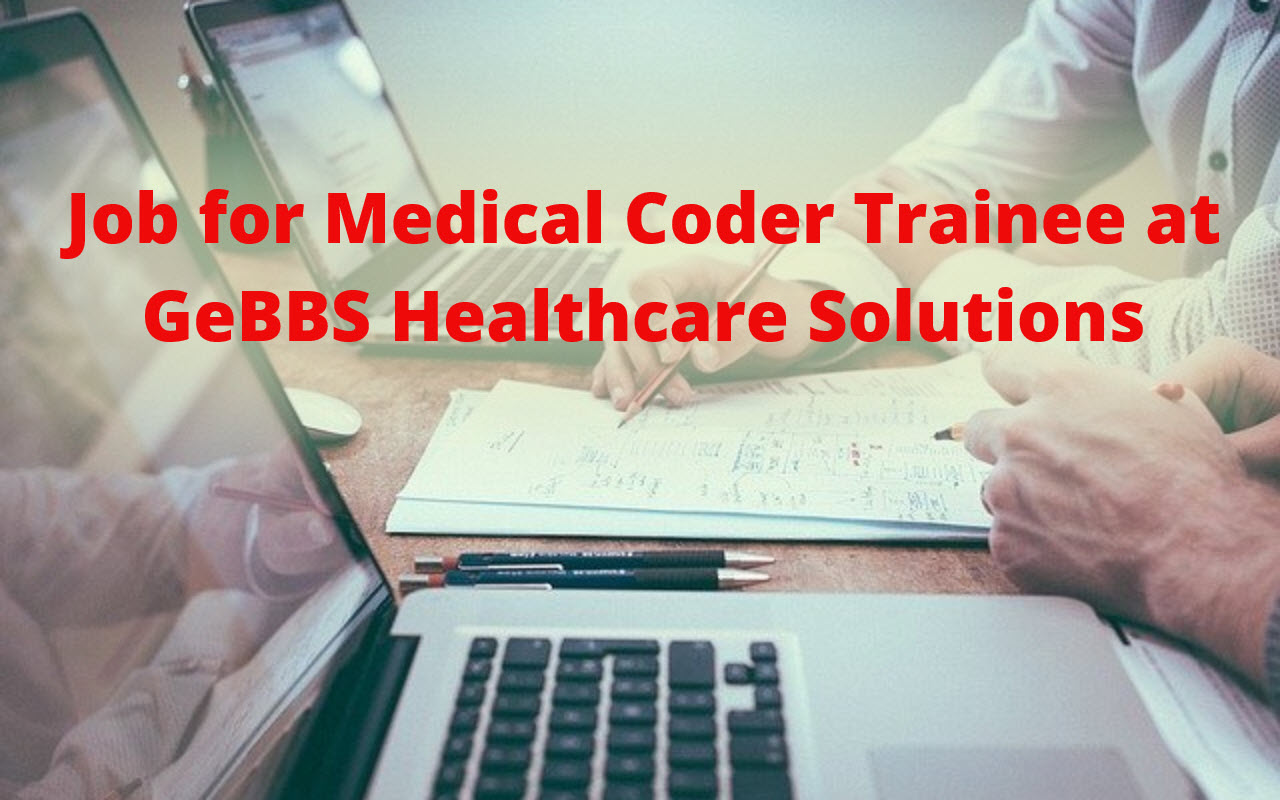 GeBBS is a leading provider of Healthcare BPO and IT services to Hospitals and Providers. We are ISO 9001 certified firm based in Englewood Cliffs, NJ, with multiple offshore delivery centers in India. We focus on providing Business Process Outsourcing (BPO) and Information Technology (IT) Solutions to Healthcare Providers and Payers. We help our clients succeed by leveraging on our domain expertise and our innovative and cost effective approach to on-shore/ off-shore outsourcing.
Post : Medical Coder Trainee
Job Description : Medical Coding  Medical coding is the process of transforming descriptions of medical diagnoses and procedures into universal medical code numbers. The diagnoses and procedures are usually taken from a variety of sources within the medical record, such as the transcription of the doctor's notes, laboratory results, radiologic results, and other sources.
Required Skills
• Criteria to apply Graduates/Postgraduates with specialization in Zoology, Biology,Botany,Bsc-Nursing, Bsc - Biotechnology (Bsc ,Msc,BTech / MTech), Micro-Biology, B-Pharm and M-Pharm.
• Should possess good oral and written communication skills.
• Ability to work with speed and Accuracy.
Salary : INR 1,00,000 - 2,00,000 PA.
Job Location : Navi Mumbai
Mode of Interview: Skype / WhatsApp / Google Duo
Contact Person for the interview - Swastika Shetty
Contact Number: 8425028002
Contact Person for the interview - Godrej Mogal
Contact Number: 9820361142
See All   B.Sc Alerts   B.Pharm Alerts   M.Pharm Alerts  Mohali Alerts
See All   Other Jobs in our Database
Subscribe to Pharmatutor Job Alerts by Email