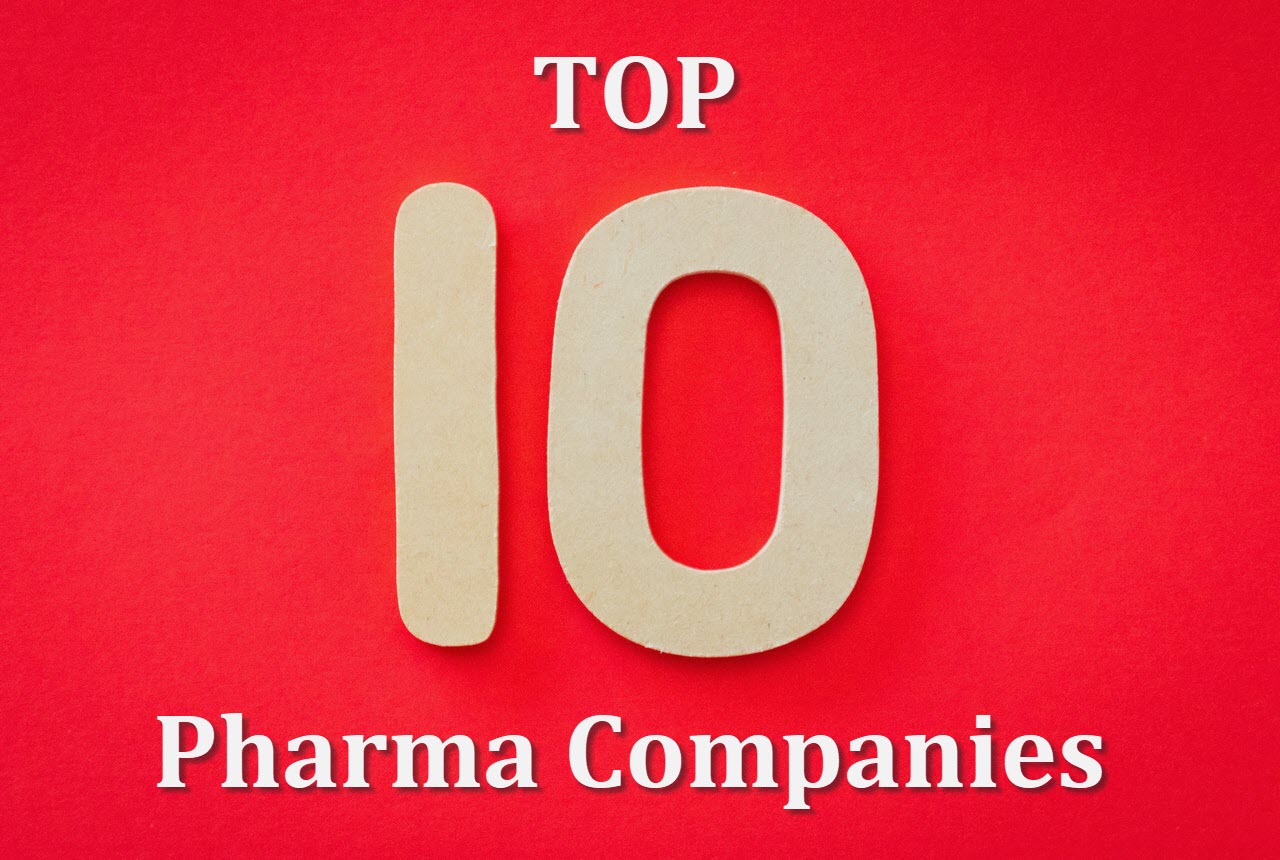 The pharmaceutical industry in India was valued at US$ 33 billion in 2017 and generic drugs account for 20 percent of global exports in terms of volume, making the country the largest provider of generic medicines globally.
According to the Department of Pharmaceuticals, Ministry of Chemicals and Fertilizers, domestic pharmaceutical market turnover reached Rupees 129,015 crore around US$ 18.12 billion in 2018, growing 9.4 per cent year on year and exports revenue was US$ 17.28 billion in fiscal year 2018 and US$ 19.14 billion in fiscal year 2019.
List of Top Pharma companies in India 2020 by Market Capitalization
10. Lupin Ltd.
31,696.19 Rs. Cr.
Lupin Limited is a multi national pharmaceutical company based in Mumbai, Maharashtra, India. It is the 12th-largest company by market capitalization, and the eighth-largest generic pharmaceutical company by revenue globally.
9. Abbott India Ltd.
32,957.77 Rs. Cr.
Abbott Laboratories is an American medical devices and health care company with headquarters in the Abbott Park Business Center in Lake Bluff, Illinois, United States.
8. Cipla Ltd.
35,071.15 Rs. Cr.
Cipla Limited is an Indian multinational pharmaceutical and biotechnology company, headquartered in Mumbai, India. Cipla primarily develops medicines to treat respiratory, cardiovascular disease, arthritis, diabetes, weight control and depression; other medical conditions.
7. Aurobindo Pharma Ltd.
35,235.42 Rs. Cr.
Aurobindo Pharma Limited is a pharmaceutical manufacturing company headquartered in HITEC City, Hyderabad, India. The company manufactures generic pharmaceuticals and active pharmaceutical ingredients.
6. Piramal Enterprises Ltd.
36,117.71 Rs. Cr.
The Piramal Group is a diversified global business conglomerate, which has presence across various sectors such as healthcare, life sciences, drug discovery, healthcare information management, specialty glass packaging, financial services and real estate.
5. Biocon Ltd.
37,680.00 Rs. Cr.
Biocon Limited is an Indian biopharmaceutical company based in Bangalore, India. The Company manufactures generic active pharmaceutical ingredients that are sold in over 120 countries [no proof provided] across the globe, including the developed markets of the United States and Europe.
4. Torrent Pharmaceuticals Ltd.
37,874.40 Rs. Cr.
Torrent Pharmaceuticals Ltd. is the flagship company of the Torrent Group. Based in the Indian city of Ahmedabad. It was promoted by U. N. Mehta, initially as Trinity Laboratories Ltd, and was later renamed Torrent Pharmaceuticals Ltd.
3. Dr. Reddy's Laboratories Ltd.
54,223.62 Rs. Cr.
Dr. Reddy's Laboratories is a multinational pharmaceutical company. The company was founded by Anji Reddy, who previously worked in the mentor institute Indian Drugs and Pharmaceuticals Limited, of Hyderabad, India. Dr. Reddy's manufactures and markets a wide range of pharmaceuticals in India and overseas.
2. Divis Laboratories Ltd.
57,655.79 Rs. Cr.
Divi's Laboratories Ltd is an India based manufacturer of Active Pharmaceutical Ingredients (APIs) and Intermediates. The company is engaged in manufacture of leading generic compounds, Nutraceutical ingredients and custom synthesis of APIs and intermediates for global innovator companies.
1. Sun Pharmaceutical Industries Ltd.
97,110.68 Rs. Cr.
Sun Pharmaceutical Industries Limited is an Indian multinational pharmaceutical company headquartered in Mumbai, Maharashtra that manufactures and sells pharmaceutical formulations and active pharmaceutical ingredients primarily in India and the United States.
Note: This market capitalization is as per BSE reports dated,  20-02-2020