INDIAN PHARMA : RAISING BAROMETER OF SUCCESS BEYOND GENERICS
About Authors:
Ritul bapna
LMC of science and technology,
Jodhpur
*bapnaritul89@gmail.com
1. Introduction
The principal law for patenting system in India is the Patents Act, 1970. Initially, according to the provisions of this law no product patent but only process patents could be granted for inventions relating to food, drugs and chemicals. However, since 2005 product patenting is allowed in India. India being a member country of World Trade Organization (WTO) signed TRIPS (Trade Related Aspects of Intellectual Property Rights) Agreement in laws to be followed by each of its member countries. India being a signatory of the TRIPS agreement was under a contractual obligation to amend its Patents law to make it compliant with the provisions of the agreement. The first amendment in this series was in the form of the Patents (Amendment) Act, 1999 to give a pipeline protection till the country starts giving product patents. It laid down the provisions for filing of applications for product patents in the field of drugs and agrochemicals with effect from 1st January1995 as mailbox applications and introduced the grant of Exclusive Marketing Rights (EMRs) on those patents. To comply with the second set of TRIPS obligations India further amended the Patents Act, 1970 by the Patents (Amendment) Act, 2002.Through this amendment provision of 20 years uniform term of patent for all categories of invention was introduced. The third set of amendments in the patent law was introduced as the Patents (Amendment) Act, 2005. Through this amendment product patent regime was introduced in India. To implement its TRIPS obligations, India passed changes to its patent law in 2005 so that medicines could now be patented. However, the new law also contained the flexibilities. India has one of the best patent laws in the world in terms of giving some space to its producers to make generic medicines.
Reference Id: PHARMATUTOR-ART-1549
2. Impact of product patentability
The new law, amending India's 1970 Patent Act, affects everything from electronics to software to medicines, and has been expected for years as a condition for India to join the World Trade Organization. Even after 16 years of TRIPS transition, the debate continues as to whether TRIPS and the IP patent Scenario post-TRIPS triggered further growth of the Indian pharmaceutical industry or not. Abundant doomsday predictions, ever since the commencement of the Uruguay Round, disappointingly for some, did not come true. In the overall analysis, the Indian pharmaceutical industry woke up, took note of the new rules of the game, prepared them and commenced to master the IP/patent based international trade regime. Post-TRIPS, there has been major thrust in the Indian pharmaceutical industry, some of which are as follows:
(a) Increased patent awareness and proficiency creation
(b) Patent-expiry based thrust of generic pharmaceutical companies into the  markets of developed countries such as USA and EU.
(c) Increase in domestic as well as overseas patenting activities by Indian pharmaceutical companies
(d) Steep increase in USFDA, EDQM, EMA (EU) inspections and approvals to Indian  pharmaceutical companies, lifting India to 2nd position after USA
(e) Large DMF and ANDA filings as well as increase in 505(b)(2) filings and Para IV patent challenges in USA, prior to patent expiries.
(f)  Larger outlay in R & D expenditure by Indian pharmaceutical companies
(g) Increase in funding by agencies including Government departments such as  DST, DBT and others for pharmaceuticals research
(h) A new and welcome initiative by Government of India in 'New Drug Discovery Research'
The transition from 'licence of right' (automatic compulsory licence) to the new regime was expected to exhaust the options for the generic industry. With the support of the law-makers, the entrepreneurial pharmaceutical industry picked up the gauntlet and took full advantage of the new globalized and harmonized regime to enter new markets including advanced regulated markets and developing countries which had non-tariff regulatory barriers.
3. Current Scenario - Indian pharma Industry
India's growing respect and legal / regulatory framework for IPR, favourable economic policies and availability of huge talent pool for sustaining and growing operations is making India an attractive choice for global pharma companies for investment, tie-ups, mergers, acquisitions. Because of patent expirations of blockbuster drugs, Indian firms are expected to actively participate in the production of generic version of these products
(a) In 2011 itself, more than a third of the ANDA approvals were by Indian firms.
(b) Indian companies managed to get 88 ANDA approvals from US FDA during the first half ended June 2012 which worked out to 41.1 per cent of the total approvals of 214 ANDAs.
(c) Further, Indian pharma companies obtained 21 tentative approvals during January-June 2012 from US FDA as against 19 in the corresponding period of last year. The total tentative approvals were 49 during the first half of 2012 as compared to 50 in the last period
(d) Sun Pharma- 12 products during the first half of 2012. Aurobindo Pharma, Dr Reddy's Laboratories and Strides Arcolab - 9 final approvals each.
The total tentative approvals were 49 during the first half. US FDA issued 117 tentative approvals during year ended December 2011, out of which Indian companies captured 49 approvals.The higher number of approvals from highly regulated markets helps to spread market presence in the lucrative markets and it will help to en-cash upcoming opportunities with the expiration of patents.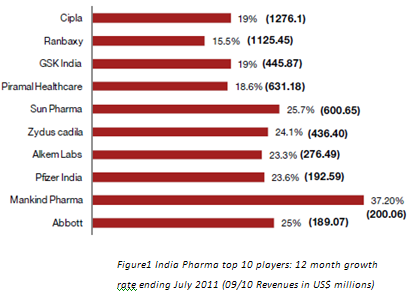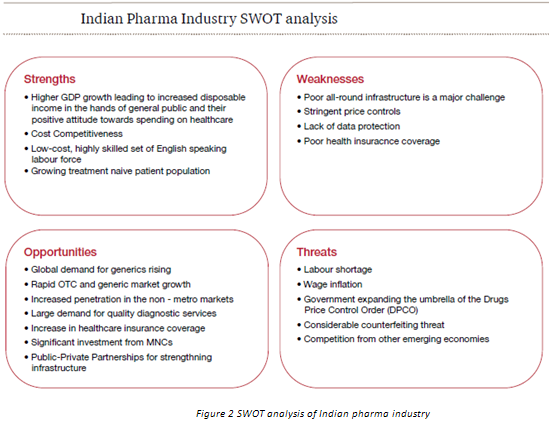 NOW YOU CAN ALSO PUBLISH YOUR ARTICLE ONLINE.
SUBMIT YOUR ARTICLE/PROJECT AT articles@pharmatutor.org
Subscribe to Pharmatutor Alerts by Email
FIND OUT MORE ARTICLES AT OUR DATABASE
Pages