HEALING ANXIETY WITH HERBS
Herbs for panic anxiety attack are known to reduce the following feelings caused by everyday stress:
Occasional anxiety and panic attack

Nervous tension and/or irritability

Mild to moderate mood swings caused by everyday stress

Restlessness and intermittent sleep difficulty

Mental and physical fatigue caused by occasional anxiety and panic attack
Herbs for panic attack and anxiety cannot diagnose, cure or treat a disorder. They may however help to promote a positive mood balance and support healthy neurotransmitter function. They also promote relaxation to lower stress, potentially reducing the instance of occasional anxiety or panic attack.

Healing anxiety with herbs is not a replacement for healthy lifestyle choices and the advice of a professional healthcare advisor. Natural herbs for panic and attack and anxiety are not approved by the US FDA to diagnose, treat, cure or mitigate a disease or disorder. Make sure to discuss all of your wellness concerns with your healthcare professional.

When used as part of a complete wellness plan, healing anxiety with herbs is one step toward anxiety relief. A wellness plan focuses on the seven aspects as an important life area that includes emotional, physical, intellectual, social, occupational and environmental aspects. When these seven aspects of wellness are brought into balance, you will feel better overall. Herbs can be a part of your physical wellness plan along with a healthy diet and regular exercise. If you are struggling with feelings of occasional anxiety, social anxiety or panic attacks, it is also important to combine natural herbs for anxiety with an emotional wellness plan. Getting to the bottom of your feelings and learning to understand your emotions is a key part of a balanced life. Remember, taking natural herbs for panic attack anxiety is only a small part of the equation. For total wellness, you must also take part in activities that support the other seven aspects of wellness.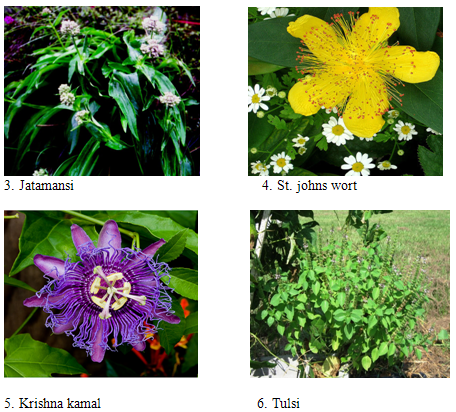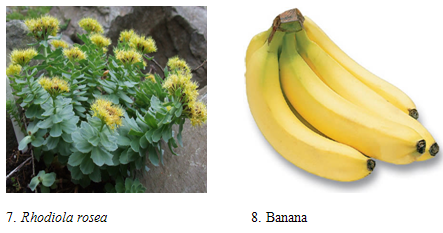 References:
1.    Rang PH, Dale MM, Ritter JM, Moore PK. Pharmacology. 5th Ed. Noida: International Print-O-Pac Limited: 217-257.
2.    Harvey AR, Champ CP. Pharmacology. 2nd Ed. New York: Lippincott Williams And Wilkins: 275- 276.
3.    Alprazolam/kava interaction. Psychiatry Drug Alerts: Feb 1997; 11(2):10-11.
4.    Beau, George. Chinese medicine. New York, NY: Avon Books; 1972.
5.    Castellanos, Julie, Nathan, Joseph, Rosenberg, Jack, Drugs and herbs: do they mix. Drug Topics May, 2000; 35. Chen, John, Recognition and prevention of herb-drug interaction.      
6.    Goulart, Frances Sheridan. The abc's of botanicals: An interview with mark blumenthal. Alternative & Complimentary Therapies 1997; 3(5):344-349.
7.    Diagnostic and statistical manual of mental disorders: DSM-IV. 4th ed. Washington, DC: American Psychiatric Association; 1994: 327(341) 432-436.
8.    Lake, James L. Psychotic medications from natural products: A review of promising research and recommendations. Alternative Therapies 2000; 6(3):36-60.
9.    Martindale - The extra pharmacopoeia. Royal Pharm. Society, GB. Vol.84: 1995.
10.    chopra.com/ashwagandha
11.    lef.org/magazine/mag2006/jun2006_report_ashwa_01.htm
12. science20.com/news_releases/common_herb_ashwagandha_plus_cows_milk_boosts_immunity_says_study
13.    Dhawan K, Kumar S, Sharma A. Aphrodisiac activity of methanol extract of leaves of Passiflora incarnata Linn. in mice. Phytother Res 2003; 17:401–403.
14.    en.wikipedia.org/wiki/Valerian_(herb)
15.    Chatterjee B, Basak U, Datta J, Banerji A, Neuman, T. Prange. Studies on the Chemical Constituents of Nardostachys jatamansi DC (Valerianaceae). Cheminform 2005; 36:17.
16.    Hoerster H, Ruecker G, Tautges J. Valeranone content in the roots of Nardostachys jatamansi and Valeriana officinalis. Phytochem 1977; 1:1070-1071.  
17.    Beaubrun G & Gray GE: A review of herbal medicines for psychiatric disorders. Psychiatr Serv 2000; 51(9):1130-1134.  
18.    Kumar V., Andola H.C., Lohani H. and Chauhan N. (2011). Pharmacological Review on Ocimum sanctum Linnaeus:  A Queen of herbs.  J of Pharm Res, 4:366-368.
NOW YOU CAN ALSO PUBLISH YOUR ARTICLE ONLINE.
SUBMIT YOUR ARTICLE/PROJECT AT articles@pharmatutor.org
Subscribe to Pharmatutor Alerts by Email
FIND OUT MORE ARTICLES AT OUR DATABASE
Pages