ICMR joins hands with Bharat Biotech for developing indigenous COVID-19 vaccine
Posted on: 11 May 2020
By:

PharmaTutor News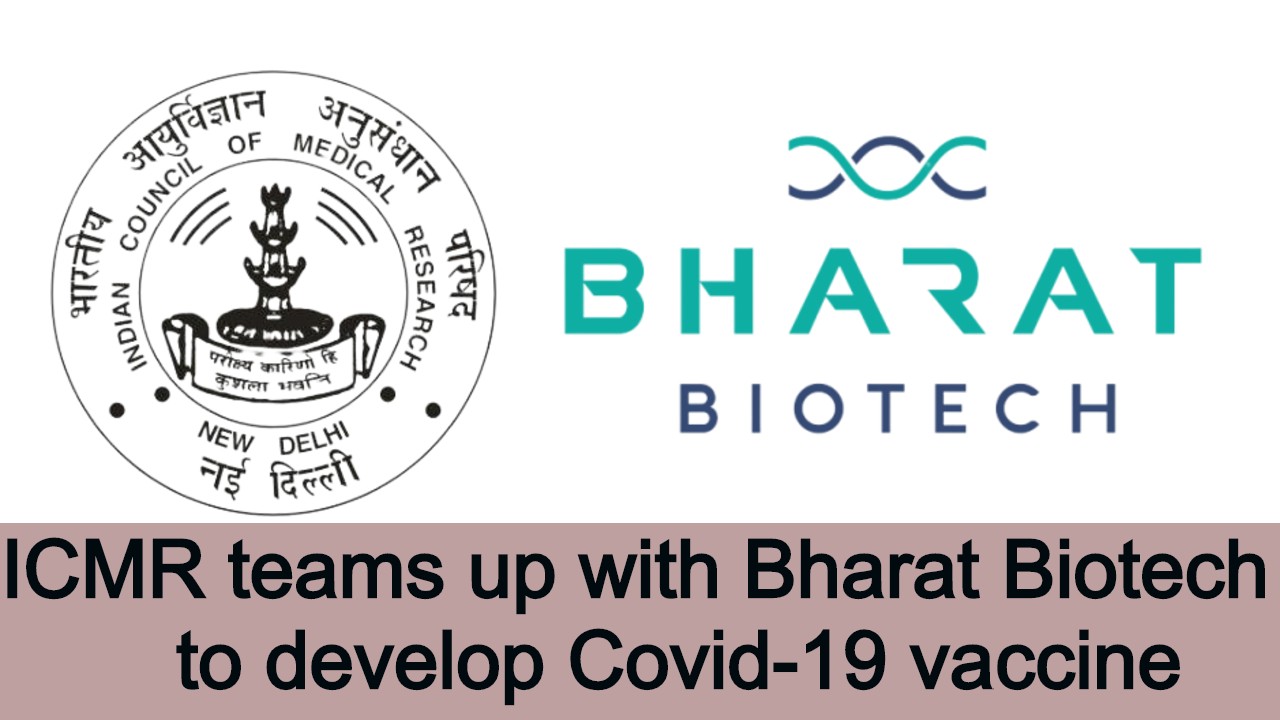 Indian Council of Medical Research (ICMR) and Bharat Biotech International Limited (BBIL) have partnered to develop a fully indigenous vaccine for COVID-19 using the virus strain isolated at ICMR's National Institute of Virology (NIV), Pune.
The strain has been successfully transferred from NIV to BBIL to work on vaccine development. ICMR-NIV will provide continuous support to BBIL for vaccine development.
ICMR and BBIL will seek fast-track approvals to expedite vaccine development, subsequent animal studies and clinical evaluation of the candidate vaccine.
The Indian Council of Medical Research (ICMR), New Delhi, the apex body in India for the formulation, coordination and promotion of biomedical research, is one of the oldest medical research bodies in the world. ICMR's research agenda align with the National health priorities.
These efforts are undertaken with a view to reduce the total burden of disease and to promote health and well-being of the population. ICMR promotes biomedical research in the country through intramural as well as extramural research.
Subscribe to PharmaTutor News Alerts by Email