Career at Glenmark as Junior Research Officer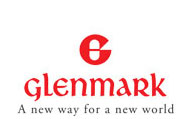 Glenmark is a leading player in the discovery of new molecules both NCEs (new chemical entity) and NBEs (new biological entity) with eight molecules in various stages of clinical development. The company has a significant presence in branded generics markets across emerging economies including India. Its subsidiary, Glenmark Generics Limited has a fast growing and robust US generics business. The subsidiary also markets APIs to regulated and semi-regulated countries. Glenmark employs nearly 6000 people in over 80 countries. It has twelve manufacturing facilities in four countries and has five R&D centres.
Post: Junior Research Officer
Job Description:
Working in proces development of molecule and their synthesis in lab at gram scale to kil scale.
Plant batches troubleshooting and making use test study of new raw material.
Impurity profile study by characterization and isolation of it.
Conversant the various unit processes  like hydrogenation.
Additional Information:
Experience: 1-3 Years
Location: Ankleshwar
Education: B.Sc-Chemistry, M.Sc-Chemistry
Industry Type: Pharma/ Biotech/Clinical Research
Functional Area: R&D
End Date: 1st Nov., 2011
Apply / Forward Your Resume at, hrank@glenmark-generics.com, vijayv@glenmark-generics.com
See All   Glenmark Jobs   B.Sc Alerts   M.Sc Alerts   Mumbai Alerts
See All   Other Jobs in our Database
See All   PharmaTutor Placements
Subscribe to Pharmatutor Job Alerts by Email
PLEASE NOTIFY THAT THIS JOB IS EXPIRED.
FIND LATEST JOBS BY CLICKING LINKS BELOW.