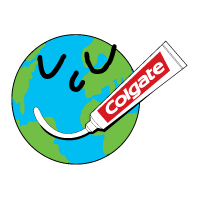 The Training and Development effort at Colgate-Palmolive is a direct outcome of the Individual Development Plan and the Business need. The business critical and individual specific needs are identified every year and a training needs inventory is drawn up.
Colgate's leadership position in the global marketplace is directly linked to the skill of our employees. Practical learning and professional growth are critical to our continued success. We invest generously in the training and education of Colgate people.
Post: Product Development - I & S
Job Description:
*Product development: Conduct pilot plant batches for stability studies, Consumer test requirements for Sensory/ clinical requirement and product validation, process validation followed by entries of data and protocols in the database for approvals, coordinate with sourcing for sourcing of Raw Materials.
*Technology Transfer: Aging studies, Analytical interpretation of results, preparation of reports and technology transfer bundles , Vendor audits
*Plant Support: Conduct EMO's and establish the process on plants, trouble shooting
*Quality / EOHS: Implementation of Quality Standards and EOHS systems in IGTC
*Innovation: Identify / Implement new innovative programmes to drive business growth
*Documentation: Preparation of ground work for project initiation, execution and facilitation. This involves documentation, literature search
Candidate Profile:
*Candidate must possess at least a Master of Science, Master of Pharmacy or Doctorate in Chemistry or equivalent.
*At least 6 year(s) of working experience in the related field is required for this position.
*Preferably Senior Executives specializing in Science & Technology/Laboratory or equivalent. Job role in Researcher/Scientist or equivalent.
*1 Full-Time positions available.
*Industrial experience in formulation development in FMCG or a Pharma company preferably in development of Oral Care / Personal Care / Home Care Products.
Additional Information:
Experience: 6 years
Location: Mumbai
Qualification: M.Pharm, M.Sc, Ph.D
Functional Area: Production, R&D
click here Apply online

See All   Colgate Alerts   M.Sc Alerts   M.Pharm Alerts   Mumbai Alerts
See All   Other Jobs  in our Database