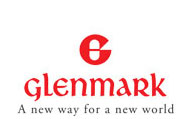 Glenmark Pharmaceuticals today announced the settlement of litigation with Daiichi Sankyo and Genzyme Corporation regarding Glenmark's Abbreviated New Drug Application (ANDA) tiled with the US Food and Drug Administration (FDA) for Colesevelam Hydrochloride, a drug used in treatment of type-2 diabetes.
In November last year, Daiichi Sankyo and Genzyme filed a patent infringement suit in the US District Court for the District of Delaware seeking to prevent Glenmark from commercialising its ANDA prior to expiration of the Orange Book patents.
Post: Research Associate - QA

Job Description:
To plan, undertake and document study audits of the clinical studies to assess the integrity of the data and to determine whether the studies are planned, conducted and reported in compliance to GCP, SOPs and regulatory requirements.
Review of study protocols.
To undertake systems audits and document specific audits to determine whether procedures and systems within the Clinical Research Department are adequate, relevant to current operational practices and compliant to GCP, SOPs and regulatory requirements.
To undertake vendor audits.
Prepare audit report and forward the audit observation to respective divisions.
To prepare and reviews of SOPs.
Responsible for induction and training of new employees and ongoing training of SOPs and GCP/GLP for the existing staff.
To implement change control and document control procedures.
Candidate Profile:
Good English written and verbal communication skills, be organized, accurate, influential, persuasive, independent and detail orientated with proven problem solving skills and capability to work well as a team and individually.
Additional Information:
Experience: 1-2 Years
Location: Mumbai
Education: B.Pharm, M.Pharm, B.Sc, M.Sc
Industry Type: Pharma/ Biotech/Clinical Research
Functional Area: R&D, QA
End Date: 30th Sept., 2011
Apply/Send Your Resume at, refer_mahape@glenmarkpharma.com
See All   Glenmark Jobs   B.Sc Alerts   M.Sc Alerts   Mumbai Alerts
See All   Other Jobs in our Database
See All   PharmaTutor Placements