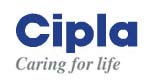 Cipla known for its innovative pharmaceutical products backed by latest in technology and creative marketing practices, is enjoying a commanding position among the top pharma companies in the country.
Several specialised therapeutic divisions and promising new products have been launched and many more are in the pipeline.
Post: QA Manager (Tablet)

Job Description:
Management & deployment of key Quality System elements viz., Change Control, Non Compliance(NC)/ Corrective & Preventive Action (CAPA), Consumer Complaints,
Process/Method Validations, Stability studies, GMP/GLP training, Facility/Utility/Equipment Qualifications, Process Control, In-process Quality Assurance(IPQA )etc.
Implementation of various company Quality Policies at Location. To ensure that the plants are operating as per Regulatory requirements.
To optimize various quality systems, Implementation of cGMP systems in the plant as per national and international regulatory requirements.
Technical support to regulatory affairs to reply for the regulatory queries as and when required. Vendor Audits Management.
Reduction in analysis time of RM, vendor samples, Intermediates, and finished products by effective utilization of available equipments.
To plan for the process validations, and cleaning validations for the existing and incoming products along with production.
Monitoring of the Stability studies for all the products and to furnish the data for the same as and when required.
Planning and Monitoring of Method validations for New & Existing products.

Desired Profile:
Should have good exposure in Change Management System, Deviation / Incidences handling, internal quality audits & GMP audit system, Annual Product Review, Vendor audits and qualifications, Market complaints. Training, Returned product investigation, Technology transfer and new product launch, Risk analysis & CAPA, and Preparation of audits and audit compliance
Should be having Exposure of regulated Plant
Should be a good communicator and Team Leader
Additional Information:
Experience: 15-20 Years
Location: Indore, Goa, Patalganga, Kurkumbh, Baddi
Education: B.Pharm, M.Pharm
Industry Type: Pharma/ Biotech/Clinical Research
Functional Area: QA
End Date: 30th Sept., 2011

See All   Cipla Alerts   B.Pharm Alerts   M.Pharm Alerts   Baddi Alerts

See All   Other Jobs in our Database