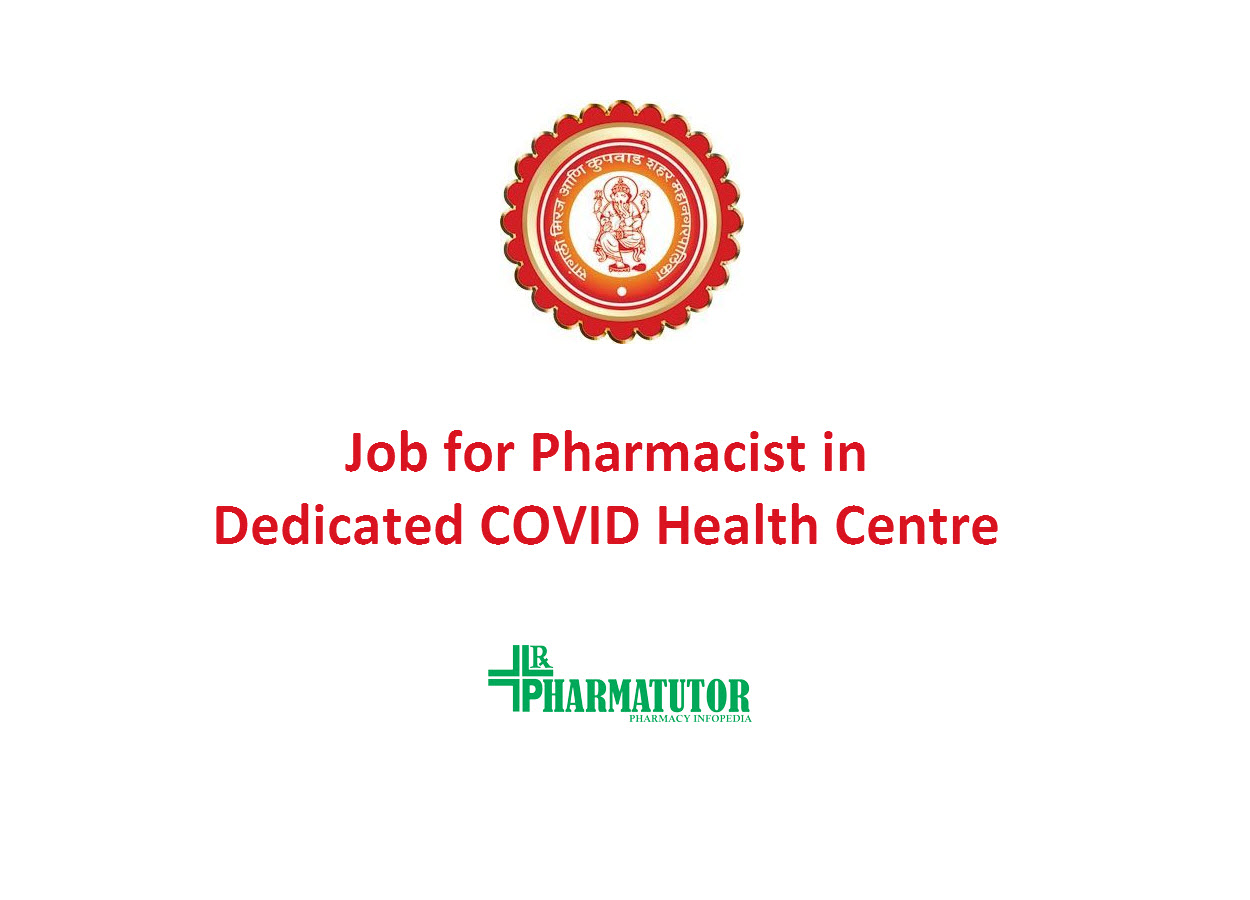 Recruitment process for Covid-19 Health Center (DCHC) will be done as per below and only on temporary basis on honorarium basis for a period of only 3 months as per the table below in connection with the implementation of Covid-19 disease prevention measures in the municipal area under National Health Mission.
Post : Pharmacist
Qualification : B.Pharm, D.Pharm
Salary : Rs 17,000/- pm
1) Application in prescribed form is to be made available at Health Department, Headquarters by paying only Rs.100 / -.  
2) Interested candidates should apply in the prescribed form in written form at Medical Health Officer, Health Department Headquarters, Main Road, Late Madanbhau Patil Trade Complex, 1st Floor, Sangli.  On 25/09/2020 at 5.30 pm.  A photocopy of the fee receipt is to be attached along with the submission. 
3) Along with the application in the prescribed form 1) Two photos 2) Proof of age 3) Degree certificate 4) Final year marks 5) Registration certificate (As applicable) 6) Photocopy of work experience in government / semi-government institution etc. 
4) Candidates' applications will actually be accepted.  Please note that no applications will be accepted by post / courier / e-mail.  
5) Appointed candidates will not be able to make a claim in the Court.  
6) All the rights regarding the said recruitment are reserved by municipal corporation.
Last Date : 25/09/2020 at 5.30 pm
See All   M.Pharm Alerts   M.Sc Alerts   B.Pharm Alerts   B.Sc Alerts
See All   Other Jobs  in our Database