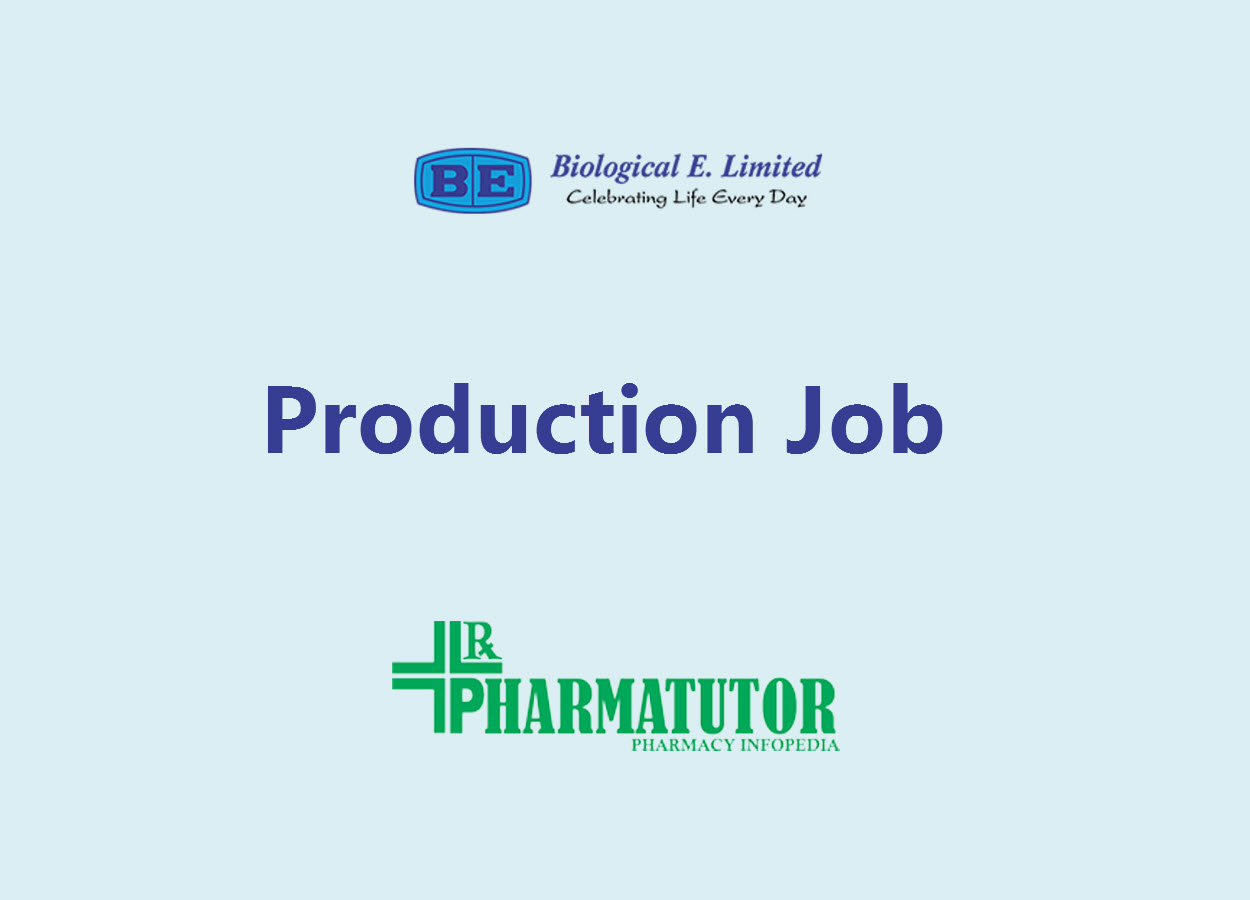 Established during the 'Swadeshi Movement' of India, Biological E. Limited (BE) started during a time when the nation sought access to critical healthcare products. Founded and led by Dr. DVK Raju, Biological E. Limited commenced its operations in 1953 as a biological products company manufacturing liver extracts and anti-coagulants.  With an objective of transitioning from treating diseases to preventing them, Biological E. Limited launched its Biotechnology Division (now Vaccines and Biologics Division) and commenced large-scale production of DPT vaccines as early as 1962.
PRODUCTION - VIRAL VACCINES
Senior Executive/Executive
Qualification : B.Tech/M.Tech(Biotech) / M.Sc(LifeScience)
Required skills:
Upstream/Fermentation process with Cell culture, media preparation and single use Bioreactors.
Downstream process (Harvesting, Bioreactors, depth filtration, chroma-tography and ultrafiltration / diafiltration).
Officer
Qualification : B. Sc (Science) / Diploma Freshers
Required skills : Good verbal and written communication and willing to work in shift operations.
Executive & Officer (BLENDING)
Qualification    :    B. Pharmacy / M.Sc. (Life Science) & Diploma / B.Sc / ITI
Required skills : Solution preparation & sterilization activities involved in the final blending of vaccine.
Executive & Officer (FILLING)
Qualification : B. Pharmacy / M.Sc. (Life Science) & Diploma / B.Sc/ITI
Required skills : Operation of vial filling and sealing. Preparation and steri¬lization of items to be sent intoGrade-Barea
Interested candidates may Walk-in with an updated C V, latest increment letter and the last 3 months'payslips on Saturday, November 07,2020 from 09:30 am to 03:00 pm at Tabla Restaurant, 2nd Floor, APHB Commercial Complex, Opp. KLM Shopping Mall, KPHB, Hyderabad.
Note: Candidates may walk-in without any hesitation as we diligently follow the safety precautions against the spread of COVID -19. As part of our safety measures, candidates are requested to sanitize their hands at the entrance, maintain social distance and wear a fecemask at the venue.
See All   B.Pharm Alerts   M.Pharm Alerts   M.Sc Alerts  Hyderabad Alerts
See All   Other Jobs  in our Database