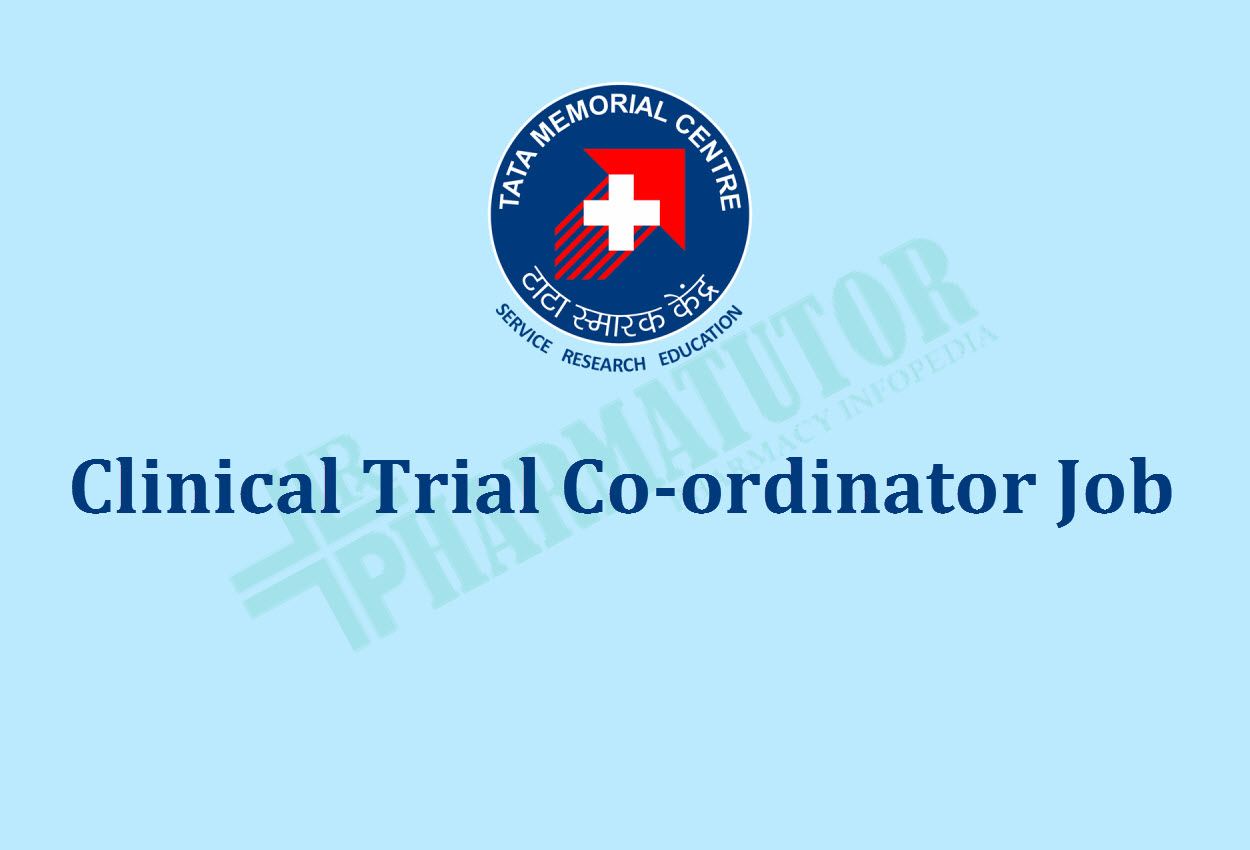 Tata Memorial Centre is amongst the oldest and largest cancer centres in the world, with over 75 years of exceptional patient care, high-quality training and innovative cancer research. Over the years, it has grown in size and stature, maintaining its pre-eminent position at the forefront of national and global cancer control efforts.  Compassionate patient care remains the major focus of Tata Memorial Centre, with eleven Disease Management Groups (or multidisciplinary teams) breaking departmental silos and providing optimal care for every patient.
Required Research Fellow (Non-Medical) /Clinical Trial Co-ordinator(Jr.& Sr.)on "A prospective, adaptive, randomized, open-label, multicenter clinical trial to assess the efficacy and safety of fixed dose combination of capecitabine& cyclophosphamide in patients of metastatic breast cancer with failure of anthracycline and/or taxane chemotherapy" Project (A/c No.3946).  (Initially for a period of six months.)
Clinical Trial Co-ordinator (Jr) 
Qualification: Graduation in Science (e.g. B.Pharm, Life Science, Biotech, Zoology, Botany etc.) with PG Diploma in Clinical Research is mandatory. 
Remuneration : Between Rs.18000/- p.m. and Rs.32000/- p.m.
Clinical Trial Co-ordinator (Sr)
Qualification : M. Sc. in Clinical Research
Remuneration : Between Rs.19000/- p.m. and Rs.38000/- p.m
Preference will be given to the candidate with hands on experience in clinical research field.
Interested candidates may contact Tata Memorial Hospital, HRD Department (Project Section), Service Block Building, 4th Floor,Dr. Ernest Borges Marg, Parel, Mumbai - 400012 along with Bio-data, recent passport size photograph, xerox copy of PAN CARD, AADHAR CARD, original certificates and one set of attested copies of all certificates.
WALK IN INTERVIEW
On 19.11.2020
Between 10.30 a.m. & 11.30 a.m.
(Grant-In-Aid Institute of Department of Atomic Energy, Government of India)
See All   B.Pharm Alerts   M.Pharm Alerts   M.Sc Alerts  Mumbai Alerts
See All   Other Jobs  in our Database