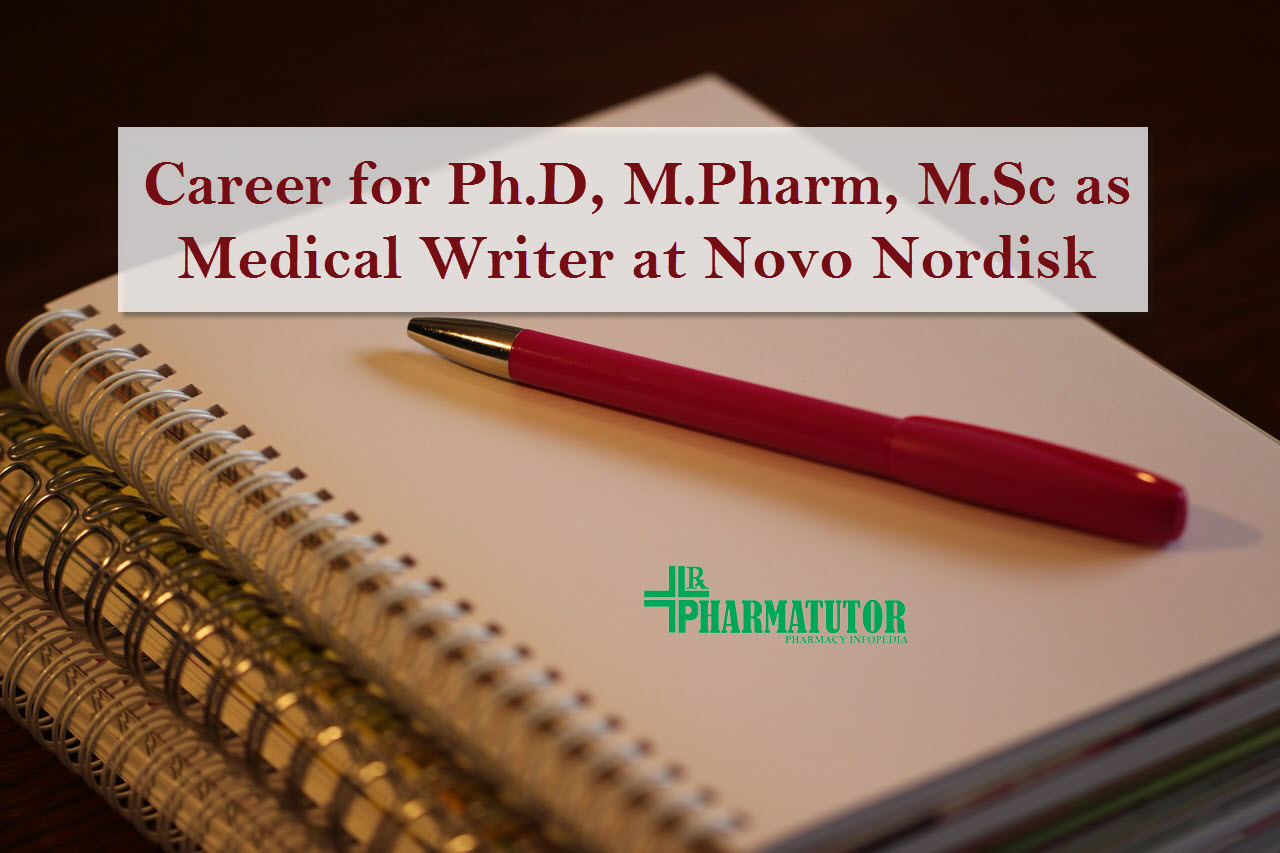 Novo Nordisk is a global healthcare company with 89 years of innovation and leadership in diabetes care. The company also has leading positions within Haemophilia care, growth hormone therapy and hormone replacement therapy.
Post : Medical Writer in Global Development
About the department
Your main responsibility will be to perform medical writing tasks including protocol writing, preparation of Clinical trial reports (CTRs), Clinical summary documents in CTD/eCTD format for regulatory submissions world-wide (including investigational medicinal product dossiers (IMPDs), investigational new drug applications (INDs), marketing authorisation applications (MAAs), new drug applications (NDAs), variations and supplemental new drug applications (sNDAs), redaction of CTRs and QC of the redacted CTRs, results tables/Data Sets/synopses to clinical trial registries (ct.gov, EUCTR, pharmanet. bund etc), other relevant ad-hoc documents.
You will also have to contribute to knowledge sharing, skill building and good collaboration with stakeholders and colleagues and participate in internal/external marketing/medical activities, e.g., expert meetings, lectures and conferences. You will contribute to ongoing improvements in cross-functional and global collaboration and sharing of better practices and knowledge, also contribute to process improvements, maintain up-to-date knowledge and competencies within relevant therapeutic and professional areas.
You will actively participate in relevant meetings, training sessions and seminars in the department, competency anchor and relevant project(s) and maintain a good working relationship with stakeholders and colleague. Your key stakeholder will be the work is complex and involves close collaboration with stakeholders world-wide with different professional and cultural backgrounds. The majority of the relevant stakeholders are located in HQ, Trial managers, international medical officers, regulatory affairs, and marketing are dependent on the documents produced by medical writers, these documents include: CTRs and CTD clinical summary and overview documents - needed for the approval of labelling changes and new drugs, IBs, and the clinical sections of IMPDs/INDs - key documents for initiating new trials, Clinical trial results presentations for distribution to clinical investigators – contribution to the good working relationship with investigators. The ability of the medical writer to meet requirements to both quality and timelines is thus important for the reputation and financial results of the company.
Candidate Profile
• Graduate (PhD, MSc., M Pharm, or equivalent)
• ≥ 2 years of experience with scientific research methodology, including designing and conducting experiments, and analysing and reporting experimental results
• Experience from the pharmaceutical /CRO industry
• Works independently on smaller tasks  
• Strong analytical skills  
• Committed, persistent and accountable  
• Able to manage variable work load
Additional Information
Qualification :  PhD, MSc., M Pharm, MD, BDS, DVM
Location : Bangalore, Karnataka
Industry Type : Pharma / Healthcare / Clinical research
Functional Area : Clinical Development and Medical
End Date : 30th December, 2020
See All   Novo Nordisk Jobs   M.Pharm Alerts    Ph.D Alerts   Bangalore Alerts
See All   Other Jobs in our Database