Vacancy for Research Assistant, Technical Expert at TUMAAS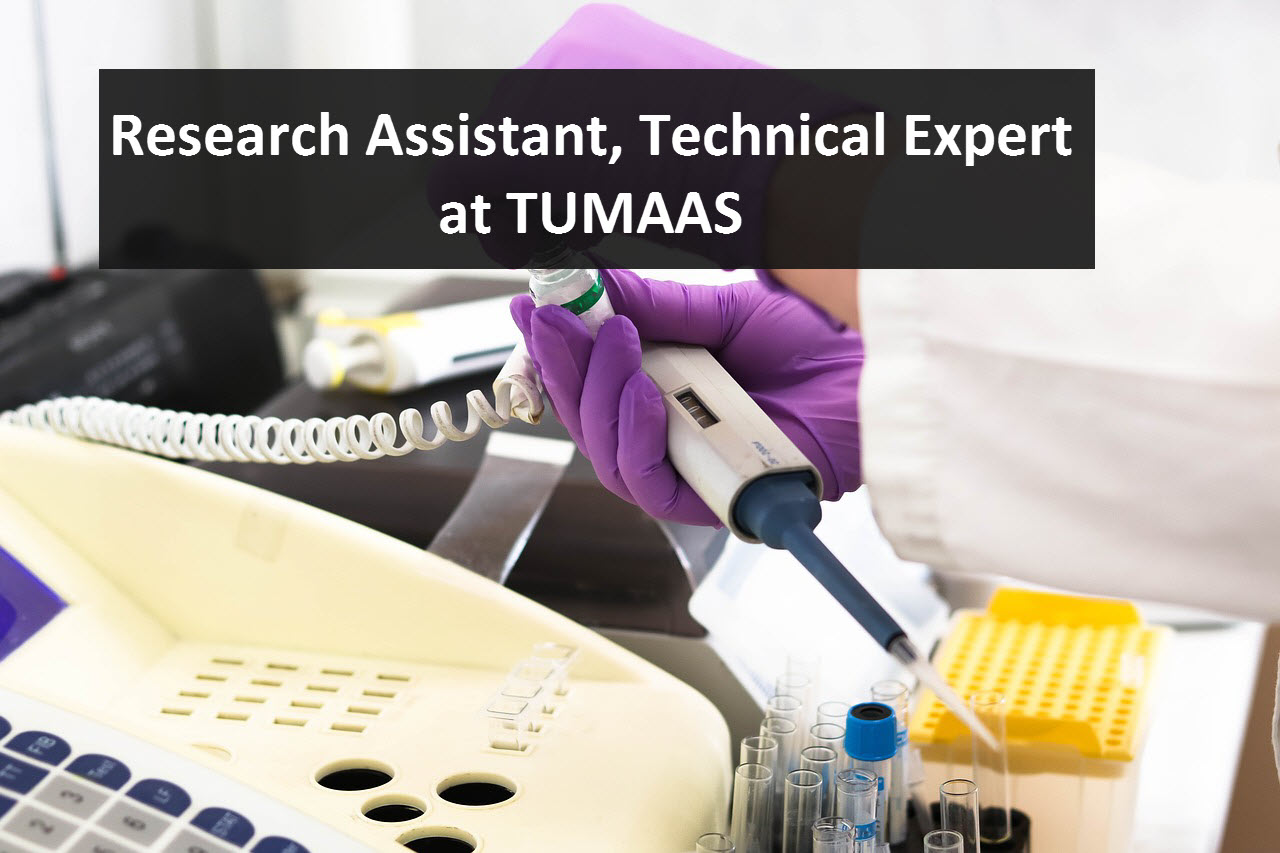 TUMAAS is the Foundation for TB, Malnutrition and AIDs in Kandivali,  Mumbai. TUMAAS has been working in healthcare sector, awareness programs for great societal impact. Recently, TUMAAS has been awarded with Aarohan Social Innovation Award from Infosys Foundation.  TUMAAS provides suitable platform for conducting research on tuberculosis, child malnutrition and AIDS.  Presently, TUMAAS has been working in collaboration with different national and international organizations for different R & D activities on COVID-19, TB and Malnutrition.
Post : Research Assistant / Technical Expert
Job Description
For developing lateral flow assays (immunochromatographic assays)  for Tuberculosis. Candidate has to work in a suitable environment for developing rapid immunoassays for TB.
Eligibility : The candidate should have completed B.Pharm / M.Pharm / M.Tech / M. Pharm / M.Sc (Bioetchnology).
Candidate Profile
The suitable candidate (s) will be working in collaboration with different pharma and biotech companies and TB Hospital and RNTCP Labs.
Additional Information
Experience : 1-2 years in Diagnostic Assays
Qualification :  B.Pharm/ M.Pharm/ M.Tech / M. Pharm /Msc (Bioetchnology).
Location : Mumbai
Industry Type : Pharma/ Healthcare/ Clinical research
Salary : 20000-22,000/-month
Functional Area : Research
End Date : 5th June, 2020
Interested candidates should submit their CV along with cover letter at jobtumaas@gmail.com
Posted by
Vinay Saini
TUMAAS
See All   B.Pharm Alerts   M.Pharm Alerts   M.Sc Alerts  Hyderabad Alerts
See All   Other Jobs  in our Database
Subscribe to Pharmatutor Job Alerts by Email