Vacancy for Executive Production and Packing at AUROBINDO PHARMA LTD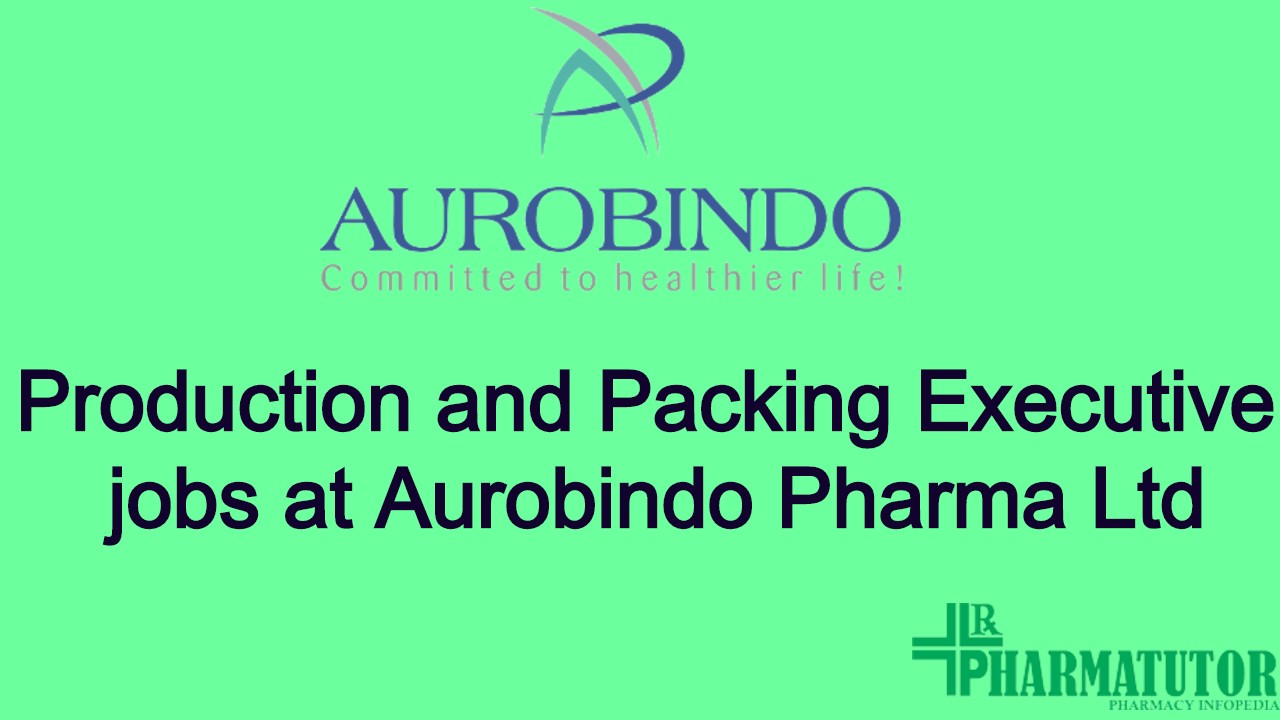 AUROBINDO PHARMA LTD' (APL). APL is a growing Indian multinational pharmaceutical manufacturing firm with turnover of over US$2.8 Billion revenues for 2018-19, with presence in more than 34 countries fronted presence with products exported to 155 nations. APL is 2nd Largest Generic Company as per Rx dispensed in the USA.APL is Amongst Top 10 Generic player in France, Germany, Portugal, UK, Italy, Czech Republic, Netherlands & Belgium. APL manufactured 33 Billion+ diverse dosage forms in 2018-19. APL has 27 manufacturing facilities and 5 R&D centres worldwide.
Post : Executive Production and Packing (OSD Only)
Job Description
• Responsible for Day to day manufacturing and cleaning activities.
• Responsible for Involving in process validation and Qualification activities
• Responsible for Online entries in BMR,Equipment logs and instrument log books.
• Responsible for Online entries of daily records like housekeeping, Temperature and RH monitoring etc.
• Responsible for Online entry of WIP record.
• Responsible for Online Reviewing of executed BMR.
• Carry the production activities & achieve the targets monitoring of production operation.
• Co-ordination with QA/QC and manufacturing, Department for proper production.
• To check and record all the in Process parameters during "Packing" activity to assure Quality of the product.
• To ensure online documentation of "Packing" activities.
• To ensure In Process Check. Trouble shooting during packing activities.
Additional Information
Experience : 1-5 years
Qualification : B.Pharm
Location : Hyderabad
Industry Type : Pharma
Functional Area : Production and Packing
Last date : 15th June, 2020
See All  B.Pharm Alerts   M.Pharm Alerts    Ph.D Alerts
See All   Other Jobs  in our Database
Subscribe to Pharmatutor Job Alerts by Email