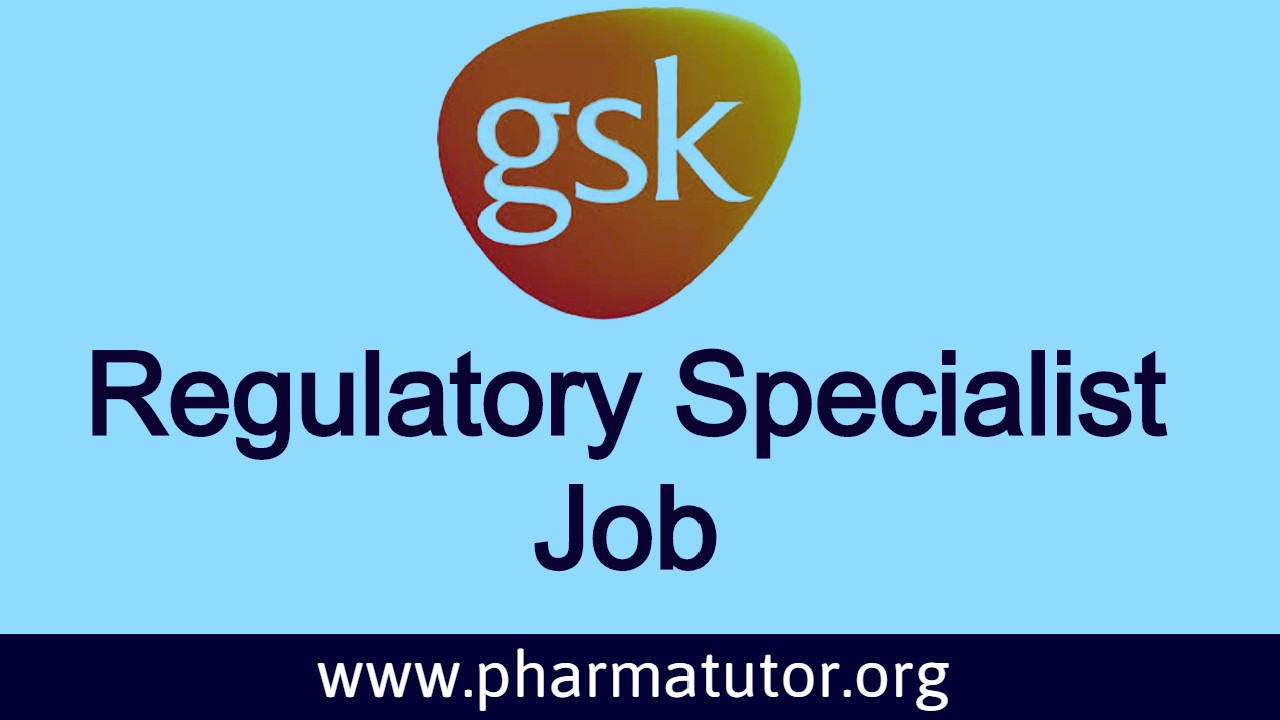 GlaxoSmithKline Pharmaceuticals Ltd. (GSK Rx India) is one of the oldest pharmaceuticals company and employs over 5000+ people. Globally, we are a £ 27.4 billion, leading, research-based healthcare and pharmaceutical company. In India, we are one of the market leaders.
Post : Regulatory Specialist, Variations – Senior
Job description
• With minimal input from manager, executes agreed dossier strategy
• With minimal input from manager, manages multiple project assignments (e.g., Variations <CMC & Therapeutic>, Product Expansion dossiers, Renewals, MSRs <CMC&non-CMC>) simultaneously; dossiers will range in complexity
• With minimal input from manager, completes data assessment to ensure dossier is fit for purpose.
• With minimal input from manager, identifies risks associated with submission data and information packages.
• Communicates with line manager to identify issues that have business impact.
• May have dossier review responsibilities for peers and may identify improvement opportunities for Regulatory processes, policies and systems.
• Developing an understanding of regulations, guidelines, procedures and policies relating to registration and manufacturing of pharmaceutical products, to expedite submission, review and approval of global regulatory applications.
• Understands internal/external Regulatory environment.
• Actively builds an organisational network.
• Communicates across GSK, with minimal input from manager regarding project and policy issues ensuring optimum position for GSK.
Candidate Profile
• Minimum 4-5 years of relevant experience
• Broad understanding of the pharmaceutical industry, drug development environment, and R&D processes and objectives.
• Global/ EMAP Regulatory submission experience - Knowledge of regulatory agency guidelines
• Excellent organisational skills, attention to detail and commitment to deliver high quality output, even under pressures sometimes demanded by regulatory deadlines
• Excellent written and verbal communication skills and ability to present information in a clear and concise manner
• Ability to interpret and advise on guidelines and requirements on a global basis, reflecting recent GSK experience
• Ability to build effective working relationships and work in a matrix environment effectively
• Ability to think flexibly in order to meet constantly shifting priorities and timelines.
Additional Information
Location :  Worli Mumbai, India
Qualification : Bachelor's degree
Req ID : 253256
Industry Type : Pharma / Healthcare / Clinical research
End Date : 20th June, 2020
See All   B.Pharm Alerts   M.Pharm Alerts    Ph.D Alerts   Bangalore Alerts
See All   Other Jobs  in our Database