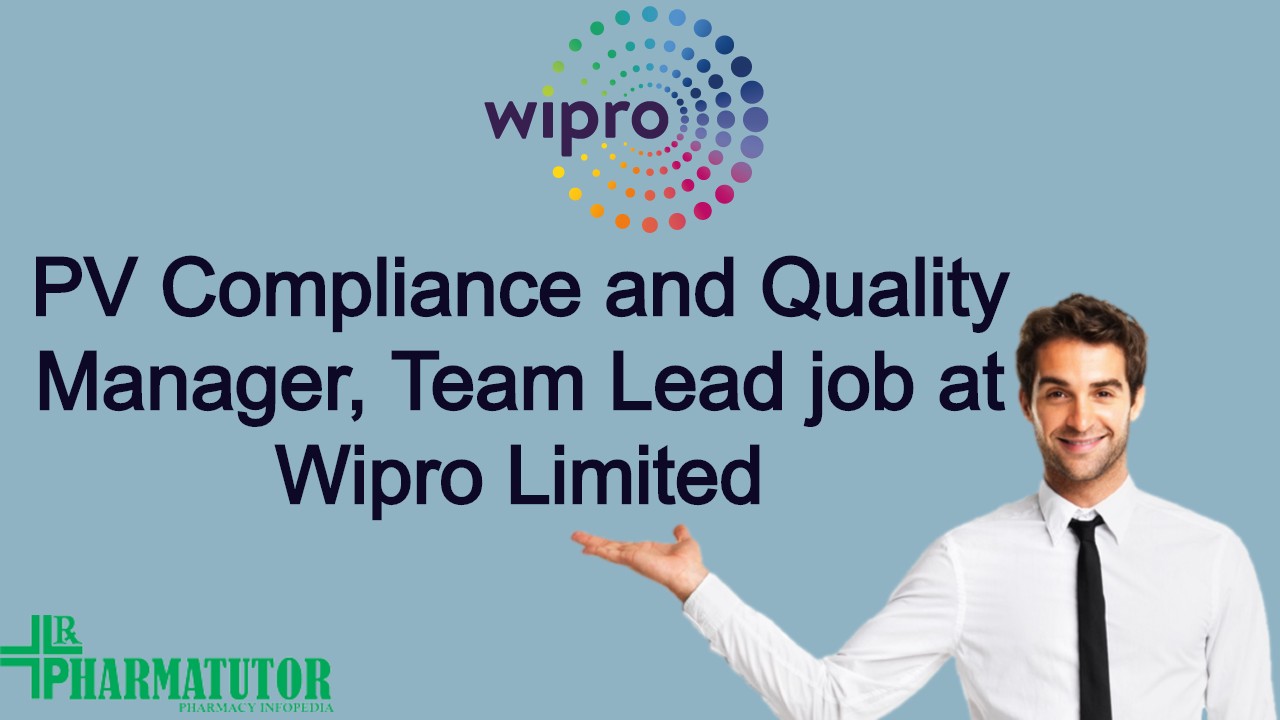 At Wipro, the safety, health and wellbeing of our employees is of paramount importance and over the past several weeks we have taken a series of preventive measures to protect our employees from the Coronavirus outbreak. Given the evolving situation, we have advised our employees to work from home wherever feasible and if their role allows them to do so. Wipro offices will remain open. Our global Environment, Health & Safety (EHS) and crisis management teams will continue to assess the situation, review these measures after a week and decide the future course of action.
PV Compliance and Quality Manager
Min. exp of 5 years at least in pharmacovigilance audit, compliance and QA  (only Pharma & Life Science Graduate & PG can apply)
Team Lead (Regulatory Operations, IM&S)
Minimum of 3 years exp. in Pharmaceutical Regulatory Operations and awareness in Regulatory Guideline, Regulatory Submission, Regulatory Information Management & Systems Technical Services team.
Interested please share your CV with the POSITION in SUBJECT LINE at aniket.das2@wipro.com
See All  B.Pharm Alerts   M.Pharm Alerts    Ph.D Alerts
See All   Other Jobs  in our Database