Work as Scientific & Medical Writer at Springer Nature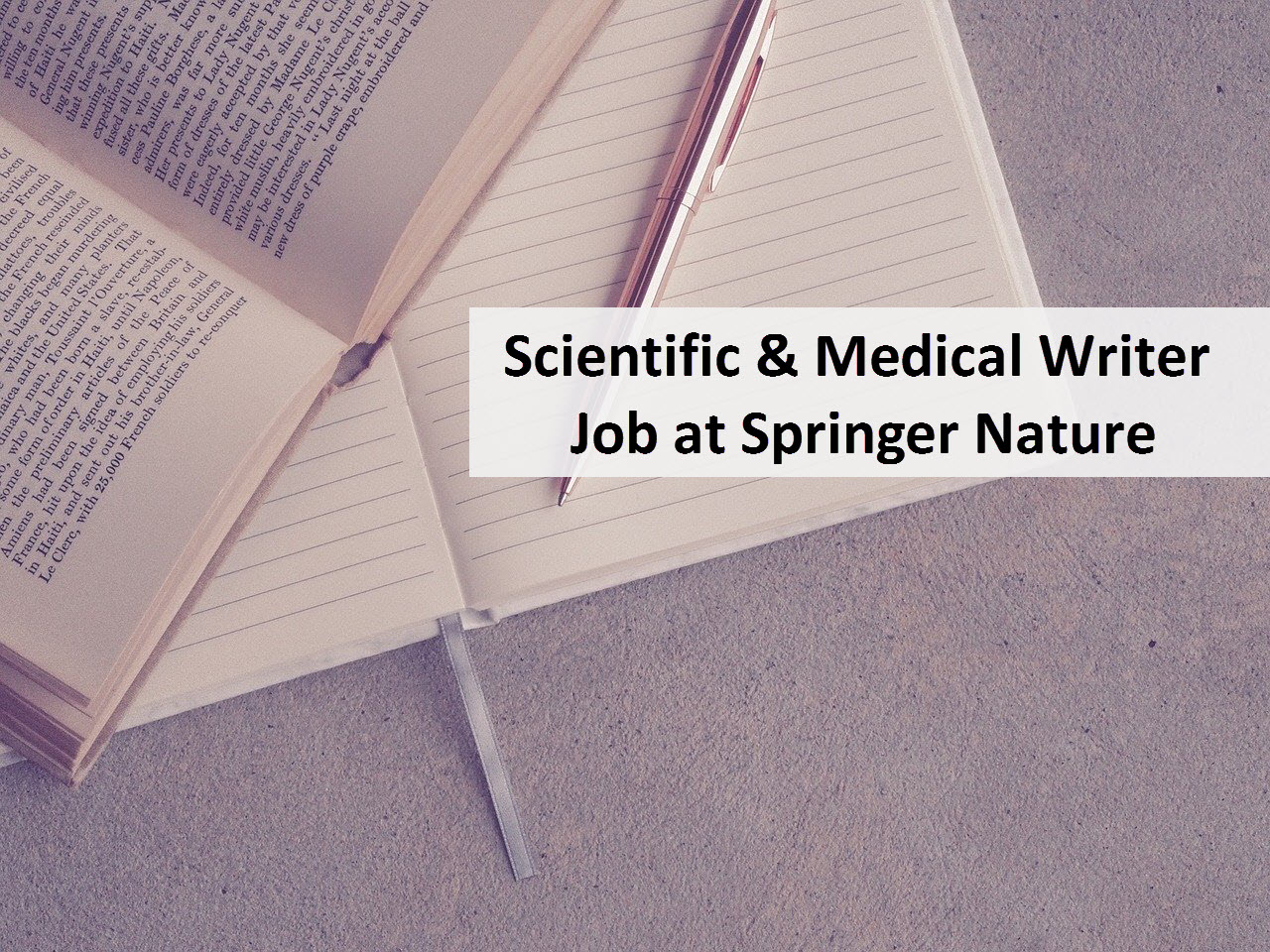 Springer Nature opens the doors to discovery for researchers, educators, clinicians and other professionals. Every day, around the globe, our imprints, books, journals, platforms and technology solutions reach millions of people. For over 175 years our brands and imprints have been a trusted source of knowledge to these communities and today, more than ever, we see it as our responsibility to ensure that fundamental knowledge can be found, verified, understood and used by our communities – enabling them to improve outcomes, make progress, and benefit the generations that follow.
Post : Scientific & Medical Writer - Pharmacovigilance
About the Team:-
• Comprehensive and reliable worldwide resource for pharmacovigilance literature monitoring, Adis PV provides fast and easy access to published adverse drug reaction (ADR) case reports, drug safety studies and regulatory news covering all drugs and therapeutic areas, updated daily
• Monitoring and reviewing scientific literature as per the regulatory guidelines and internal procedures. Creating concise adverse reaction case reports and E2B (Electronic regulatory submissions) summaries.
• Assessing sources for signal detection, safety update reports development against known safety data.
Functional Competencies:-
• Sound knowledge of regulatory guidelines related to PV domain
• Narrative Writing
• MedDRA Coding
• Familiarity with pharmacological concepts
• Command on verbal and written communication skills.
Key Responsibilities:-
• Reviewing the published reports/biomedical literature to ascertain if they contain individual case reports and Non- individual case reports.
• Applying regulatory and internal guidance to determine if the article meets the definition of a valid case report and Non- individual case reports.
• Write accurate and concise summaries that capture the key elements from these published reports
• Ensure consistent coding of medical history, drugs, and adverse event terms
• Evaluation of Serious Adverse Event to ensure accurate processing from source documents with emphasis on quality and timeliness
Day at work :-  Review literature reports by applying regulatory and internal guidance/SOPs to determine if the article meets the case report & non-individual case report criteria. Create a concise medical summary, perform seriousness assessment and coding of adverse drug reaction.
Additional Information
Location : Pune
Industry Type : Pharma/ Healthcare/ Clinical research
Functional Area : Pharmacovigilance
Requisition ID : 30104
End Date : 30th June, 2020
See All   B.Pharm Alerts   M.Pharm Alerts    Ph.D Alerts  M.Sc Alerts
See All   Other Jobs  in our Database
Subscribe to Pharmatutor Job Alerts by Email