Vacancy for Scientific Assistant at Patanjali Pharma Pvt. Ltd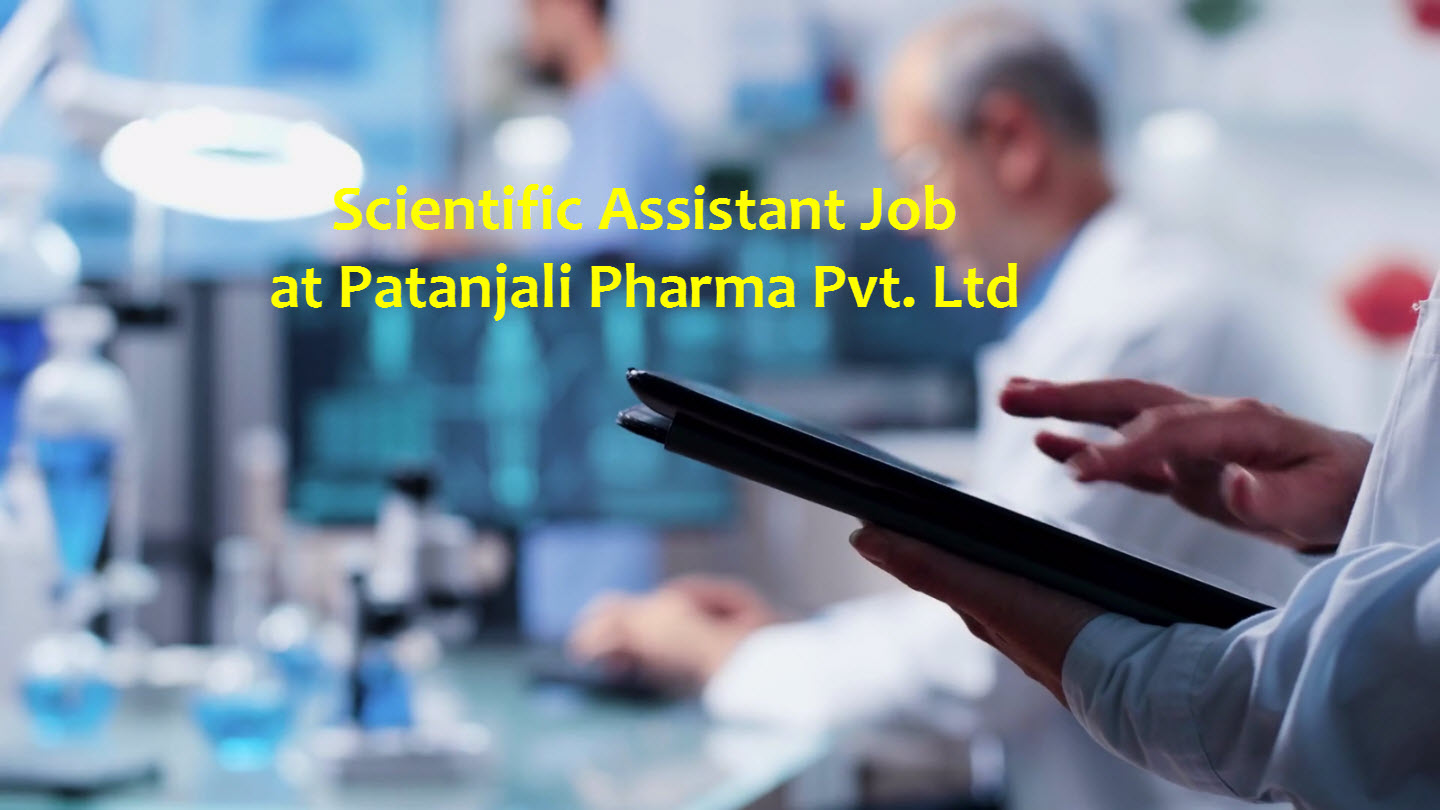 Patanjali Pharma Pvt. Ltd. is a Startup which has been incubated with SINE (Society for Innovation & Entrepreneurship), IIT Bombay, Powai, Mumbai, India.  It has been working on major thrust areas like diagnostics and therapeutics for COVID-19, Drug Resistant Tuberculosis, Malnutrition and other infectious disorders.
Post : Scientific Assistant (Full Time)
Job Description
For developing & and validation of immunodiagnsotics, lateral flow assays (immunochroma to graphic assays), ELISA OR Chemiluminescence immunoassays (CLIA)
Eligibility : The candidate should have completed M. Pharm (Biotechnology) /Msc (Biotechnology), M.Tech or B.Pharm / BSc.
Desirable Experience : Candidate should have good experience (1-2 years) in developing immune assays for developing rapid diagnostics for infectious diseases.  
Salary : 22,000 to 25,000 INR / Month (Consolidated- negotiable for extraordinary candidates)
Tenure : 06 Months (May be extended for next 06 months based on performance & availability of fund)
Location : Mumbai
Interested candidate can submit CV along with cover letter.  to   ppharmapvtltd@gmail.com
Last date of Application : 30 June, 2020
See All   Mumbai Alerts  B.Pharm Alerts    M.Pharm Alerts   M.Sc Alerts
See All   Other Jobs  in our Database
Subscribe to Pharmatutor Job Alerts by Email