Require Inventory Manager at Clearsynth | B.Pharm, M.Sc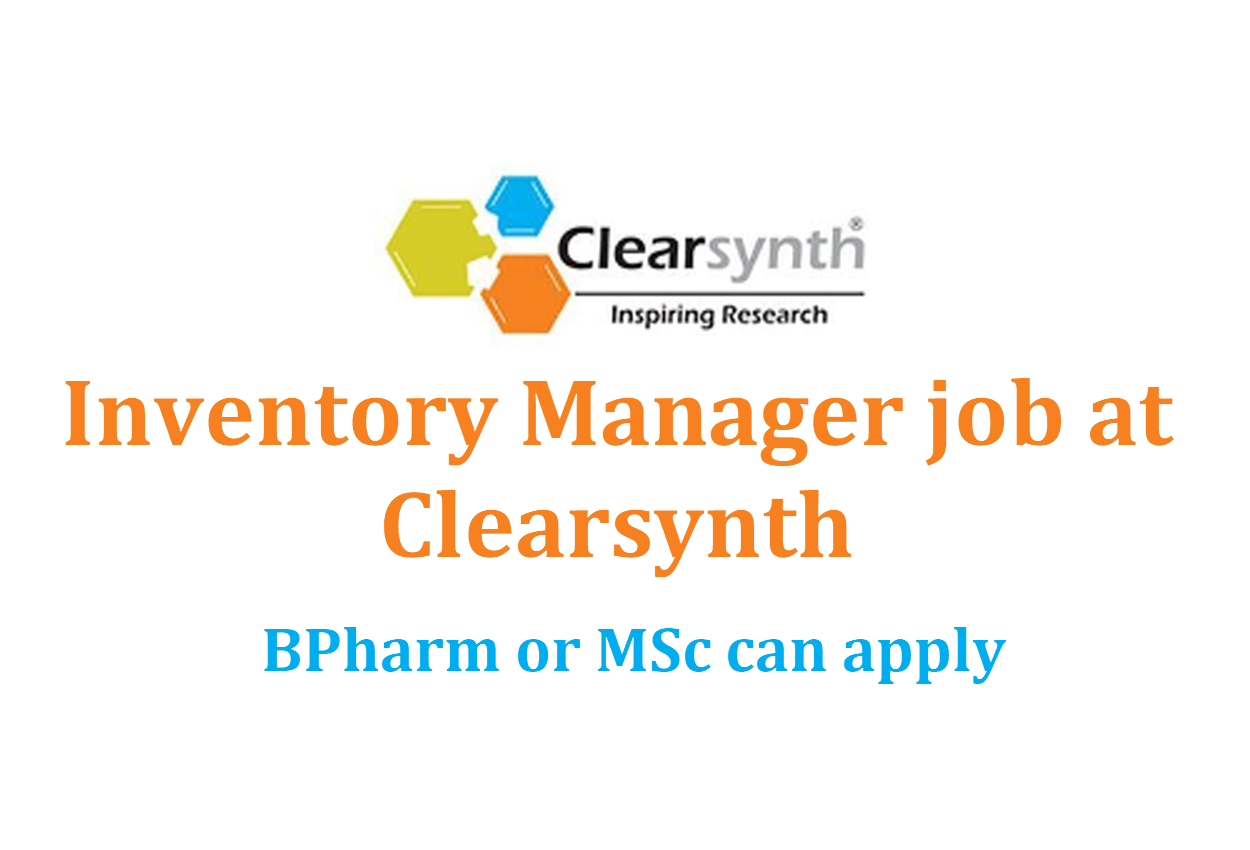 Clearsynth is a technology based, research driven enterprise with the World's Largest Inventory of Reference Standards & Research Chemicals. We aim to enable the research community in accelerated discovery via synthesis of complex and difficult to make compounds.
Post : Inventory Manager
Job Description
• Implement inventory tracking system to optimize inventory control procedures.
• Examine the levels of supplies and raw material to determine shortages.
• Document daily deliveries and shipments to update inventory.
• Prepare detailed reports on inventory operations, stock levels, and adjustments.
• Perform daily analysis to predict potential inventory problems.
• Order new supplies to avoid inefficiencies or excessive surplus.
• Document quantity, quality, type, weight, test result data, and value of materials or products to maintain shipping, receiving, and production records and files.
• Assess Stocking Levels and Reductions
• Inventory Location Assignments- use a barcode system
• Maintain Records Assign Team Duties
• Develop Inventory Audit Schedules
Education : B.Pharma/ M.sc/ B.sc, Diploma in packing materials and Inventory management.
Exp : 5 to 6 years with Inventory chemical Lab
Work Location : Andheri West, Mumbai
Send us your updated resume on hr@clearsynth.com
See All   B.Pharm Alerts   M.Pharm Alerts   M.Sc Alerts  Mumbai Alerts
See All   Other Jobs  in our Database
Subscribe to Pharmatutor Job Alerts by Email