Opportunity for Research Associate at Himalaya Drug Company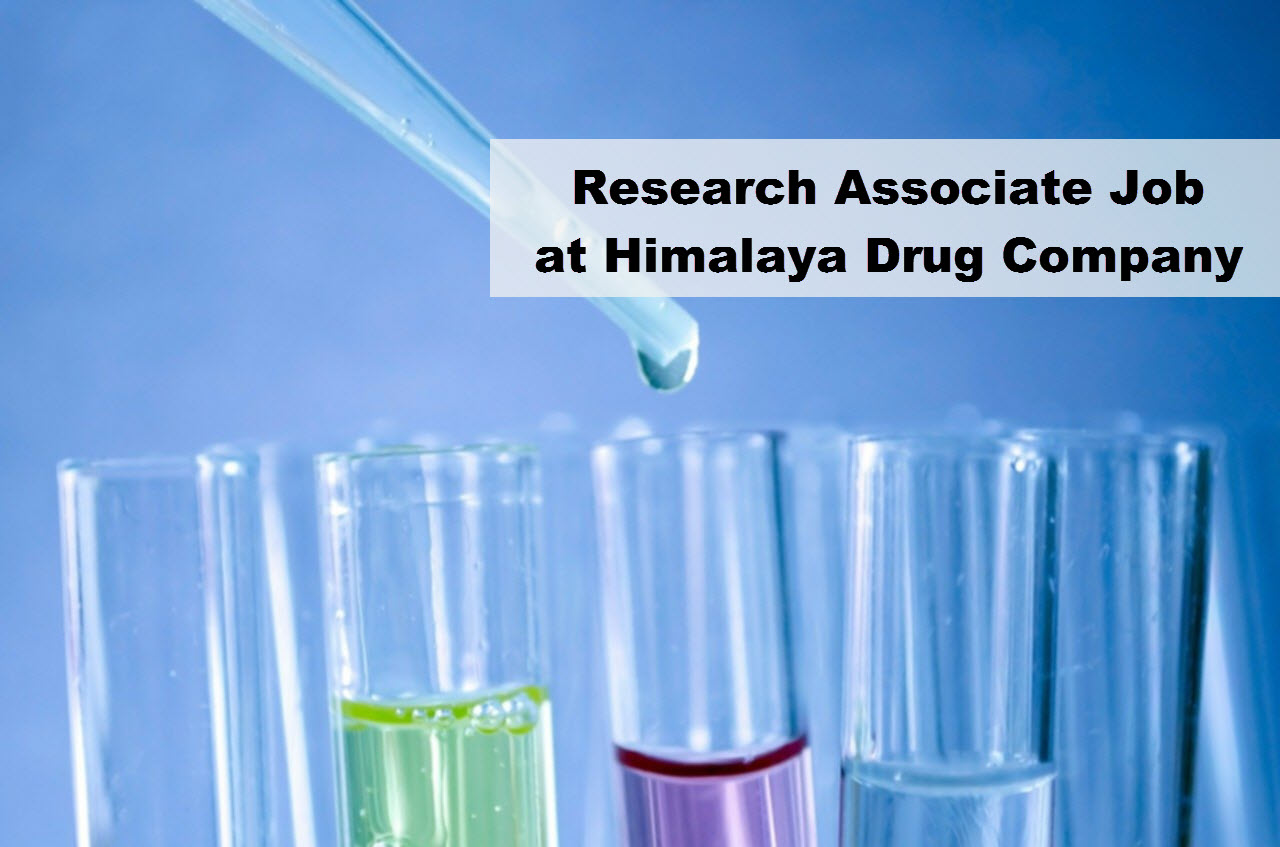 Every year, 300 million Himalaya products enter the homes of consumers around the world. With a range of over 300 healthcare and personal care products including brands like Liv.52, Cystone, and Bonnisan, we touch the lives of millions of customers worldwide, giving them products that help them lead healthier, enriched lives. Himalaya's story began way back in 1930. A curious young man riding through the forests of Burma saw restless elephants being fed the root of a plant, Rauwolfia serpentina, which helped pacify them.
Post : Research Associate – Formulation & Development Personal Care
Job Description
• Conduct research to develop new products, manufacturing procedures and specifications for new products.
• Prepare Documents for NPD, launch readiness, License application, QA and Technical Dept support for exiting & new products.
• Conduct specific experiments & sensory evaluation to conclude on assigned task.
• Co-ordination within internal & external stakeholders for specific requirements for product registration & expansion as per the Country requirement.
• Compilation & complete mapping of data & project activities & presentation of the same for management overview.
• Prepare SOP for relevant machines & equipment as per GLP& GMP.
• Monitor and maintain R&D laboratory.
• Handle Technical queries from QA & regulatory.
• Assist Technology transfer inter & intra department on product transfer from R&D to QA/Production & different Hubs.
• Raw Material & Finished Product storage & handling
• Troubleshooting for product improvisation.
• Can work on special project as required.
• Understanding of business priorities & criticalities driven by management.
• Team Spirit and Project Ownership in totality.
• Relevant knowledge of New Product Development with understanding of clinical trials, testing, documentation, licensing, regulatory.
• Ability to work independently and exercise creativity
• Good analytical and problem-solving skills
• Good communication and interpersonal skills
Candidate Profile
Master's Degree in Science or higher; ideally cosmetic background or related.
Experience in Soap & Personal Care New Product development, Scale-up from lab-pilot-Plant size batching.
Additional Information
Experience : 4 - 8 Years
Qualification : M.Sc
Location : Bengaluru
Industry Type : Pharma / Healthcare / Clinical research
Functional Area : Formulation & Development Personal Care
End Date : 10th July, 2020
See All   Himalaya Healthcare   Bangalore Alerts   M.Pharm Alerts   B.Sc Alerts
See All   Other Jobs in our Database
Subscribe to Pharmatutor Job Alerts by Email