Job for Senior Manager in Production Planning and Inventory Control at Strides Pharma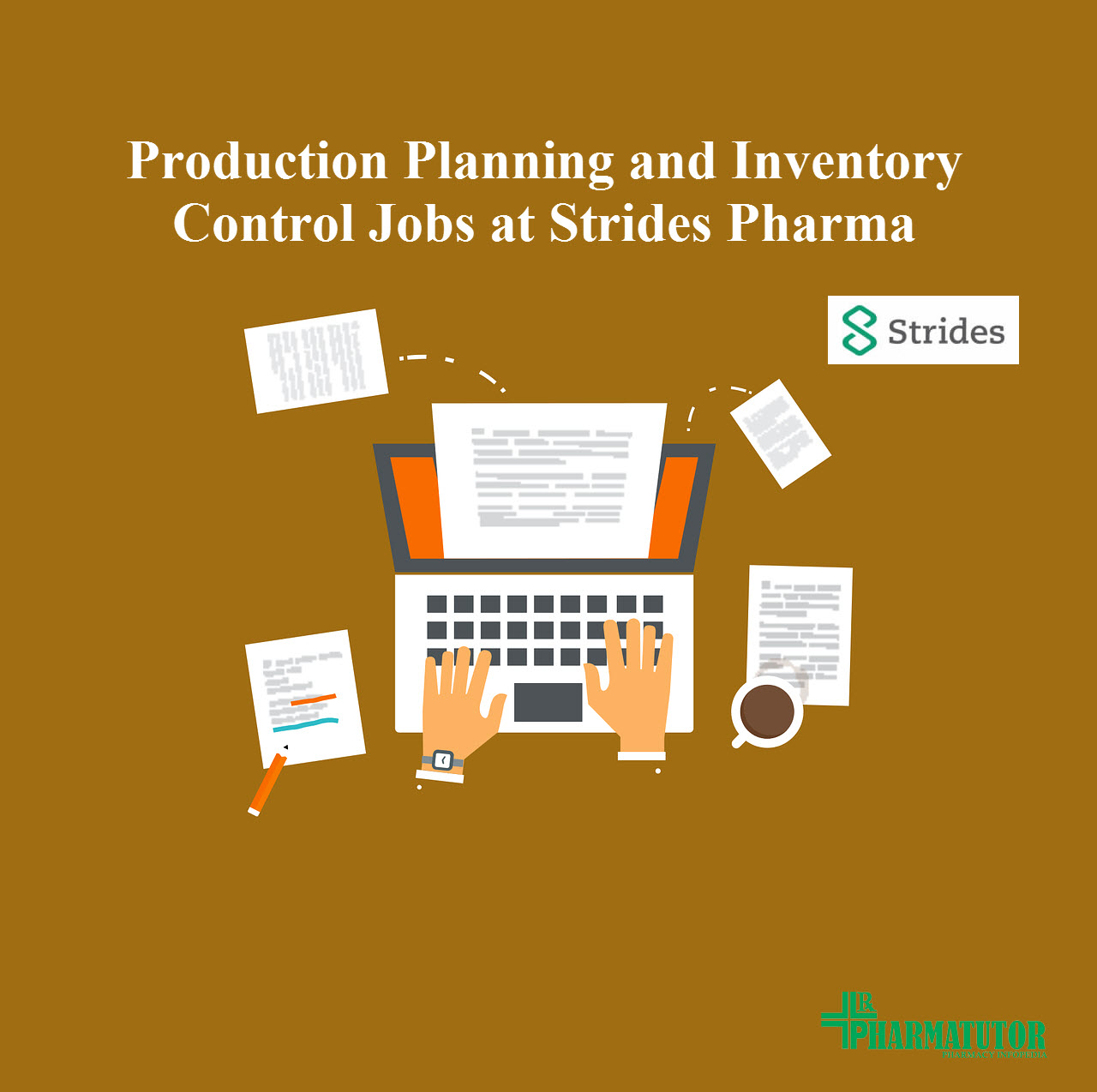 Strides Pharma Science Limited (Formerly Strides Shasun Limited) is a pharmaceutical company with a major focus on development and manufacture of IP-led niche finished dosage formulations. It is also among the world's largest manufacturers of soft gelatin capsules.
Post : Senior Manager – Production Planning and Inventory Control
Roles & Responsibilities :
1. Planning Process: Implementation of planning process taking into consideration Order Flow. Priorities', Trends, Capacity Scenario, Materials Profile, Documents Status, Maintenance Schedules, Tooling Scenario , Synchronization of Validation & TT Batch's. I-highlighting the bottlenecks and working out strategies to cover them.
2. Building Quality in Planning Process: Preparation of accurate weekly plans, reflecting priorities laid down in monthly plans, materials & logistics priorities; exhibit & 4 T Batches priorities; capacity utilisation . Committed to bringing order to work, a short response time to internal & external customers, decision making based old Hard data; using SAP ever increasingly.
3. Customer Satisfation And Delight : Monitoring of' customer delivery dates. Ownership of customer service. Right first time in all planning/scheduling activities. Accurate scheduling monitoring reflecting priorities and modem practices.
4. Monitoring: Monitoring of GTN & associated QA/QC Release, Monitoring Logistics requirements. RM/PM/FG volumes/values; DPR analysis & Productivity monitoring. Design & Implement structured MIS covering aspects as SO Delivery compliance, Backlog, f G/RM/PM/WIP Levels, Capacities utilization, etc. Deploying SAP to hilt for this purpose/ additional software if required.
Additional Information
Experience : 14-18 years in PPIC of OSD
Qualification : M.Pharm/ B.Pharm
Location : Jigini, Bangalore
Industry Type : Pharma/ Healthcare/ Clinical research
Functional Area : Production Planning and Inventory Control
End Date : 10th July, 2020
Interested share your updated profile quickly to "susmitha.k@arcolab.com" mentioning your CURRENT CTC, EXPECTED CTC and NOTICE PERIOD.
See All   M.Pharm Alerts   B.Sc Alerts   B.Pharm Alerts   Hyderabad Alerts
See All   Other Jobs in our Database
Subscribe to Pharmatutor Job Alerts by Email