Quality Control Department Job at Kusum Healthcare Pvt. Ltd | M.Pharm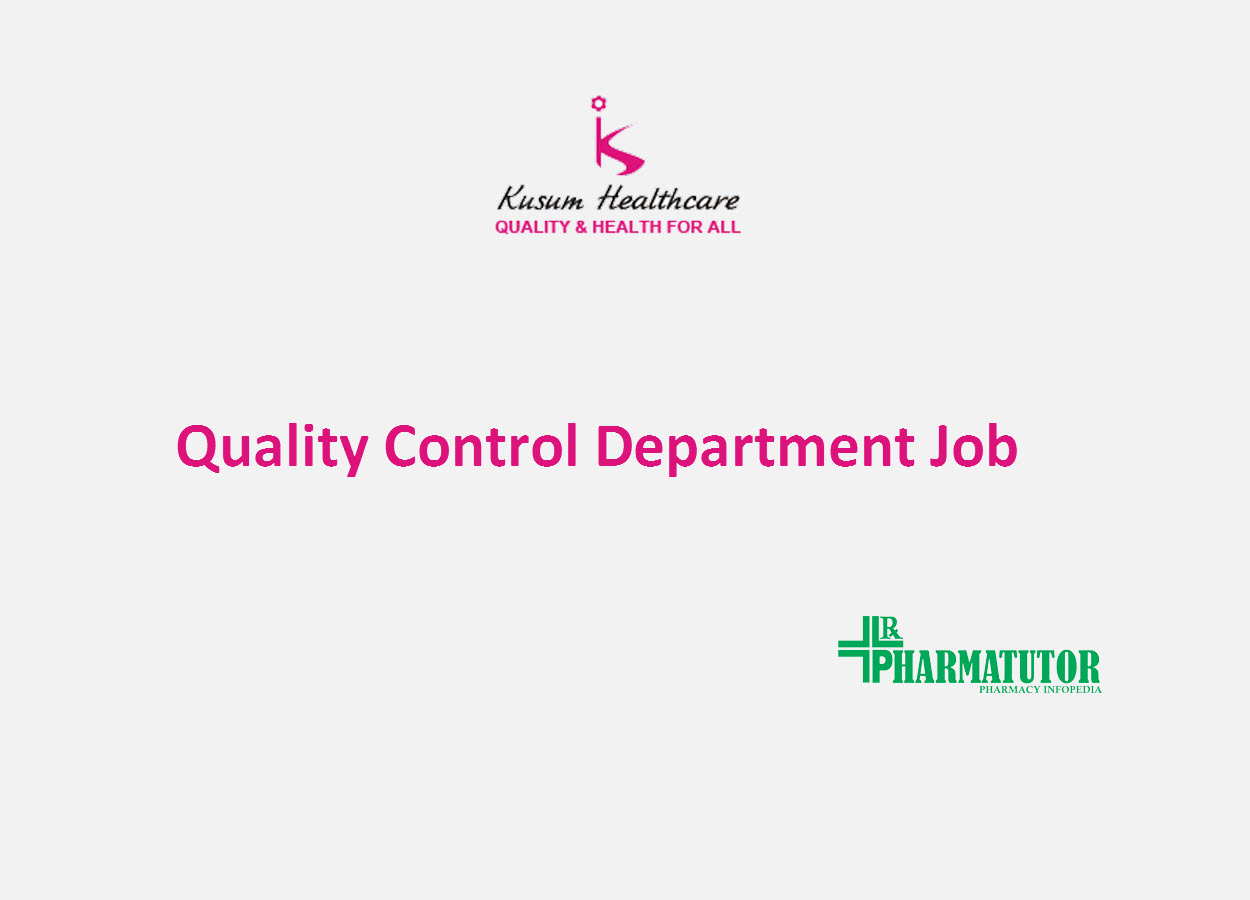 Kusum Healthcare Pvt. Ltd. is a part of the Kusum group of companies which is a fully integrated, young pharmaceutical group having three manufacturing units; Kusum Healthcare at Bhiwadi Rajasthan, Kusum Healthcare at Indore, Madhya Pradesh in India and Kusum Pharm at Sumy Ukraine. All these manufacturing units are WHO GMP certified and PIC/s compliant.
Post : Quality Control Department
Job Description
• Validation and review of security challenges of software.
• Ensuring of desktop polices implementation and review.
• Maintain data organization in lab solution software and other QC Software.
• Responsible for installation, operation & performance qualification of Computerized System.
• Maintain data file naming procedure in software.
• Review of chromatographic data, all analytical reports and instrument calibration / verification data of non-routine section.
• Responsible for provide technical support and analytical training to Quality Control personnel.
• Review of draft IOP, EOP, SOP received for review.
• Following are the responsibilities related to Training.
• Review of section training report.
• Review of certification on instrument / Equipment / Technique.
• Conducting training as per schedule.
• Review of questionnaires on technical training.
• Responsible for training the new entrants joining the section w.r.t. the system & procedure.
• Responsible for initiation & completion of chromatographic errors log.
• Responsible for maintained of chromatographic log & filled.
• Responsible for compilation of statistical data & monthly report of section.
• Communication with the service Engineer for report definition file.
• Ensuring that the backup / restoration activities are performed as per the procedure.
Qualification : M.Pharm, B.E, B.Tech
Experience : 3-5 years
Interested Candidates can share their cv with current CTC and expected CTC at vivek.mishra@kusum.com
See All   B.Pharm Alerts   M.Pharm Alerts   M.Sc Alerts  MP Alerts
See All   Other Jobs  in our Database
Subscribe to Pharmatutor Job Alerts by Email