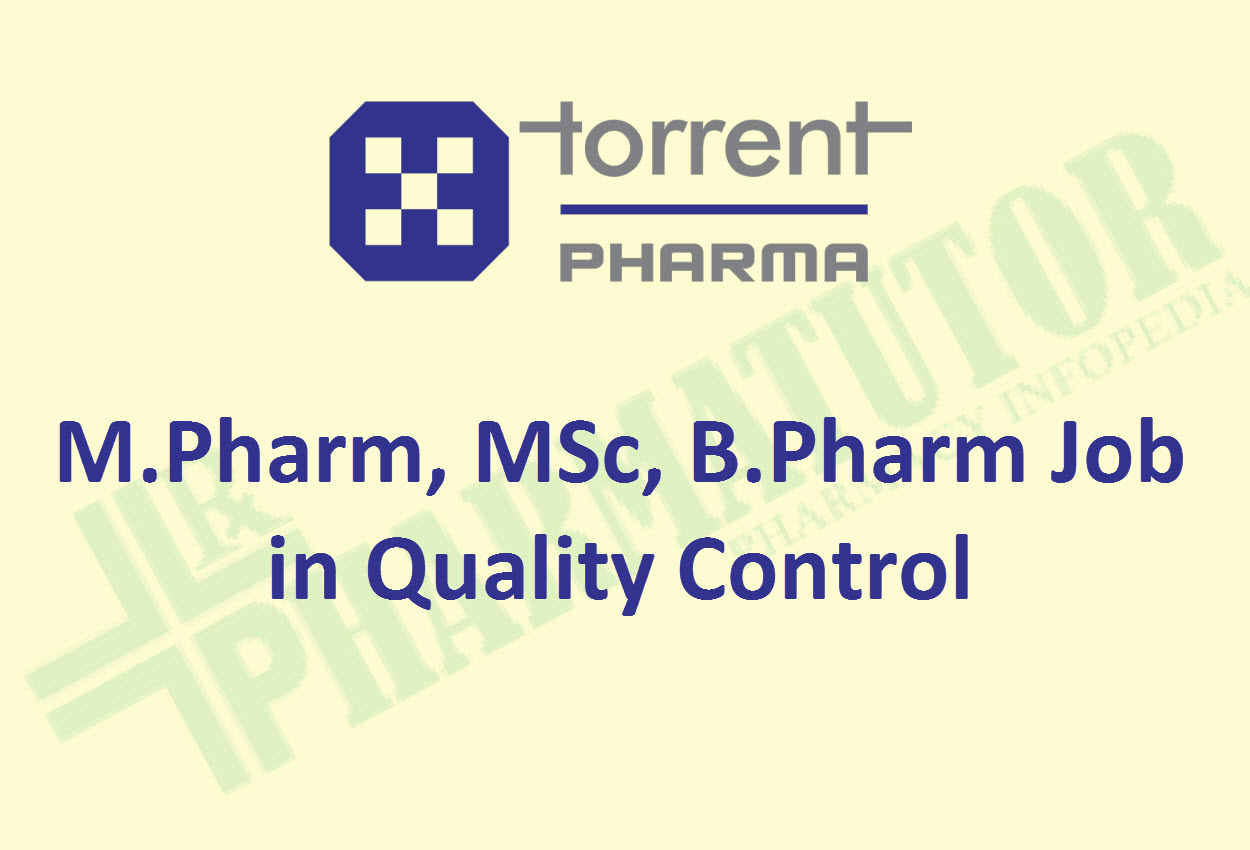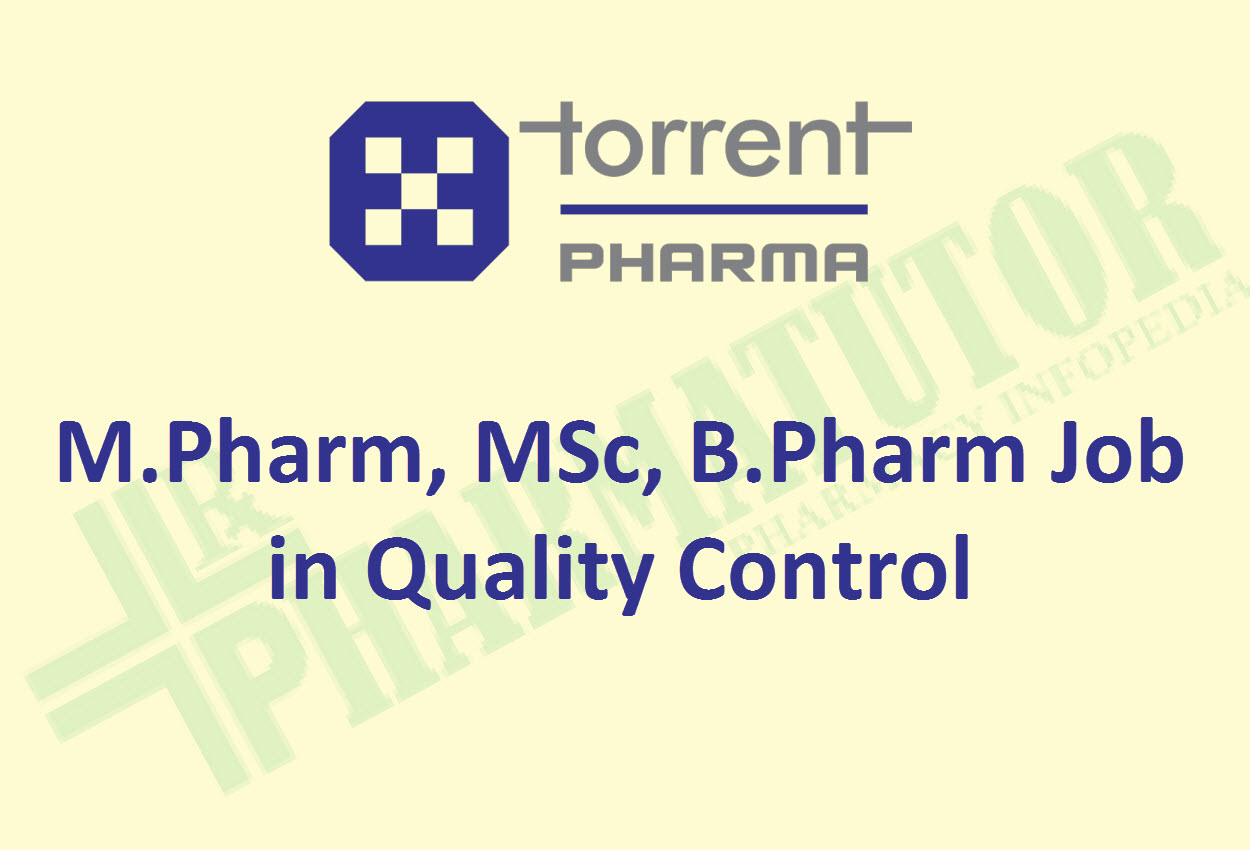 Torrent Pharma, the flagship company of Torrent Group, is ranked amongst the top pharma companies of India. It is a dominant player in the therapeutic areas of cardiovascular (CV) and central nervous system (CNS) and has achieved significant presence in gastro-lntestina, diabetology, anti-infective and pain management segments. Torrent Pharma has a strong international presence spanning over 70 countries with over 1200 product registrations.
Technical Assistant / Executive
Section :  HPLC, GC & GLP
Experience : 2 to 6 Years
Qualification : BSc./B.Pharm/M.Sc./M.Pharm.
Skill Set:
- Hands on experience on HPLC & GC
- Analysis / Testing on HPLC & GC of Raw Materials, Packing, Materials, Finished Products, In-Process
- Depth understanding of GLP
- Operation and Calibration of Instruments such as Dissolution, Balance HPLC, GC, A AS, 1C, ICP-MS, LC-MS and UPLC.
Technical Assistant / Executive
Section :  Microbiology
Experience : 2 to 8 Years
Qualification :  BSc. / MSc. (Micro)
Skill Set:
- Hands on experience in Water Analysis/ Testing, MLT, BET, LBPC, Sterility Testing, Culture Management, Environment Monitoring, Media Preparation, Autoclaving.
Job Location : INDRAD (AHMEDABAD) PLANT
Candidates may apply on shwetabhatt@torrentpharma.com on or before 21st Dec 2020 with subject line "APPLICATION FOR QC". Shortlisted candidates will receive a call from HR for scheduling their interview VIRTUAL/TELEPHONIC INTERVIEW SCHEDULE: 28th TO 30th DEC' 2020.
Regulatory Exposure Of USFDA, MHRM, TGA, MCC & ANVISA will be preferred.
See All   Ahmedabad Alerts   B.Pharm Alerts   M.Pharm Alerts   M.Sc Alerts
See All   Other Jobs  in our Database