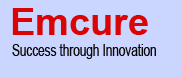 Emcure are fortunate to have a very passionate and talented team. Emcure is committed to emerge as the most preferred employer. We have conducted several training programs and also taken policy decisions towards creating a better work life balance for our people. One of our strengths has been our decentralized approach to managing the business, which is a tremendous magnet for talent – this approach gives people room to grow and room to explore new ideas, thus developing their own skills and careers. We are committed to nurturing our team and providing opportunities for their growth and development.
Post: Quality Assurance -  Officer/Executive
Job Description:
Preparation of Stability Protocol Preparation of SOP's Preparation of Approved Vendor List Issuance of all documents like protocols, SOP, Formats, Log books, etc Packaging material review
Special Requirements    - Exposure to regulatory audits like USFDA, MHRA, ANVISA, TGA in a Sterile environment is a must.
Candidate Profile:
- Communication and presentation
- Strong Analytical and Problem Solving
- Interpersonal skills
- Initiative taking and Assertiveness
- Commitment to team working, transparency, and open communication with colleagues.
- Willingness to act as a 'self-starter' and to contribute new ideas to fellow Team members.
- Willing to take diverse roles as may be desired in day to day working
Additional Information:
Experience: 5-7 years
Location: Pune
Education: B.Pharm/M.Sc
Industry Type: Pharma/ Biotech/Clinical Research
Functional Area: QA
End Date: 16th Sept., 2016
Apply/Send resume at, resume@emcure.co.in
See All   EMCURE Jobs   B.Pharm Alerts   B.Sc Alerts   Pune Alerts
See All   Other Jobs in our Database