Job for Science and Innovation Officer at British High Commission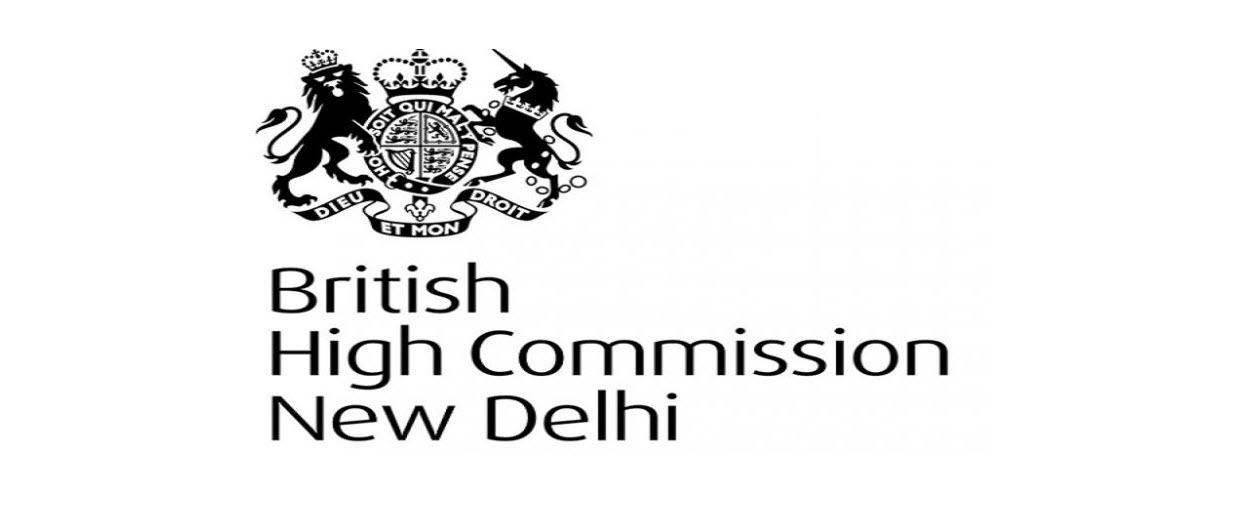 The British Government is an inclusive and diversity-friendly employer.  We value difference, promote equality and challenge discrimination, enhancing our organisational capability. We welcome and encourage applications from people of all backgrounds. We do not discriminate on the basis of disability, race, colour, ethnicity, gender, religion, sexual orientation, age, veteran status or other category protected by law. We promote family-friendly flexible working opportunities, where operational and security needs allow.
Post : Science and Innovation Officer: Health and Life-Sciences/ Data - C4, New Delhi & Mumbai
"Note : All applicants are required to mandatorily fill the complete online application form including the employment and educational details, motivational segment and competency questions. We will be thoroughly reviewing the application forms only for all the required details. Forms that are incomplete in any respect will not be considered while shortlisting for the next stage.''
Job Description 
Looking for a talented person to join our dynamic and inclusive team in a stretching role that will feature a blend of diplomacy, policy, strategy and communications focussed work related to science and innovation. The successful candidate will have the chance to travel domestically and internationally. You'll be building and managing relationships with influencers and decision makers across a range of science and innovation related international organisations, Government Departments and academic institutions across the world, to help deliver the UK Government's science, innovation and foreign policy priorities in the arena of health, life sciences and data. 
You'll be part of an exciting global community of science diplomats: The UK Government's Science and Innovation (SIN) network comprises of over 100 officers around the globe in 40 different locations. The SIN India team is one of the largest of its kind; and aims to build a UK-India science and innovation partnership that is internationally recognised as an unparalleled force for global good.
The succesful candidate will help develop an future facing science and innovation partnership between the UK and India, which generates tangible global healothcare solutions.
Roles and responsibilities :
We are looking for candidates with strong communication skills and a track record of delivery in the diplomatic, international and / or programme management context. If you thrive in a fast paced working environment with a very diverse range of stakeholders, we would welcome your application.
As part of the SIN team, you'll work to create a living bridge between science and innovation policy makers, doers and thinkers in the UK and India. You'll develop and manage relationships with key officials in Central and regional Governments, and horizon scan for the latest exciting developments in both countries. You'll also develop campaigns to tell interesting stories about the scientists and innovators you connect, and the positive impact this brings.
You will join a team of 13 talented and enthusiastic people to deliver a portfolio centered around four main workstreams:
1. Project Management: Leading a range of data, health and life-sciences focussed initiatives which bring the finest scientists and innovators in both countries together for pioneering collaborations.
2. Horizon Scanning: Sharing insights with our key stakeholders on that "next big thing" in key data driven sectors and regions across the UK and India; to nurture new ideas and partnerships.
3. Communications: Developing communications strategies and campaigns to promote the vibrant, creative and ambitious UK-India science and innovation partnership to a wide range of target audiences;
4. Visits and Events: Curating events with a range of high level, diverse thought leaders and influencers to promote and celebrate how scientists and innovators in India and the UK are tackling global healthcare challenges.
There is real opportunity in this role to boost the UK and India's science and innovation partnerships on the global stage and to work with a wide range of international and domestic partners across Government and industry. We are a supportive, diverse and flexible team, with an exciting and evolving programme of work, so there will be opportunities to get involved in / lead on additional work in the wider team related to other sectors and / or activities.
Resources managed (staff and expenditure) : Approximately £10-15,000 project related budget.
Candidate Profile
- At least 2 years' experience of high level international stakeholder engagement – preferably in healthcare, life-sciences or data related spheres;
- Track record of delivering projects with multiple stakeholders in an international setting, to time and quality.
- Science/ innovation related education/ qualifications;
- Events management experience;
- Track record of science communication; preferably in the international context;
- Work experience/ qualifications related to healthcare, life-sciences or data related matters;
- Experience working with Embassies or international organisations;
- Management of small teams.
Grade : C4 (L)
Location (City) : Mumbai, New Delhi
Starting monthly salary (INR) : INR 102,429 plus 12% provident fund and 6% superannuation fund per month.
Additional information
To Apply :
Please note applications without (a) and (b) will not be considered.
a) Complete the Online Job Application Form.
b) Complete the motivation segment in the Online Application Form and the competency questions.
Internal candidates applying for this position need to upload their appraisal forms for the previous 2 years (if applicable). They should also inform their current line managers, and check for the eligibility clause if on probation, else the applications will not be considered.
We will accept only online applications by ­­"12th April 2020" midnight.
• Applicants who do not have the required qualification & experience should kindly abstain from applying, as their applications will not be considered.
• Only shortlisted candidates will be contacted and no telephone enquires will be dealt with.
• The appointment will be subject to Police Verification and other checks including references, educational and professional.
''Please note that all the applicants will be required to strictly adhere to the security guidelines for British High Commission.''
Last date : 12th April 2020.
See All   Ph.D Alerts   M.Pharm Alerts   B.Pharm Alerts   MBA Alerts
See All   Other Jobs in our Database
Subscribe to Pharmatutor Job Alerts by Email