Webinar on Telemedicine: The Covid-19 Pandemic Impact & Roadmap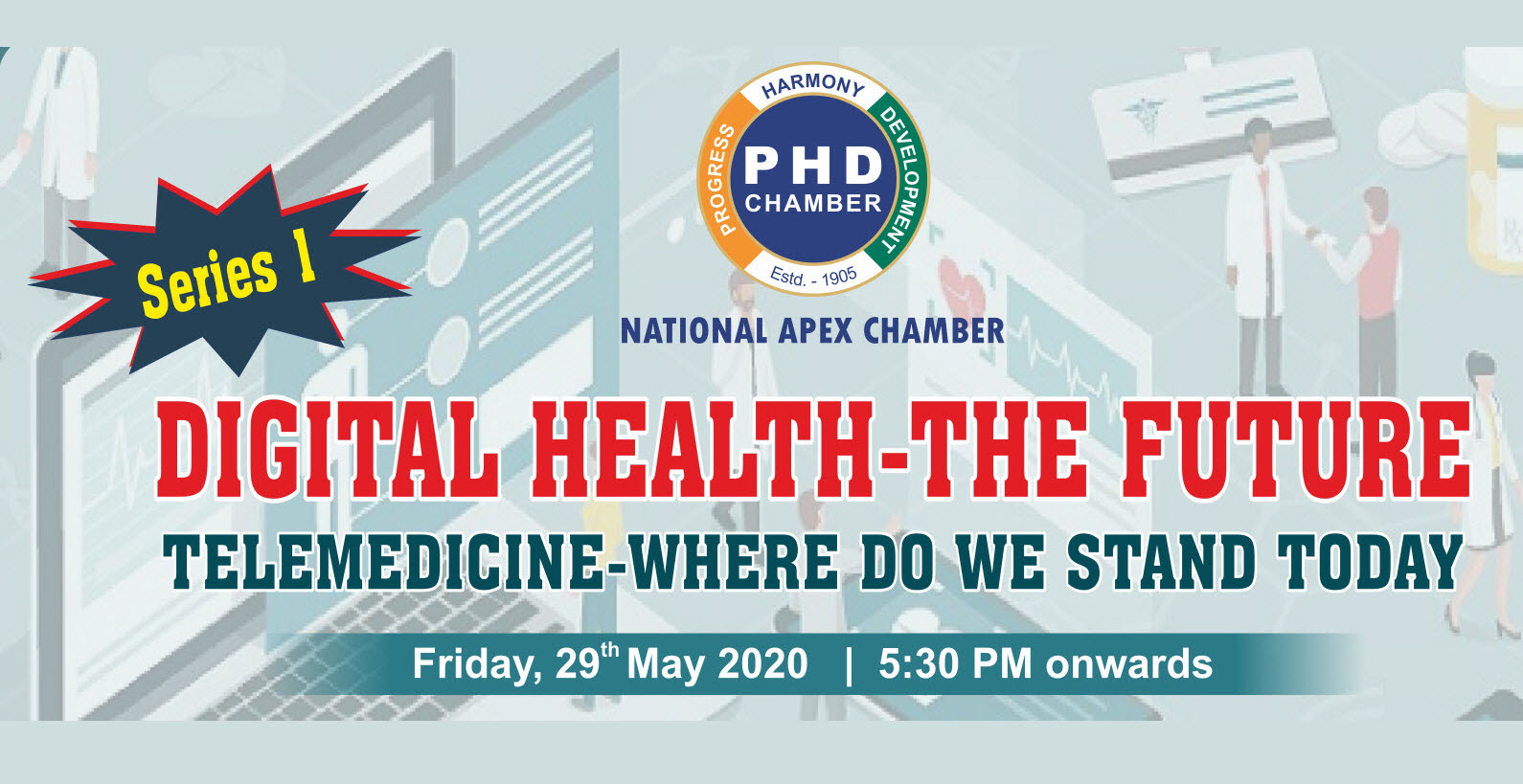 PHD Chamber of Commerce and Industry, established in 1905, is a proactive National Apex Chamber working at the grass-root level and with strong national and international linkages.The Chamber acts as a catalyst in the promotion of industry, trade and entrepreneurship. PHD Chamber, through its research-based policy advocacy role, positively impacts the economic growth and development of the nation.PHD Chamber is more than an organisation of the business community, as it lives by the chosen motto In Communitys Life & Part of It and contributes significantly to socio-economic development and capacity building in several fields.
The Covid 19 pandemic and its associated strain on the healthcare system is happening at a time of technological optimism and promise, in part through the digitalization of health data. Pharmaceuticals, Medical Devices & Healthcare delivery sectors see the COVID-19 crisis as a growing need to become "better, faster, more agile" by embracing Digital Health innovations. Companies working in areas like telehealthcare, AI / natural language processing of COVID-19 literature, and electronic health record sharing are key during the outbreak.
Considering the above, PHD Chamber of Commerce & Industry, Health Committee, is organizing an interactive Video conference series on " Digital Health: The Future- Series 1: Telemedicine: The Covid-19 Pandemic Impact and Roadmap "
With no guarantees that we will not be faced with another Pandemic in times to come or even the fact that this Pandemic is yet not 'Over' Digital Health is poised to take the next level of Healthcare Delivery to a New Normal.
Date : 29th May 2020, Friday
Time : 05:30 PM - 7:00 PM
Please send your queries & questions in advance to Dr. Ravi Rathod @ Mob: +91-9687628262 / Email: ravi.rathod@phdcci.in / Mr. Amit patwal @ +91-98115 54825 / Email:amit.patwal@phdcci.in
FIND MORE CONFERENCES AT PHARMATUTOR
Subscribe to PharmaTutor News Alerts by Email