ALZHEIMER DISEASE AND CONTRIBUTION OF NANOTECHNOLOGY AND HERBALTRADITIONAL DRUGS IN THE TREATMENT OF ALZHEIMER DISEASE
4.    NANOTECHNOLOGICAL DIAGNOSIS OF ALZHEIMER'S DISEASE
* The recently growing application of nanotechnology in molecular detection of biomarkers is promising for very early diagnosis of Alzheimer's disease.
* This potential application of nanotechnology in molecular diagnosis is mainly based on the special physical (optical, electrical or magnetic), chemical and biological characteristics of certain multifunctional nanoparticles.
* From a practical point of view, one may perform a molecular detection process either inside the body (in vivo) or on the samples derived from the body (in vitro).
* Nanotechnology may help us to achieve early diagnosis of AD by providing us with a highly potent signal transduction approach.

FIG.7- DIFFERENT STAGES OF A MOLECULAR DIAGNOSTIC METHOD

·        Stage 1(shown in Blue) is Signaldetection at molecular scale. This stage determines the technical specificity of the moleculardiagnostic tool.
·        Stage 2 (shown in Green) is Signal transduction, through which the detected signalwill become recordable. For this purpose, the signal must change into a recordable form which couldappropriately be amplified. Diagnostic methods that are capable of making weak biological signalsrecordable are sensitive enough to detect those biomarkers.
·        Stage 3 (shown in Orange) is Signaldocumentation. In this stage, the transformed and amplified signal is recorded, visualized and measured. This stage determines the quantifiability of the diagnostic tool.

4.1.         Proposed In Vitro Nanodiagnostic Approaches

4.1.1. DNA-Nanoparticle Conjugates (Bio-Barcode Assay)
·        DNA-Nanoparticle conjugates are capable of the attomolar scale detection of protein biomarkers.
·        Through a technique known as bio-barcode assay, ultra-low concentrations of protein biomarkers may be detected, owing to carrier gold nanoparticles that match the specific antibody of the target biomarker with hundreds of DNA barcodes.
·        Therefore, a single molecule of biomarker may be traced by hundreds of DNA barcodes (a biological signal transformation), which could be additionally amplified by the polymerase chain reaction (PCR) technique.
·         Investigators of this project claimed a highly sensitive detection of amyloid β-derived diffusible ligand (ADDL) in cerebrospinal fluid (CSF) samples of AD patients through bio-barcode assay.
·        The reported results of this study show a significant difference between concentrations of ADDL in AD diagnosed subjects and in age matched healthy controls. This would prove a correlation between increased CSF concentrations of ADDL and affliction with AD.

4.1.2. Nanoparticle Surface Plasmon Resonance
·        Recently a method for the detection of molecular biomarkers was examined for AD biomarkers which is said to be ultra-sensitive and inexpensive.
·         It is called the localized surface plasmon resonance (LSPR) nanosensor and it is based on singular optical properties of triangular silver nanoparticles (AgNPs). In this method, any changes in the nanoparticle external environment lead to a change in the refractive index of the surrounding magnetic field.
·        This change subsequently changes the AgNPs' λ max that could be detectable via spectroscopy.

4.1.3. Scanning Tunneling Microscopy System
·        Another recent development is a molecular detection system which was proposed based on electrical detection using a scanning tunneling microscope (STM).
·        The settings of this technique included immobilization of specific antibody fragments on gold (Au) substrate and Au nanoparticles (AuNP). After addition of the sample solution to the substrate, the antibody nanoparticle conjugates were added.
·        The result was sandwich-type immune binding events that led to changes in tip-to–biosurface interval. These changes in the interval between the sample surface and the scanningtip of the STM affected the tunneling current (signal transformation).
·         The tunneling current profile was then analyzed based on the frequency of the pulse-like peaks, which occurred every time the scanning tip passed over AuNPs. As it was reported, through this technique, an ultra-high sensitive detection of Aβ became possible at concentrations as low as 10 fg/ml .

4.1.4. Two-Photon-Rayleigh Spectroscopy
Recently, two-photon-Rayleigh scattering signal of AuNPs was examined as a transformed signal ofan immunosensor for tau protein, one of AD biomarkers. In this study, conjugates of AuNP withanti-tau antibody was used to detect tau proteins in a sample solution.

4.2 Proposed In vivo Nanodiagnostic Approaches

4.2.1. Micro Magnetic Resonance Imaging (μMRI)
·        The usage of iron oxide nanoparticles as magnetic resonance imaging (MRI) contrast agents has been widely researched in the recent decades.
·        Two groups of investigators have reported the application of monocrystalline iron oxide nanoparticles (MION) and ultra-small superparamagnetic  iron oxide (USPIO) nanoparticles as MRI contrast agents for in vivo detection of amyloid peptide plaques in the brain of transgenic mouse model of AD.
·        In both of these studies Aβ was conjugated to the nanoparticle in order to detect amyloid plaques

4.2.2. Optical Imaging
·        Another recently growing approach for in vivo detection of molecular biomarkers is optical imaging through special near-infrared (NIR) fluorescent contrast agents.
·         The common requirements for a molecular diagnostic probe for AD include the ability to cross the BBB and specifically target an AD related biomarker (e.g. Aβ). In addition to those, fluorescent contrast agents should have an appropriate absorption and emission wavelength interval (600-800 nm) and a strong rigidification .
·         Rigidification refers to a phenomenon through which the fluorescent molecule undergoes a significant conformational restriction upon binding with a molecular target.
·        Such conformational restriction decreases the non-radiative decay rate (and therefore increases the quantum\ yield) by reducing the rotational and vibrational processes that couple the ground and excited state.
·        The practical result of this phenomenon is the substantial imaging contrast between bounded and unbounded fluorescent markers.

Nesterov et al. proposed a NIR Alzheimer's dye known as NIAD-4 with the chemical formula [[5'-(4-Hydroxyphenyl)[2,2'-bithiophen]-5-yl]methylene]-propanedinitrile, for in vivo molecular detection of Aβ.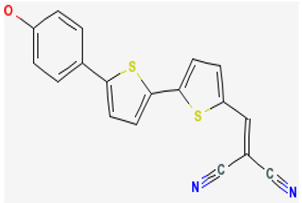 FIG.8-NIAD-4 [[5'-(4-Hydroxyphenyl)[2,2'-bithiophen]-5-yl]methylene]-propanedinitrile.

This molecule meets the above-mentioned requirements for a fluorescent molecular probe. Its specific structure and its rather low molecular weight make its rapid traverse through the BBB possible. The structure of NIAD-4 core, somehow resembling that of Thioflavin T (see Figure 9), which is a well-known amyloid fibril detection agent, makes a highly specific binding with Aβ aggregates feasible.

FIG.9-  Thioflavin T

TABLE.1. SUGGESTED IN VIVO AND IN VITRO NANOTECHNOLOGY METHODS FOR AD DIAGNOSIS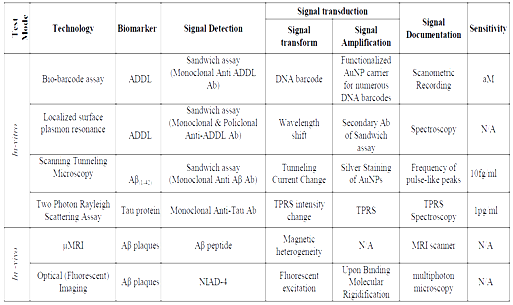 TABLE.2.MULTIFUNCTIONAL NANOPARTICLE SYSTEMS (MFNPS)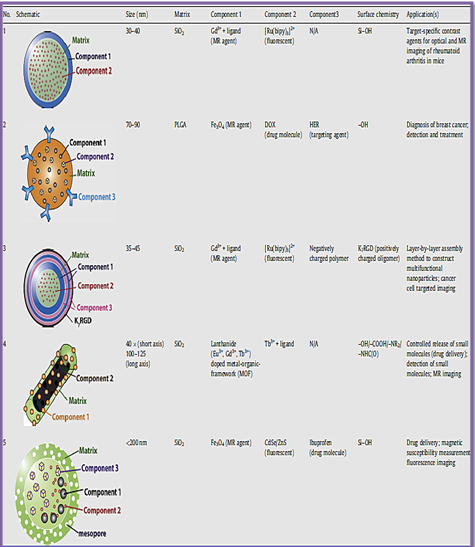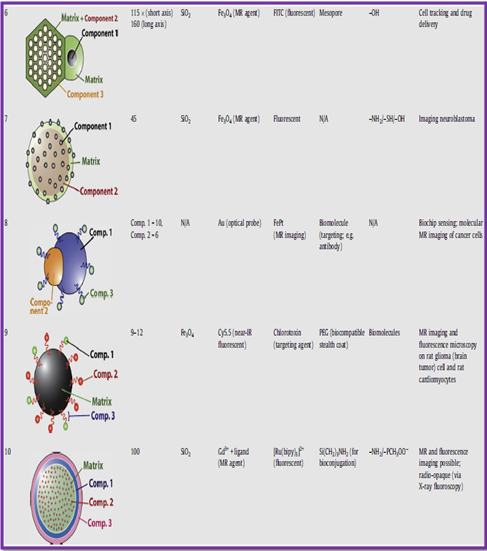 TABLE.3.NANOTECHNOLOGY NEUROPROTECTIVE AGENTS FOR TREATMENT OF AD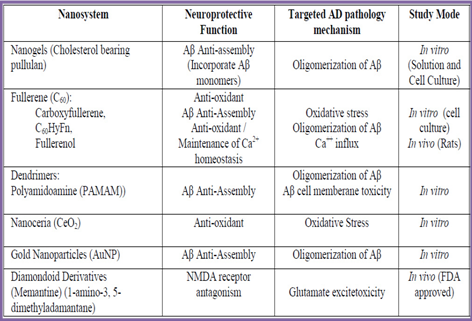 NOW YOU CAN ALSO PUBLISH YOUR ARTICLE ONLINE.
SUBMIT YOUR ARTICLE/PROJECT AT articles@pharmatutor.org
Subscribe to Pharmatutor Alerts by Email
FIND OUT MORE ARTICLES AT OUR DATABASE
Pages