You are herePharmacognosy
Pharmacognosy
---
Pt. Ravishankar Shukla University is Chhattisgarh's largest and oldest institution of higher education, founded in 1964, and named after the first chief minister of erstwhile Madhya Pradesh. The University has a sprawling campus in the western part of the capital of Chhattisgarh, Raipur. The campus of University is spread in 207 acres of land. There are Twenty-Nine teaching departments in the University. Out of which six departments buildings have been constructed recently. A variety of self financed courses have been initiated in some departments. The total number of employees is 700, who provide the administrative support at different levels.

To trace the history of Jadavpur University is to trace a part of India's freedom movement, at least from the Swadeshi Movement onwards. It was 1905 -1906. Bengal stood divided. The times were feverish.
The hegemony of the British establishment had to be challenged. Education had to play a new role in this changed scenario. It had to become a new form of resistance through which the emergent nationalist spirit could be propagated. With this in mind the National Council of Education (NCE) came into being.
NBRI is a premier plant based multidisciplinary, state-of-art national R&D Centre of CSIR undertaking research from classical taxonomy to cutting edge areas of modern biology-including both applied and basic research in the fields of biochemistry, bioinformatics, biotechnology, conservation biology, cytogenetics, environmental sciences, ethnopharmacology, floriculture, microbiology, molecular biology and genetic engineering, pharmacognosy, pharmacy, physiology, phytochemistry, plant biodiversity, plant breeding, taxonomy and tree biology, for the conservation and sustainable utilization of the non crop
The Central Council for Research in Homoeopathy (CCRH), New Delhi, an autonomous body of Department of AYUSH, Ministry of Health & Family Welfare, Govt. of India intends to engage the following categories of personnel. The persons selected will be liable for posting in its peripherals Institutes/Units located through out the country. The engagement will be purely on contract basis and selection will be made through Walk-in-Interview:
Post: Senior Research Fellow- Botany, Chemistry- 2 Posts

APPLICATION INVITED FOR CONTRACTUAL ENGAGEMENT OF FOLLOWING POSTS FOR STATE PHARMACOPOEIAL LABORATORY AND PHARMACY FOR INDIAN MEDICINE (SPLPIM), KALYANI, NADIA, FOR A PERIOD OF ONE YEAR.

Applications in the prescribed proform a given below are invited from the eligible candidates for contractual ongagomont to tho following posts at SPLPIM, Kalyani,Nadia.
Post: Deputy Manager, Scientific Officer, Machine Operator, Scientific Assistant (8- Posts)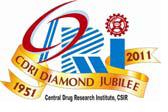 CSIR-Central Drug Research Institute, Lucknow is a premier R&D Institute under the aegis of the Council of Scientific and Industrial Research (CSIR), New Delhi which is an autonomous body under Department of Scientific and Industrial Research, Government of India.
Saraswathi Vidya Bhavan's College of Pharmacy is affiliated to the University of Mumbai and Approved by All India Council for Technical Education (AICTE). The College offering Bachelor of Pharmacy and Bachelor of Pharmacy course.
APPLICATIONS ARE INVITED FOR THE FOLLOWING FULL TIME POSTS FOR ACADEMIC YEAR 2012-13.
Post: Professor, Associate Professor, Assistant Professor

Punjabi University, Patiala, has kept up its spree of winning the highest "A" grade on a four-point scale amongst over 350 universities in the country. The status is awarded by the National Assessment and Accreditation Council (NAAC), which is an autonomous institution of the University Grants Commission, for a period of five years.
Baba Farid University of Health Sciences was established under an Act passed by the Legislature of the State of Punjab in July, 1998. The mission of the University is to create an intellectual, academic and physical environment, conducive to free flow of ideas and exchange of information between various faculties of the University and between this University and other Universities of Health Sciences in the country and abroad,thereby opening a window to the world for the health professionals, health planners, health managers, biomedical and social scientists and educators in health sciences of the country.