You are herePharmacognosy
Pharmacognosy
---
Late Dr. Kedar Nath Modi, the man behind Dr K.N.Modi Foundation, candled the light of professional and technical education in the year 1942 with Dr. K. N. Modi Science and Commerce College. The philosophy of Modi Enterprises has been to provide meaningful contribution in those areas that encompass the overall development of the country. For this reason, the Group has given priority and attention to "Education" at all levels that is one of the most important factors for general prosperity and progress. The Foundation has been established with a mission to be a nucleus of excellence in varied fields of education & social service, with positive attitude, commitment, dedication and the Foundation takes pride in promoting Indian Values and Culture.
Post: Faculty position
Shri Guru Ram Rai Institute of Technology & Science was established in 1994 at Dehradun by Shri Guru Ram Rai Education Mission with the financial support of its parent body - Darbar Shri Guru Ram Rai JI Maharaj, a 361 year old religious and philantropic organization.
The Mission has a track record of commendable service of over five decades in providing modern education at reasonably low cost. easily affordable by middle class segment of the society. As on date, it runs 120 educational institutions in North India - a Postgraduate College, Inter-mediate Colleges affiliated with Uttarakhand Board of Education and Examination and English Medium Public Schools on CBSE pattern. In the Postgraduate and Inter-mediate Colleges free education is provided to the students and the fee in Public Schools is reasonably low.
The Central Council for Research in Ayurvedic Sciences (CCRAS) is an autonomous body of the Department of AYUSH (Ayurveda, Yoga & Naturopathy, Unani, Siddha and Homeopathy), Ministry of Health & Family Welfare, Government of India.
Post: Senior Research Fellow
All progressive organizations are an outcome of the dreams, ideas and creativity of its leader(s). Shree Warana Vibhag Shikshan Mandal was established in 1964, by great visionary Late Hon'ble Shree V. A. alias Tatyasaheb Kore with endeavor of making education accessible to the deprived and deserving. Under the dynamic guidance of Hon'ble Shri. Vinayraoji Kore, Chairman, SWVSM; it presently caters primary to P.G. courses with well furnished hostels and staff quarters in a sprawling campus of 100 acres. Under the aegis of this society Tatyasaheb Kore College of Pharmacy was born in the year 2004.
Applications are invited from eligible candidates for the following posts:
Post: Professor, Associate Professor, Assistant Professor
Kota College of Pharmacy Kota, affiliated to Rajasthan University of Health Sciences. Jaipur is approved by All India Council of Technical Education, New Delhi, Pharmacy Council of India, New Delhi and Government of Rajasthan. Established in 2004, the college offers undergraduate course in Pharmaceutical Sciences and Post Graduate courses in Pharmaceutics and Pharmacology. KCP has strong research foundation with AICTE funded Research Projects, Entrepreneur Development Cell (EDC1 and DST Projects by Govt, of Rajasthan. Five batches of BPharm. and one batch of M.Pharm. have already passed from the college. The college provide most effective teaching learning environment using latest teaching aid and equipments. The college is approved centre for guiding research in the area of Pharmaceutical Science.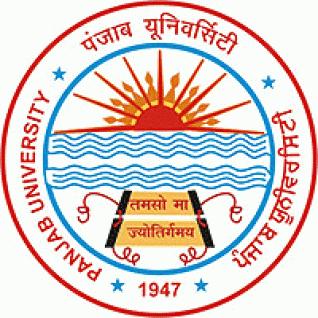 The University Institute of Pharmaceutical Sciences of the Panjab University is a premier institution of Pharmaceutical Education and Research in the country. The institute has covered a long and glorious journey of 76 years starting from Lahore in 1944 and finally settling to the present campus in Chandigarh at the foothills of Himachal. In its travelogue, the institute crossed multiple milestones and continue to head ahead towards the well-defined goals.
Shivaji University, established in 1962, is named after the Great Maratha Warrior and founder of the Maratha empire Chhatrapati Shivaji. It was inaugurated on 18th November, 1962 by Dr. Radhakrishnan, the then President of India. One of the major objectives behind foundation of this University was to cater to the regional needs of South Maharashtra. The jurisdiction of the University is spread over three districts viz. Kolhapur, Sangli and Satara with strength of about 2,00,000 students studying in 225 affiliated colleges and recognised institutes.
Brahmanand College of Pharmacy (BGI was established by Brahmanand Education & Charitable Trust, Bulandshahr,UP in 2009 at BSR- Khurja G.T. Road, Bulandshahr and since then it is solely devoted to the growth and development of pharmacy education. BGI emphasizes on the overall development of the students. It aims at not only producing good pharmacist but also good and worthy citizens of the society.
Commencing with a college of agriculture established in 1965 on a sprawling farm land of 400 hectares located on the historic road of Dandi March around 3 km from Navsari railway station and 8 km from the National Highway No. 8, the Navsari campus gained the status of a separate agricultural university with effect from May 1, 2004.

Walk In Interview for the post of Senior Research Fellow on purely temporary basis in the projects given as below.
Applications on prescribed forms are invited by the Director General, Central Council for Research in Unani Medicine, New Delhi for the under mentioned vacancies:-
Post: Research Officer, Assistant Editor, Assistant Research Officer, Investigator, Research Assistant