You are hereLife Sciences
Life Sciences
---
Eligible candidates are invited for Walk-in-Interview for filling up of the following contractual posts in the project entitled "A Phase II Open Label Randomized Clinical Trial to Evaluate the Anti Bacterial Activity, Safety, Tolerability and Pharmacokinetics of a Combination of PA-824, Moxifloxacin and Pyrazinamide, or PA-824 When Administered with the Category IV Regimen of RNTCP in Adult Males with Newly Diagnosed Multi-drug Resistant Pulmonary Tuberculosis" as per details given below:
Post: Junior Research Fellow (Clinical)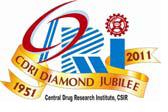 CSIR-Central Drug Research Institute, Lucknow is a premier R&D Institute under the aegis of Council of Scientific and Industrial Research (CSIR), New Delhi which is an autonomous body under Department of Scientific and Industrial Research, Government of India. The institute is engaged in the development of new drugs and diagnostics in various therapeutic areas like malaria, tuberculosis, filarial, leishmania, cancer, thrombosis, hypertension, dementia, diabetes, lipid disorders, gastric ulcer, osteoporosis, prostatic hyperplasia, etc.
Walk-in-interview for engagement of Project Staff under different Projects to be held on 18-09-2014 (For Position Code No. 001 to 009) and 19-09-2014 (For Position Code No. 010 to 016 ) as per the details given below:-
The Tata Memorial Hospital was initially commissioned by the Sir Dorabji Tata Trust on 28 February 1941 as a center with enduring value and a mission for concern for the Indian people.
In 1952 the Indian Cancer Research Centre was established as a pioneer research institute for basic research - later called the Cancer Research Institute (CRI). In 1957 the Ministry of Health took over the Tata Memorial Hospital. The transfer of the administrative control of the Tata Memorial Centre (Tata Memorial Hospital & Cancer Research Institute) to the Department of Atomic Energy in 1962 was the next major milestone. The Tata Memorial Hospital and Cancer Research Institute merged as the two arms of the Tata Memorial Centre (TMC) in 1966 as a classic example of private philanthropy augmented by Government support with a mandate for Service, Education & Research in Cancer.
Post: Research Fellow (Non- Medical)

Maharshi Dayanand University, ab initio established as Rohtak University, Rohtak, came into existence by an Act No. 25 of 1975 of the Haryana Legislative Assembly in 1976 with the objective to promote inter-disciplinary higher education and research in the fields of environmental, ecological and life sciences. It was rechristened as Maharshi Dayanand University in 1977 after the name of a great visionary and social reformer, Maharshi Dayanand. It had a unitary and residential character in its nascent stage, but became an affiliating University in November 1978. The University secured the recognition of University Grants Commission – the higher education regulatory body of India - for central Govt. grants in Feb. 1983.
Post: Junior Research Fellow/Senior Research Fellow/Research associate in CSIR funded research project
Institute of Genomics & Integrative Biology (IGIB) is a premier Institute of Council of Scientific and Industrial Research (CSIR), engaged in research of national importance in the areas of genomics, molecular medicine, bioinformatics, proteomics and environmental biotechnology.

CSIR-Institute of Genomics & Integrative Biology (IGIB), desires to engage qualified incumbents on purely temporary basis as detailed below:
Post: Senior Research Fellow, Project Fellow, Junior Research Fellow, Senior Project Fellow
The National Institute of Immunology (NII) is committed to advanced research addressing the basic mechanisms involved in body's defence to identify modalities for manipulation of the immune system to provide protection against diseases and understand mechanisms that can be used to target disease processes for intervention. The institute's research thrust areas under immunology and related disciplines cluster in four main themes, namely, infection and immunity, molecular design, gene regulation and reproduction and development, where cutting edge research in modern biology is being carried out.
Post: Lab Assistant (Project)
Abbott India Limited is a subsidiary of Abbott Laboratories, USA, a global, diversified health care company devoted to the discovery, development, manufacture and marketing of pharmaceutical, diagnostic, nutritional and hospital products. The company now employs approximately 70,000 people and markets its products in 130 countries worldwide.
Post: Brand Manager-14000007SC
CSIR - Institute of Microbial Technology, Sector-39/A, Chandigarh desires to engage Research Associate/Senior Project Fellows/ Project Fellows/ Project Assistant, Research Intern on purely temporary basis on contract under DBT/CSIR sponsored project at IMTECH. However, the number of positions may vary depending upon the requirement of the Institute. A General Panel will be operative for a maximum period of one year from the date of interview.
Post: Research Associate, Senior Project Fellow, Project Assistant, Project Fellow, Research Intern, Senior Research Fellow

Thomson Reuters is the leading source of intelligent information for the world's businesses and professionals, providing customers with competitive advantage. Intelligent information is a unique synthesis of human intelligence, industry expertise and innovative technology that provides decision-makers with the knowledge to act, enabling them to make better decisions faster. Through its more than 50,000 people across 93 countries, Thomson Reuters delivers this must-have insight to the financial, legal, tax and accounting, scientific, healthcare and media markets, and is powered by the world's most trusted news organization.

Post: Associate Research Analyst
Cognizant is a leading provider of information technology, consulting, and business process outsourcing services, dedicated to helping the world's leading companies build stronger businesses. Headquartered in Teaneck, New Jersey (U.S.), Cognizant combines a passion for client satisfaction, technology innovation, deep industry and business process expertise, and a global, collaborative workforce that embodies the future of work.
Post: Specialist - TQ(Quality) And Data Analyst/Team Lead/Team Manager(Medical Writing)