You are hereLife Sciences
Life Sciences
---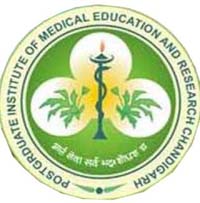 The PGIMER owes its inception to the vision of late Sardar Partap Singh Kairon, the then Chief Minister of Punjab and the distinguished medical educationists of the then combined state of Punjab, supported by the first Prime Minister of India Pt. Jawahar Lal Nehru who considered the institutions of scientific knowledge as temples of learning and the places of pilgrimage. The institute started in 1962 and Pt Jawahar Lal Nehru inaugurated the hospital now named "Nehru Hospital" on 7th July 1963. The Institute was originally under the Government of undivided Punjab. After the reorganization of the state, the administrative control of the institute passed on to the Union Territory of Chandigarh in November 1966. The Institute became an autonomous body under the Act of Parliament in 1967 functioning under the Ministry of Health and Family Welfare, Government of India.

A global healthcare leader, Novartis has one of the most exciting product pipelines in the industry today. A pipeline of innovative medicines brought to life by diverse, talented and performance driven people. All of which makes them one of the most rewarding employers in their field.
Post: CM Operations Manager
CSIR- Indian Institute of Integrative Medicine (CSIR-IIIM), Jammu, a premier institute under the Council of Scientific and Industrial Research (CSIR), involved in multidisciplinary R&D programmes of both basic and applied nature across scientific disciplines for economic, environmental and societal benefits for the people of India with primary focus on drug discovery from natural products (medicinal plants and microbial species), invites applications for the Scientific positions.
The key research areas of interest at CSIR-IIIM are
(i) Natural Products/Medicinal/Analytical/Bio-organic Chemistry,
(ii) Plant Sciences (Plant Biotechnology/ Biodiversity/Genetic Resources/Taxonomy/Ethnobiology),
(iii) Fermentation Technology,
(iv) Clinical Microbiology,
(v) Biological/ Pharmacological Sciences,
(vi) Quality Control/Quality Assurance and
(vii) cGMP/Formulation Development/Regulatory Affairs.

Applications are invited from enthusiastic, young Indian researchers having excellent academic record and proven scientific achievements along with requisite experience and a high degree of motivation and desire to take up research as a career in the field of collaborative drug discovery projects, to fill up the vacancy of following posts of scientists as per the details given below. The emoluments and age limit for various posts as per norms is summarized as below:

Post: Scientist, Senior Scientist


Maharshi Dayanand University, ab initio established as Rohtak University, Rohtak, came into existence by an Act No. 25 of 1975 of the Haryana Legislative Assembly in 1976 with the objective to promote inter-disciplinary higher education and research in the fields of environmental, ecological and life sciences. It was rechristened as Maharshi Dayanand University in 1977 after the name of a great visionary and social reformer, Maharshi Dayanand. It had a unitary and residential character in its nascent stage, but became an affiliating University in November 1978. The University secured the recognition of University Grants Commission – the higher education regulatory body of India - for central Govt. grants in Feb. 1983.
Applications are invited for the award of one post of Junior Research Fellow under the DST Research Project sanctioned to Dr. Promod Mehta, Professor, Centre for Biotechnology, M.D. University, Rohtak (Haryana)-124001 as per details given below.

Post: Junior Research Fellow

Backed by Elico Limited, with an enviable reputation of five decades of pioneering achievements, stability and business excellence as a manufacturer of laboratory analytical instruments, Elico Healthcare Services is providing back office healthcare processing support for its business partners, and fine tuning the medical billing workflow and processes for over ten years.
Elico has great customer references and a fine team of both management and billing experts who constantly strive to deliver strategic value for our clients, in addition to significant time and cost reductions. We process over one million claims per year, offering our clients savings of up to 30%. Our clients profit from our high degree of accuracy, Turn Around times and reduced denials of over 85%. Net collection rates have gone up significantly by over 95%.
Post: Medical Coders - Freshers(walk-ins) - 25 Opening(s)
Institute of Genomics & Integrative Biology (IGIB) is a premier Institute of Council of Scientific and Industrial Research (CSIR), engaged in research of national importance in the areas of genomics, molecular medicine, bioinformatics, proteomics and environmental biotechnology.
Post: Junior Research Fellow

Indian Institute of Science Education and Research, Thiruvananthapuram (IISER-TVM) is dedicated to scientific research and science education of international standards. Traditionally, teaching has been segregated from research in undergraduate science curricula in our country. IISERs were established by the Ministry of Human Resource Development, Government of India, to bridge this dichotomy. IISER-TVM started functioning in August 2008.
Post: Postdoctoralposition
Quintiles is the only fully integrated biopharmaceutical services company offering clinical, commercial, consulting and capital solutions worldwide. Our network of 23,000 engaged professionals in 60 countries around the globe works with an unwavering commitment to patients, safety and ethics — ensuring a higher level of healthcare for people. For our biopharmaceutical customers, we help them navigate risk and seize opportunities in an environment where change is constant.

Post: Regulatory Affairs Manager-1316105
Indian Institute of Technology – Roorkee is among the foremost of institutes of national importance in higher technological education and in engineering, basic and applied research. Since its establishment, the Institute has played a vital role in providing the technical manpower and know-how to the country and in pursuit of research. The Institute ranks amongst the best technological institutions in the world and has contributed to all sectors of technological development. It has also been considered a trend-setter in the area of education and research in the field of science, technology, and engineering.
Applications are invited from Indian nationals only for project position(s) as per the details given below for the research project(s) under the Principal investigator (Name: Dr. Pravindra Kumar), Dept./Centre DEPARTMENT OF BIOTECHNOLOGY, Indian Institute of Technology, Roorkee.
Post: Junior Research Fellow- 1 Nos.