You are hereLife Sciences
Life Sciences
---
The Council's Regional Medical Research Centre for Tribals started functioning in 1984, at Jabalpur, from three rooms in Medical College with a handful of staff. The centre continued functioning from Medical college till 1990 to address mainly to the study of the health and nutritional problems of the tribal populations, including nutritional disorders, common communicable diseases, environmental health problems, etc. The State Health has utilized the expertise of the scientists in planning, monitoring and evaluation of tribal health and other developmental programs in tribal areas of Madhya Pradesh and Chhattisgarh and also in training health functionaries of these states.
North-Eastern Hill University was set up by an Act of Parliament and notified on 19th July 1973. The objectives of the University, as laid down in the act, are "to disseminate and advance knowledge by providing instructional and research facilities in such branches of learning as it may deem fit; to pay special attention to the improvement of the social and economic conditions and welfare of the people of the hill areas of the North-eastern region, and in particular, the intellectual, academic and cultural advancement".
Post: Junior Research Fellow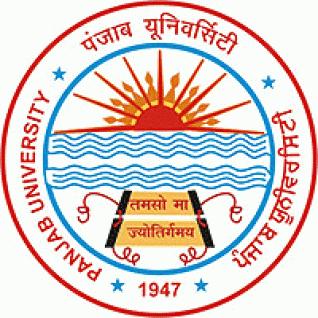 The University Institute of Pharmaceutical Sciences of the Panjab University is a premier institution of Pharmaceutical Education and Research in the country. The institute has covered a long and glorious journey of 76 years starting from Lahore in 1944 and finally settling to the present campus in Chandigarh at the foothills of Himachal. In its travelogue, the institute crossed multiple milestones and continue to head ahead towards the well-defined goals. The elevation of the status from department to the level of an institute i.e. University Institute of Pharmaceutical Sciences in 1994, and hosting of Indian Pharmaceutical Congress in the same year, two presidential honors of the Indian Pharmaceutical Congresses to its faculty members, a special recognition by the UGC by granting SAP in 1993 and COSIST in 1981 establishment of ICMR Advanced Centre for standardization of Drugs of Indian System of Medicine are some of the major hallmarks on the path treaded so far.
Applications are invited from the eligible candidates for the position of a Scientific Assistant (one), purely on temporary basis and co-terminus with the project.
Hospira is the world's leading provider of injectable drugs and infusion technologies. Through our broad, integrated portfolio, we are uniquely positioned to Advance Wellness™ by improving patient and caregiver safety while reducing healthcare costs.
Through our offering of high-quality, lower-cost generic medications, we continue to help reduce the overall costs of healthcare — to improve both the affordability of care for patients and the financial strength of the global healthcare system.
Post: Senior Research Associate - Biologics
Agharkar Research Institute (ARI) is an autonomous, grant-in-aid research institute of the Department of Science and Technology (DST), Goverment of India. It was established in 1946 by the Maharashtra Association for the Cultivation of Science as MACS Research Institute and renamed as ARI in 1992 in honour and memory of its founder Director, late Professor S.P. Agharkar.
Post: Junior Research Fellow (3) under the RGSTC sponsored Project (SP-231).
Applications are invited for the position JRF in GSBTM sponsored project in Cell Biology
Interested candidate can appear for interview on 8th Oct 2014 at 11.00 AM for the position of Junior Research Fellow (JRF) in GSBTM sponsored project entitled "Study the role of cFLIP in apoptosis and autophagic signaling by NF-kB pathway in cancer" under the supervision of Dr. Chandramani Pathak, Principal Investigator, Department of Cell Biology, Indian Institute of Advanced Research, Koba Institutional Area, Koba, Gandhinagar-382 007.
Post: Junior Research Fellow

National Institute of Malaria Research (NIMR) was established in 1977 as 'Malaria Research Centre', which was renamed as 'National Institute of Malaria Research' in November 2005. NIMR is one of the institutes of the Indian Council of Medical Research (an autonomous body under Department of Health Research, Ministry of Health & Family Welfare, Govt. of India). The primary task of the Institute is to find short term as well as long term solutions to the problems of malaria through basic, applied and operational field research. The Institute also plays a key role in man power resource development through trainings/workshops and transfer of technology.

Following position need to be filled up on purely temporary and contract basis, co-terminus with the projects.
Eligible candidates are invited to attend a WALK-IN-INTERVIEW at this Institute on 05th November, 2014 at 09.30 A.M. to 10.30 A.M. for filling up of Fourteen (14) Junior Research Fellowships at this Institute.
Post: Junior Research Fellow

No.of post: 14

QIAGEN is the leading provider of sample and assay technologies. Sample technologies are used to isolate DNA, RNA, and proteins from any biological sample. Assay technologies are then used to make specific target biomolecules, such as the DNA of a specific virus, visible for subsequent analysis.
Translational Health Science and Technology Institute (THSTI) is an autonomous Institute of the Department of Biotechnology under the Ministry of Science and Technology, Govt. of India. THSTI is developed as a part of the interdisciplinary NCR Biotech Science Cluster to be located at Faridabad, in the National Capital Region. THSTI is designed to be a dynamic, interactive organization with a mission to conduct innovative translational research and to develop research collaborations across disciplines and professions to translate concepts into tangible products to improve human health. We will be moving to our permanent laboratories in Faridabad shortly.