You are hereLife Sciences
Life Sciences
---
National Institute for Research in Reproductive Health (NIRRH), formerly known as Institute for Research in Reproduction is a premier research institute of the Indian Council of Medical Research (ICMR). It is situated in the vicinity of a number of hospitals and research institutes in central Mumbai. Since its inception in 1970, it has been making vigorous efforts to improve the reproductive health of people through research, education and health care services.
Applications are invited through Walk-in-Interview on 20-06-2014 between 09:00 hrs. and 12:00 hrs. for the following vacancy under Non-Institutional ad-hoc project.
CSIR- National Botanical Research Institute (NBRI), Lucknow, a constituent laboratory of Council of Scientific & Industrial Research (CSIR), is a premier plant science research institute, involved in multidisciplinary R&D programmes of both basic and applied nature across scientific disciplines for economic, environmental and societal benefits for the people of India. CSIR-NBRI undertakes basic and applied research in strategically important areas of plant sciences.
Eligible & interested candidates are invited for interview for the purely temporary positions in the following areas under the sponsored projects tenable at CSIR-NBRI:
Post: Research Associate, Senior Project Fellow, Project Assistant, JRF, Project Fellow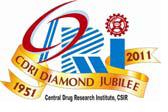 CSIR-Central Drug Research Institute, Lucknow is a premier R&D Institute under the aegis of Council of Scientific and Industrial Research (CSIR), New Delhi which is an autonomous body under Department of Scientific and Industrial Research, Government of India. The institute is engaged in the development of new drugs and diagnostics in various therapeutic areas like malaria, tuberculosis, filarial, leishmania, cancer, thrombosis, hypertension, dementia, diabetes, lipid disorders, gastric ulcer, osteoporosis, prostatic hyperplasia, etc.
Walk-in-interview for engagement of Project Staff under different Projects to be held on 19-06-2014 (For Position Code No. 001 to 003 Life Sciences) and 20-06-2014 (For Position Code No. 004 to 007 Chemistry / Pharma Group) as per the details given below:
Post: Project Junior Research Fellow, Project Fellow, Senior Project Fellow, Project Assistant

MSD Wellcome Trust Hilleman Laboratories (Hilleman Labs), is a joint venture between Merck & Co., Inc. (which operates in India as MSD Pharmaceuticals Pvt. Ltd.) and Wellcome Trust (which is a UK based research charity).
A first-of-its-kind initiative, Hilleman Labs is an equal joint-venture partnership formed between Merck & Co., a research-driven pharmaceutical company and Wellcome Trust, a global charitable foundation dedicated to human and animal health. Headquartered in India, Hilleman Laboratories is an international organization strengthened by presence of global leadership and scientific team, which is working incessantly to develop safe, effective, affordable and sustainable vaccines for developing countries.

Post: Senior Manager – Product Development (Delivery Devices)
PAREXEL has supported the Bio-Tech and Pharmaceutical industries in helping the development of new drugs and treatments on a global basis. As a leading global biopharmaceutical service provider, they supply knowledge-based contract research, medical communications and consulting services across a broad range of therapeutic areas to the worldwide pharmaceutical, biotechnology and medical device industries. They have helped over 800 clients to develop and launch some of the most important drugs and devices of our time-helping people live better and healthier lives everywhere in the world. Headquartered near Boston, Massachusetts, PAREXEL operates in more than 50 countries around the world.
Post: Drug Safety Associate
The University of Delhi is the premier university of the country and is known for its high standards in teaching and research and attracts eminent scholars to its faculty. It was established in 1922 as a unitary, teaching and residential university by an Act of the then Central Legislative Assembly. The President of India is the Visitor, the Vice President is the Chancellor and the Chief Justice of the Supreme Court of India is the Pro-Chancellor of the University.

One Research Officer is to be engaged initially for one year duration under the MHRD IPR Chair located at the Cluster innovation Centre, Rugby Sevens, Stadium, Delhi University (North campus).
Post: Research Officer

A walk-in-interview will be held on Tuesday, the 17th June, 2014 at 11.00 a.m. at the Institute of Bioresources and Sustainable Development (IBSD), Imphal for selection of following suitable candidates for its intramural project on contractual basis :
Post: 2 (two) Junior Research Fellow
Punjab Biotechnology Incubator (PBTI) welcomes you to its state-of-the- art Agri & Food Testing Laboratory set up at SAS Nagar (Mohali), the hub of Biotechnology and Information Technology in Punjab. PBTI is a State Govt. Undertaking registered as a 'Society for Biotechnology Incubator' under the Society Registration Act 1961 and is professionally governed by Governing Council of the Society under the chairmanship of Chief Secretary, Govt. of Punjab. The day to day affairs are managed by Chief Executive Officer, supported by technical professionals of high caliber.
Punjab Biotechnology Incubator (PBTI) invites the applications to fill the following post on contractual basis:
The National Institute of Mental Health and Neuro Sciences is a multidisciplinary Institute for patient care and academic pursuit in the frontier area of Mental Health and Neuro Sciences. The Lunatic Asylum which came into being in the latter part of the 19th Century was renamed as Mental Hospital in 1925 by the erstwhile Government of Mysore. This hospital and All India Institute of Mental Health established in 1954 by Government of India were amalgamated on 27th December 1974, and thus was formed the autonomous National Institute of Mental Health and Neuro Sciences (NIMHANS). The priority gradiant adopted at the Institute is service, manpower development and research. Multidisciplinary integrated approach is the mainstay of this institute, paving the way to translate the results from the bench to the bedside. On November 14, 1994, NIMHANS has been declared a Deemed University by the University Grants Commission, with academic autonomy. The Institute functions under the direction of Ministry of Health and Family Welfare, Govt. of India and Ministry of Health and Family Welfare, Government of Karnataka. Several National and International funding organisations provide resources for research.

Applications are invited from the eligible candidates, for filling up of the post of "Junior Research Fellow" on adhoc basis for the DST-SERB funded project entitled project "Structure-Function Analysis of HDAC Domain of Human SIRTI and Discovery of Pharmaceutically Acceptable SIRTI Inhibitors by Rational Drug Design Approach" under Dr. Padmanabhan B, Additional Professor, Department of Biophysics & Principal Investigator
Regional Plant Resource Centre was established in 1985 as a recreational garden and with an aim to provide a green lung for the inhabitants of Bhubaneswar – the capital city of Orissa. Gradually it became a dynamic and vibrant research organization of the State Government with a focus on the conservation of plant biodiversity. Over the year, it has made significant contributions in the field of ex situ and in situ conservation and assessment of genetic diversity of various groups of plants and its related aspects. With strengthening of scientific manpower and laboratory facilities, it expanded its areas of research which witnessed large outputs in terms of analysis of genetic assessment of plant groups through cyto-taxonomic and molecular techniques.
Post: Senior Research Fellows, Junior Research Fellow