Chemistry
---
One Associate Pharmaceutical Chemist in Directorate General of Health Services, Central Drugs Standard Control Organisation (CDSCO), Ministry of Health & Family Welfare.(UR-1).

The post is suitable for Physically Challenged Persons with disability viz. Hearing Impairment with Deaf (D) or Partially Deaf (PD) or Orthopedically Handicapped/Locomotor Disability/Cerebral Palsy with One Leg Affected (Right or Left) (OL). The post is permanent.
Post: Associate Pharmaceutical Chemist
Every day, around the world, people reach for Unilever products. Our brands are trusted everywhere and, by listening to the people who buy them, we've grown into one of the world's most successful consumer goods companies. In fact, 150 million times a day, someone somewhere chooses a Unilever product.
Look in your fridge, or on the bathroom shelf, and you're bound to see one of our well-known brands. We create, market and distribute the products that people choose to feed their families and keep themselves and their homes clean and fresh.

Post: Asst Clinical Manager(Job Number: 14000EDJ)
Eligible Candidates may appear for Walk-in-lnterview on date 04/07/2014 from 09:30 am to 10:30 a.m. at office premises. Posts shall be purely on contract basis only for one year or up to 31/03/2015 whichever is earlier.
Post: Trainer, Technical Assistant
Anna University Chennai Regional Office Tiruchirappalli (Formerly Anna University Tiruchirappalli) has been established as a Anna University Chennai Regional Office Tiruchirappalli by the Government of Tamilnadu. The Regional Office is functioning from 01-08-2012 at Tiruchirappalli, which is famously known as Rock Fort city. The Regional Office is situated 17Kms away in the main highway of Tiruchirappalli to Pudukkottai.
Application for the Temporary Post of Project Assistant for the DST, New Delhi Sponsored project in the Department of Pharmaceutical Technology, Anna University, BIT Campus, Tiruchirappalli-620 024, Tamil Nadu.
DBT IOC Centre is a collaborative venture of Department of Biotechnology (DBT) and Indian Oil Corporation Limited (IOC) and located at IndianOil-R&D Centre in Faridabad. The main focus of the centre is on advance research in frontiers areas like Lignocellulosic ethanol, Algal biofuels, Gas fermentation and Bio-hydrogen. Applications are invited for purely tenure track positions for 1 to 2 years. This Centre offers excellent research facilities and a stimulation environment.
Post: Scientific Officer, Research Associate, Project Associate, Project Assistant
Dr. Reddy's Institute of Life Sciences (DRILS), Hyderabad has created DRILS Fellowship Program for Innovation in Integrated Disciplines of Chemistry and Biology, to identify and foster exceptional scientists to pursue innovation in areas of significant pharmaceutical interest.
This is an Initiative designed for development of talent pool for emerging R&D needs of Pharma / Life Science industries.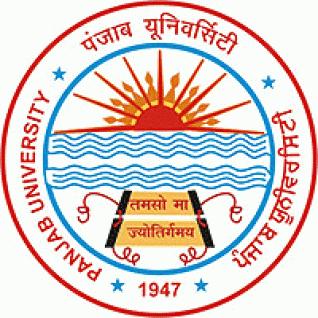 The University Institute of Pharmaceutical Sciences of the Panjab University is a premier institution of Pharmaceutical Education and Research in the country. The institute has covered a long and glorious journey of 76 years starting from Lahore in 1944 and finally settling to the present campus in Chandigarh at the foothills of Himachal. In its travelogue, the institute crossed multiple milestones and continue to head ahead towards the well-defined goals. The elevation of the status from department to the level of an institute i.e. University Institute of Pharmaceutical Sciences in 1994, and hosting of Indian Pharmaceutical Congress in the same year, two presidential honors of the Indian Pharmaceutical Congresses to its faculty members, a special recognition by the UGC by granting SAP in 1993 and COSIST in 1981 establishment of ICMR Advanced Centre for standardization of Drugs of Indian System of Medicine are some of the major hallmarks on the path treaded so far.
Post: Junior Research Fellow
The first hospital associated with King George's Medical University was built in 1914, and was called King George Hospital. The funds allocated to the college could hardly be expected to cover the cost of a hospital on a comparable scale. Thus this task was undertaken by the Government of India. The building was again designed by Sir Swinton Jacob after making a spot study of great medical centres in Europe and adapting it the needs of this country.
Post: Pharmaceutical Chemist

Bhopal Madhya Pradesh Government General Administration Department circular No. F -8-2/2013 / come. Pradesh / Bhopal collector Sir Sea on May 21, 2014 and the letter of 02.22.2014 and Mr. Id / 3489 / installation / 2014 / ocean on determined to address the backlog posts as specified 29.05.2014, candidates walk - in - interview go through the fulfillment of the terms of employment of the district officer for the District Sea / Special Employment Office Jabalpur, MP. Q. Later the candidate registration period by giving them employment office, according to the information received, the candidate Walk - in - interview will be eligible to join.
Post: Pharmacist grade-2