Chemistry
---
Lloyd school of pharmacy is one of the leading institute of pharmacy in Northern India. The institute was started in 2004 with an objective of becoming a center for excellence for advanced studies and research in pharmaceutical science and with the vision to develop the professionally competent manpower with sound subject knowledge, practical skills and strong ethical values for the profession. The institute is affiliated to UPTU Lucknow and approved by AICTE and PCI New Delhi.
Department of Health Research has launched a scheme to provide advanced training to medical and health research personnel in India and abroad in cutting edge research areas concerning medicine and health to create trained human resource for carrying out research activities with main goal of improving patient management and public health in the country. This scheme has following components:
1. Short Term Fellowships for 1-3 months (In India and Abroad, Age: upto 55 years)
2. Long Term Fellowships for 6-12 months (In India and Abroad, Age: upto 45 years)
3. Programme specifically for Women who have had a break in their career
Applications are invited for the which are being recruited on Temporary & Contract basis from University Fund. The post of Assistant Professor in this University. The details of date, time, venue of the interview, Prescribed Application Form, Educational Qualifications, Specializations, Tenure of post, Salary and other details are available on University website srtmun.ac.in
Post: Assistant Professor (ASP XII)
The first hospital associated with King George's Medical University was built in 1914, and was called King George Hospital. The funds allocated to the college could hardly be expected to cover the cost of a hospital on a comparable scale. Thus this task was undertaken by the Government of India. The building was again designed by Sir Swinton Jacob after making a spot study of great medical centres in Europe and adapting it the needs of this country.
Post: Research Officer, Assistant Research Officer, Pharmaceutical Chemist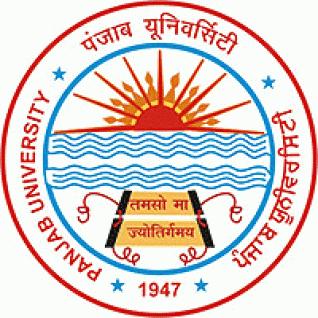 The University Institute of Pharmaceutical Sciences of the Panjab University is a premier institution of Pharmaceutical Education and Research in the country. The institute has covered a long and glorious journey of 76 years starting from Lahore in 1944 and finally settling to the present campus in Chandigarh at the foothills of Himachal. In its travelogue, the institute crossed multiple milestones and continue to head ahead towards the well-defined goals. The elevation of the status from department to the level of an institute i.e. University Institute of Pharmaceutical Sciences in 1994, and hosting of Indian Pharmaceutical Congress in the same year, two presidential honors of the Indian Pharmaceutical Congresses to its faculty members, a special recognition by the UGC by granting SAP in 1993 and COSIST in 1981 establishment of ICMR Advanced Centre for standardization of Drugs of Indian System of Medicine are some of the major hallmarks on the path treaded so far.
Mylan is one of the world's leading generics and specialty pharmaceutical companies, providing products to customers in more than 150 countries and territories. The company maintains one of the industry's broadest and highest quality product portfolios, which is regularly bolstered by an innovative and robust product pipeline. With a workforce of more than 16,000, Mylan has attained leading positions in key international markets through its wide array of dosage forms and delivery systems, significant manufacturing capacity, global commercial scale and a committed focus on quality and customer service.
Post: Officer- Production-Unit-3 - 14002755
Jaipur National University (JNU), Jaipur came into existence in the year 2007. Two professional institutes of the Seedling Group, established in 2002, with several technical & professional programmes of studies, were merged with the University to form its major part. In 2008, an expert panel of UGC members accorded approval to our programmes under Clause 2(f) of the UGC Act, 1956. The School of Distance Education and Learning was accorded approval by the Joint Committee of the UGC- AICTE- DEC for offering programmes through Distance Education mode. Besides these mandatory recognitions, the University has earned the trust and goodwill of aspiring students, parents, public and concerned agencies, based on excellence in teaching and sincere emphasis on high standards of research.
Post: Associate/Assistant Professors

The Pharmacy department of BITS Pilani is one of the few early schools of Pharmacy in India. Established in 1950, under the able leadership of (Late) Prof. M. L. Schroff, Father of Pharmacy Education in India, it blossomed into one of the most sought after Schools of Pharmacy in India due to its broad-based education system and university-industry linkages, which is the hallmark of BITS, Pilani.
In the year of 2011, the Department of Pharmacy has completed 60 years of its existence as a premier institution in the field of Pharmacy Education and Research in India and abroad. Alumni are well placed in India as well as abroad in various pharmaceutical companies, government organizations like drug control, research laboratories, etc., and in several well-known academic institutions.
Post: Junior Research Fellow (JRF)
JNTBGRI is dedicated to the conservation and sustainable utilization of the Tropical plant genetic resources particularly of Western Ghats of India. Currently the Institute conserves largest number of tropical plant species among the botanic gardens in Asia. Recognising the importance of conserving plant genetic diversity and promoting R & D in plant science the Government of Kerala has established the institute in 1979 and the Government of India has been given the status of the Institute as Centre of Excellence since 1994.
Post: Junior Research Fellow, Field Assistant, Technical Assistant, Data Entry Operator, Project Assistant, Computer Assistant

In pursuance of the recommendations of Knowledge Commission, Krishna University was established, vide Andhra Pradesh Act.No.4 of 1991, G.O' Ms. No.89 Higher Education (U.E.II) dated 25/06/2008 and G.O Ms. No.109, Higher Education (U.E.II) department dated 14/07/2008 at Machilipatnam, as the town is the head-quarters of Krishna District of Andhra Pradesh. On 23/04/08, The then Hon'ble Chief Minister Dr.Y Rajasekhara Reddy laid the foundation stone for the University. A Feasibility committee headed by Prof. K. Viyyanna Rao visited Machilipatnam for establishing the University.
Post: Associate Professor, Assistant Professor