Chemistry
---
From the corridors of a local polytechnic college in Nallapadu to the imposing buildings in Nagarjuna nagar, the road was very long. Sacrifice, service and commitment marked the growth of Acharya Nagarjuna University.
Acharya Nagarjuna University, an affiliating University established in 1976, started with only 10 post-graduate courses in the University College. Since then, it has achieved tremendous progress through quantitative expansion and qualitative improvements on various academic fronts. This has been possible by the efforts of its dedicated faculty, an efficient team of supporting staff and high quality student input. The Acharya Nagarjuna University at present offers post-graduate education in 47 courses (39 on the University campus, 4 at University PG Campus at Nuzvid and 5 at University PG Campus at Ongole) besides Post-graduate courses in affiliated colleges.
Post: Assistant Professors

Retired Armed Forces personnel till 2002 could avail medical facilities only for specific high cost surgery/treatment for a limited number of diseases covered under the Army Group Insurance(Medical Branch Scheme) (AGI(MBS)) and Armed Forces Group Insurance Scheme(Management Information System) (AFGIS (MIS)) schemes. These medicare schemes could provide some relief to the ESM, but it was not a comprehensive scheme as compared to and available for other Central Government Employees. Therefore, the requirement was felt of establishing a medicare system which could provide quality medicare to the retirees of the Armed Forces.
ECHS invites applications to engage following staff on contractual basis in ECHS Polyclinic Gorakhpur for period of one year, renewable for additional period:
Baxter International Inc. develops, manufactures and markets products that save and sustain the lives of people with hemophilia, immune disorders, infectious diseases, kidney disease, trauma, and other chronic and acute medical conditions. As a global, diversified healthcare company, Baxter applies a unique combination of expertise in medical devices, pharmaceuticals and biotechnology to create products that advance patient care worldwide. Baxter had 2012 sales of $14.2 billion and has approximately 50,800 employees.
Post: Manager QA

Baba Farid University of Health Sciences was established under an Act passed by the Legislature of the State of Punjab in July, 1998. The mission of the University is to create an intellectual, academic and physical environment, conducive to free flow of ideas and exchange of information between various faculties of the University and between this University and other Universities of Health Sciences in the country and abroad,thereby opening a window to the world for the health professionals, health planners, health managers, biomedical and social scientists and educators in health sciences of the country.
Applications are invited on or before 30.6.2014 from the eligible candidates for filling up the following vacant posts on Regular/Adhoc/Contract basis in the University/ constituent college of the University:
Mylan is one of the world's leading generics and specialty pharmaceutical companies, providing products to customers in more than 150 countries and territories. The company maintains one of the industry's broadest and highest quality product portfolios, which is regularly bolstered by an innovative and robust product pipeline. With a workforce of more than 16,000, Mylan has attained leading positions in key international markets through its wide array of dosage forms and delivery systems, significant manufacturing capacity, global commercial scale and a committed focus on quality and customer service.
Post: Officer - Quality Assurance
New Trends emerge as innovations persist. A new education era in Ranga reddy region has been started when Omega College of Pharmacy, founded by Omega Educational Society, established in the year 2007. Eminent educationalists from Hyderabad having a reputed academic track record of 10 years formed the governing body of the College.
The dedicated services in the field of education for many decades and the vision combined with wisdom of the founder members have culminated in starting the Omega College of Pharmacy.
Post: Principal, Professors, Assoicate Professor, Assistant Professor, Librarian & System Admin
CSIR- National Botanical Research Institute (NBRI), Lucknow, a constituent laboratory of Council of Scientific & Industrial Research (CSIR), is a premier plant science research institute, involved in multidisciplinary R&D programmes of both basic and applied nature across scientific disciplines for economic, environmental and societal benefits for the people of India. CSIR-NBRI undertakes basic and applied research in strategically important areas of plant sciences.
Eligible & interested candidates are invited for interview for the purely temporary positions in the following areas under the sponsored projects tenable at CSIR-NBRI:
Post: Research Associate, Senior Project Fellow, Project Assistant, JRF, Project Fellow

Modern Institute of Pharmaceutical Sciences was established in the year 2007 under the banner of Shri Prabhat Chandra Kharia Research and Education Society in the memory of Late "Shri Prabhat Chandraji Kharia". The institute providing world class educations in pharmaceutical sector.We are dedicated to provide students with the skills, knowledge and attitudes that will allow its graduates to succeed as pharmacist's and entrepreneurs. We maintain a vital, state-of-the art research enterprise, which provides its students and faculty with opportunities to create, interpret, apply and disseminate knowledge. We are committed to provide the highest levels of industrial training, project experience and expert instruction to help our students meet intellectual, ethical and career challenges. At our institutes, we are developing and training students to meet today's challenges and prepare them for tomorrow's opportunities. It is our belief that value-based learning leading to total development of personality and expertise of the students and the faculty, will be our long lasting contribution to the overall growth of our Nation and Society.
Post: Assistant Professor
Indian Institute of Chemical Technology (IICT), Hyderabad, a constituent of CSIR is a leading research Institute in the area of chemical sciences. The core strength of IICT lies in Organic Chemistry, and it continues to excel in this field for over six decades. The research efforts during these years have resulted in the development of several innovative processes for a variety of products necessary for human welfare such as drugs, agrochemicals, food, organic intermediates, adhesives etc. More than 150 technologies developed by IICT are now in commercial production.

CSIR-IICT is conducting Walk-in-lnterview for the following position on a purely-temporary basis for the sponsored project "Synthesis of copovidone (SSP-0625)" at 10.00 A.M on 16th June 2014 at IICT Hyderabad:
Post: Research Associate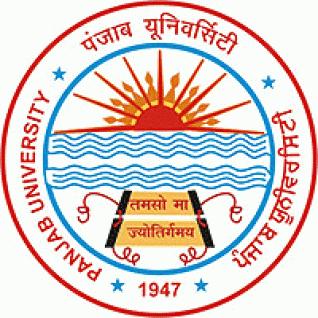 The University Institute of Pharmaceutical Sciences of the Panjab University is a premier institution of Pharmaceutical Education and Research in the country. The institute has covered a long and glorious journey of 76 years starting from Lahore in 1944 and finally settling to the present campus in Chandigarh at the foothills of Himachal. In its travelogue, the institute crossed multiple milestones and continue to head ahead towards the well-defined goals. The elevation of the status from department to the level of an institute i.e. University Institute of Pharmaceutical Sciences in 1994, and hosting of Indian Pharmaceutical Congress in the same year, two presidential honors of the Indian Pharmaceutical Congresses to its faculty members, a special recognition by the UGC by granting SAP in 1993 and COSIST in 1981 establishment of ICMR Advanced Centre for standardization of Drugs of Indian System of Medicine are some of the major hallmarks on the path treaded so far.
Post: Research Associate (RA)