Chemistry
---
Institute of Nuclear Medicine and Allied Sciences (INMAS), Delhi under the aegis of Defence Research and Development Organisation (DRDO), is engaged in research and developmental work in radiation sciences, Neuro-Computing and Medical Image Processing. INMAS is looking for meritorious young researchers for pursuing research in the frontier areas at INMAS. The Institute invites applications from young and meritorious Indian nationals who are creative, have passion and desire to pursue R&D in frontier areas. INMAS possesses ambience of a research cum academic institute coupled with an advanced R&D infrastructure in a mission mode. It provides the best infrastructure, motivation and personality development prospects for talented students, dreaming of unparalleled success in their professional endeavors. INMAS provides state of the art research facilities for undertaking pioneering research with defence applications.
Post: Research Associate (RA) (Maximum Tenure- Two Years)
Mylan ranks among the leading generic and specialty pharmaceutical companies in the world and provides products to customers in more than 150 countries and territories. The company maintains one of the industry's broadest and highest quality product portfolios supported by a robust product pipeline; operates one of the world's largest active pharmaceutical ingredient manufacturers; and runs a specialty business focused on respiratory, allergy and psychiatric therapies.

Post: Team Member - Quality Assurance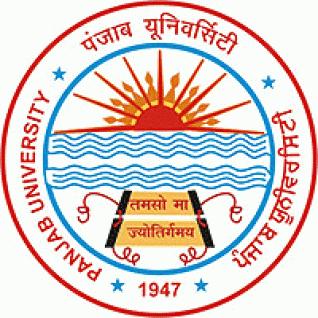 The University Institute of Pharmaceutical Sciences of the Panjab University is a premier institution of Pharmaceutical Education and Research in the country. The institute has covered a long and glorious journey of 76 years starting from Lahore in 1944 and finally settling to the present campus in Chandigarh at the foothills of Himachal. In its travelogue, the institute crossed multiple milestones and continue to head ahead towards the well-defined goals. The elevation of the status from department to the level of an institute i.e. University Institute of Pharmaceutical Sciences in 1994, and hosting of Indian Pharmaceutical Congress in the same year, two presidential honors of the Indian Pharmaceutical Congresses to its faculty members, a special recognition by the UGC by granting SAP in 1993 and COSIST in 1981 establishment of ICMR Advanced Centre for standardization of Drugs of Indian System of Medicine are some of the major hallmarks on the path treaded so far.
Post: Professor
CSIR - Institute of Microbial Technology, Sector-39/A, Chandigarh desires to engage Research Associate/Senior Project Fellows/ Project Fellows/ Project Assistant, Research Intern on purely temporary basis on contract under DBT/CSIR sponsored project at IMTECH. However, the number of positions may vary depending upon the requirement of the Institute. A General Panel will be operative for a maximum period of one year from the date of interview.
Post: Research Associate, Senior Project Fellow, Project Assistant, Project Fellow, Research Intern, Senior Research Fellow

Bihar Medical Services & Infrastructure Corporation has been established by Bihar Government with the objective to expedite creation and streamlining of existing infrastructure and services in the healthcare sector. The Corporation is the sole procurement and distribution agency for drugs and equipment for all healthcare institutions of Govt. of Bihar. In addition, t he Corporation is responsible for undertaking construction of healthcare facilities and related infrastructure/buildings in the State. The corporation is also working in areas of healthcare services management, public private partnership for he althcare service delivery and related areas.
BMSICL invites applications from bright, motivated, hardworking eligible candidates for the following positions:
Post: Assistant Manager, Executive
Applications (8 copies) are invited from the eligible candidates for the following posts at the National Centre for Nanoscience & Nanotechnology situated at Guindy campus as detailed below in conformity with 200 Point Roster System.
Post: Professor, Associate Professor, Assistant Professor


A global healthcare leader, Novartis has one of the most exciting product pipelines in the industry today. A pipeline of innovative medicines brought to life by diverse, talented and performance driven people. All of which makes them one of the most rewarding employers in their field.
Post: Oncology Pharmacovigilance Expert

A global healthcare leader, Novartis has one of the most exciting product pipelines in the industry today. A pipeline of innovative medicines brought to life by diverse, talented and performance driven people. All of which makes them one of the most rewarding employers in their field.
Post: Regulatory CMC Affairs Manager- II

North-Eastern Hill University was set up by an Act of Parliament and notified on 19th July 1973. The objectives of the University, as laid down in the act, are "to disseminate and advance knowledge by providing instructional and research facilities in such branches of learning as it may deem fit; to pay special attention to the improvement of the social and economic conditions and welfare of the people of the hill areas of the North-eastern region, and in particular, the intellectual, academic and cultural advancement".
Post: Junior Research Fellow
The Institute of Chemical Technology (ICT) Mumbai was established as the Department of Chemical Technology on 1st October, 1933 by the University of Mumbai, through active support of industries and philanthropists. The Institute was most popularly known as UDCT, Mumbai. Research has been an integral part of ICT since its inception and it has created over 500 first generation entrepreneurs. The UDCT grew significantly in stature and was granted autonomy under UGC regulations by the University of Mumbai and further converted in to an Institute on 26th January, 2002. Under the World Bank TEQIP programme, the Maharashtra government granted it full autonomy in June 2004. Due to the recommendations of the Government of Maharashtra and University of Mumbai, the ICT was granted Deemed University Status by the MHRD on 12th September, 2008, with all provisions of the UGC for funding and support as the state owned deemed university.

Applications are invited from interested candidates as Research Assistants for the following research project for TEQIP-II Centre of Excellence in Process Intensification (CoE-PI) supported by MHRD, Gol, New Delhi.