IT
---

A global healthcare leader, Novartis has one of the most exciting product pipelines in the industry today. A pipeline of innovative medicines brought to life by diverse, talented and performance driven people. All of which makes them one of the most rewarding employers in their field.
Tricom (BSE: 531675, NSE: TRICOM) is a leading IT and ITES provider offering unconventional experience, powered by a combination of domain expertise, process skills and superior technology to clients across the globe.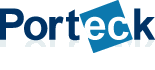 Porteck Corporation continues to provide the highest quality professional service and software to its clients. Porteck offers Software as a Service to US healthcare providers, payers, and healthcare technology companies. Our Software based business process solutions are designed to increase process efficiencies, improve quality, and significantly reduce operating expenses for our clients.