IT
---
Tricom (BSE: 531675, NSE: TRICOM) is a leading IT and ITES provider offering unconventional experience, powered by a combination of domain expertise, process skills and superior technology to clients across the globe.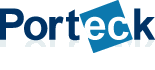 Porteck Corporation continues to provide the highest quality professional service and software to its clients. Porteck offers Software as a Service to US healthcare providers, payers, and healthcare technology companies. Our Software based business process solutions are designed to increase process efficiencies, improve quality, and significantly reduce operating expenses for our clients.
Accenture is a global management consulting, technology services and outsourcing company. Combining unparalleled experience, comprehensive capabilities across all industries and business functions, and extensive research on the world's most successful companies, Accenture collaborates with clients to help them become high-performance businesses and governments.
Indegene's scientific and competitive intelligence services lend actionable insights to clients to support their strategic decision making. We provide scientific, clinical, and competitive insights to help align the business development, licensing, clinical development, and marketing activities of our clients to current and future market needs.