Fresher
---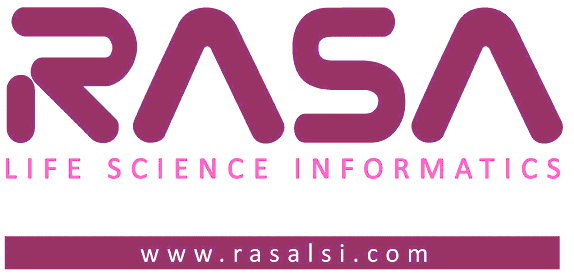 RASA Life Science Informatics in collaboration with Padmashree Dr. D. Y. Patil Institute of Pharmaceutical Science and Research
Is organizing the
"4th National Level Workshop on Computer Aided Drug Designing"
Yamuna Pharmacy was founded by Late Dr. P. L. Jerath in 1944, with a small manufacturing facility not to be called as a unit. With dreams and desires in eyes and willingness to treat ailing mankind with quality hearbal medicines along with his better half Dr. Prem Rani Jerath, he nurtured this small sapling with every care.
Post: Medical Representatives- 1 post
Mylan is one of the world's leading generics and specialty pharmaceutical companies, providing products to customers in more than 150 countries and territories. The company maintains one of the industry's broadest and highest quality product portfolios, which is regularly bolstered by an innovative and robust product pipeline. With a workforce of more than 16,000, Mylan has attained leading positions in key international markets through its wide array of dosage forms and delivery systems, significant manufacturing capacity, global commercial scale and a committed focus on quality and customer service.
Post: Chemist-Production-Unit-3-JDM
The history of Jamia Hamdard begins with the establishment of a small Unani clinic in the year 1906 by Hakeem Hafiz Abdul Majeed, one of the well-known practitioners of Unani System of Medicine of his time. Hakeem Hafiz Abdul Majeed had a vision of making the practice of Unani Medicine into a scientific discipline so that Unani medicines could be dispensed in a more efficacious manner to patients.
Wipro Infotech is the leading strategic IT partner for companies across India and Middle East - offering integrated IT solutions. We plan, deploy, sustain and maintain your IT lifecycle through our total outsourcing, consulting services, business solutions and professional services. Wipro Infotech helps you drive momentum in your organisation - no matter what domain you are in.
Backed by our strong quality processes and rich experience managing global clients across various business verticals, we align IT strategies to your business goals. Along with our best of breed technology partners, Wipro Infotech also helps you with your hardware and IT infrastructure needs.
A Healthy Community in a Society determines overall progress of the State. Department of Health & Family Welfare is committed to provide preventive, promotive and curative quality health Services at an affordable price to the people of the state. For this, a wide network of Health Institution consisting of hospitals, Community Health Centres, Primary Health Centres and Subsidiary Health Centres/ Dispensaries to cater to the health needs of the rural and urban population through well trained medical and paramedical staff have been established in the State.
Post: Pharmacists [UH- 77; RBSK - 258]
GPSSB, ahmedabad invites online applications for direct recruitment of compunder or pharmacists (class-3). Candidates can apply from 25-01-2014 to 5-02-2014 (till night 11.59 hour). Candidate should upload recent photograph and signature in scan format.

Post: Compounder

No.of Post: 752


Olefia Biopharma Limited India, We would like to introduce ourselves as one of the most rapidly emerging FMCG Company in various fields of Pharmaceutical, Cosmetics, Ayurvedics/herbals and biotech. Olefia Biopharma Limited India is one of the most dynamic organizations having its global operations in various countries.
Having its business expansion in Singapore, Australia & Paris the Company will be constantly seeking break-through that will change the face of medicines & thus we aim to provide innovative solutions by adhering to our QMS to produce the utmost quality drugs in segments of Biotech and FMCG.
Olefia will work towards achieving the planned business objectives through a combination of organic & inorganic growth strategies. Olefia is a strong believer in the business. At olefia we believe that profits are just rewards of our effort and essential for the continued success of our team.
Post: CRM - executive

To provide relief to the common man in the area of healthcare, a countrywide campaign for ensuring availability of generic medicines at affordable prices to all, in the name of "Jan Aushadhi" has been launched by the Government of India, Department of Pharmaceuticals in collaboration with the State Governments, Union Territories and also by associating recognized Trusts/Societies/pharmacists. To become a partner to this campaign and carrying forward this noble objective, BPPI invites applications from energetic and enthusiastic persons to fill up the following posts on contractual basis:
Post: Pharmacist, Nodal Officer (Marketing & Sales) for Delhi & Jharkhand