Pharmacology
---
The Babasaheb Bhimrao Ambedkar University, Lucknow is one of the youngest central universities in the country. The jurisdiction of this residential University is over the entire state of Uttar Pradesh. The campus Vidya Vihar is located off Rae Bareli Road, about 10 kms south of the Charbagh Railway Station, Lucknow. The objects of the University IS to promote advanced knowledge by providing instructional and research facilities in such branches of learning as it may deem fit.
Online applications are invited from exceptionally qualified candidates for the following Teaching positions of the University in the following Schools/Departments/Centre. The University currently offering Graduate/Post Graduate and Doctoral programmes.
Post: Associate Professor – 2 (SC-1, ST-1), Assistant Professor -1 (UR)
Himalayan Institute of Pharmacy & Research is affiliated to Uttarakhand Technical University. The institute offers Bachelor of Pharmacy course. The mission is to contribute to the understanding of the development of civilization by fostering the creation, preservation, and dissemination of knowledge concerning the history and related humanistic aspects of the pharmaceutical field.
Post: Professor, Associate Professor

Division of Pharmaceutical Science was established in the year 1997 under auspices of Shri Guru Ram Rai Education Mission funded by Shri Guru Ram Rai Darbar Sahib, a 338 years old, philanthropic and religious organization having numerous institutions in northern India. The campus is spread over 12.5 acres of land with well-furnished building and modern infrastructure. Promoted under the visionary leadership of Shri Mahant Devendra Dass Ji Maharaj (Chairman, Governing Council, SGRRITS), the institute stands tall among the masses. Director and Principal Dr. Preeti Kothiyal, has made the institute flourish with each passing day with her sharp acumen, dynamism and leadership qualities and has been instrumental in steering her team of excellent teachers and researchers to great heights.
Highlights
· Highly qualified,motivated & dedicated faculty with 10 Ph.Ds. to carve a niche
· Five Young Scientist awardees form the core of the faculty (Award Conferred by Department of Science and Technology (DST) state branch UCOST).
· Continuously updated professional knowledge, guest lectures and personality development talks.
· Research – the crux of the department. Past two years have witnessed over 100 research articles in various national/ international journals of repute.
· Modular labs with high-tech instruments like HPLC, FT-IR, UV spectrophotometer, multistation automatic tablet punching machine and Langendorff's assembly to name a few.
· Well stacked library boasting of e-journals (Science Direct & Bentham pharmacy collection) alongwith 31 National and 30 International journals.
· Access to e-resources through UGC-INFONET digital library consortium (Inflibnet N List Programme) providing more than 6000 plus e-journals and 97,000 plus e-books.
· Round the clock internet connectivity with Wi-Fi campus.
· "Clinical Pharmacy Communique" a quarterly newsletter published from the department.
· An independent, modern, fully Air-conditioned CPCSEA approved animal house & breeding center.
· Stress laid on continuous upgradation and quality improvement of teaching facilities through induction courses, faculty development programmes, seminars and workshops.
· Well established Herbal Garden with over 50 species of medicinal plants.
· Excellent placement record with aluminous excelling at national and international levels.
· Computer assisted pharmacology lab (CAPL) for UG and PG animal experimentation.
· Hostel facility for girls.
· Personality development seminars & workshops conducted from time to time.
· Industrial tours and extracurricular activities a regular feature.
Programs at a Glance
Courses

Duration

Eligibility

No. of Seats

M. Pharmacy
(Affiliated to Uttarakhand Technical University, Dehradun)
- Clinical Pharmacy
- Pharmaceutics
- Pharmacology
- Quality Assurance Techniques

02 Yrs

B.Pharm
(AICTE & PCI recognized College)

18 each

B. Pharmacy
(Affiliated to Uttarakhand Technical University, Dehradun)

04 Yrs

10+2
(PCB/ PCM with min. 45% marks or equivalent)

60

M.Sc. Pharm. Chem.
(Affiliated to HNB Garhwal University-Central University, Srinagar)

02 Yrs

B.Sc. with Chemistry with 50% Marks

20
The Kurukshetra University was established in 1956 as a unitary residential University and its foundation stone was laid by late Dr. Rajendra Prasad, the first President of India. Located in the holy city of Kurukshetra, land of the historical battle of 'Mahabharata' and the great message of Bhagwad Gita, its campus is situated on the western bank of Brahm Sarover (the holy tank) and extends over an area of over 400 acres. Starting with only the Department of Sanskrit, it has grown into a multi-faculty University as one of the premier centres for advanced study and research in the region.
Post: Assistant Professor

Assam University came into existence through Assam (Central) University Act, 1989 . It was established in 1994,since then the University is steadily becoming an excellent centre of learning. The campus, situated in Dargakona, about 20 kms from Silchar, is set amid sprawling hillocks, a typical landscape in the North East. The campus in an area of 600 acres surrounded by lakes and mountains provides an ideal environment for academic pursuit. Drawing its 230 plus faculty from many disciplines, from all over the country, the university sustains a multidisciplinary approach to higher education.
Post: Guest Faculty (on purely temporary basis)
Nalanda College of Pharmacy (NCOP) was established in the year 1995 and is currently running different courses in Pharmacy ranging from Diploma to Post Graduation. NCOP is known for providing quality education in Pharmacy and recognized as the best college in the region.In the field of research, NCOP has created history in undertaking various useful research projects and published record number of research papers in the renowned journals around the globel. NCOP has also secured AICTE-MODROB and AICTE-RPS schemes for 2013-14 academic session.
Post: Professors / Associate Professor / Assistant Professor / Lecturers
ShriRam College of pharmacy (SRCP) has been established by "Dayal Seva Evam Shiksha Samiti, Morena" in 2003, with the view to provide excellence in pharmacy education and to create an environment for blooming of pharmacy professionals. ShriRam College of Pharmacy is a part of the Shriram Group of Colleges comprising of Shriram College of Engineering and Management and SRIIT. The parent institute, established in 1998 and the Pharmacy college is nurtured with care under the protective umbrella of the Dayal Seva Evam Shiksha Samiti.
Post: Associate Professor, Assistant Professor (locals only)

CSIR - Institute of Microbial Technology, Sector-39/A, Chandigarh desires to engage Research Associate/Senior Project Fellows/ Project Fellows/ Project Assistant, Research Intern on purely temporary basis on contract under DBT/CSIR sponsored project at IMTECH. However, the number of positions may vary depending upon the requirement of the Institute. A General Panel will be operative for a maximum period of one year from the date of interview.
Post: Research Associate, Senior Project Fellow, Project Assistant, Project Fellow, Research Intern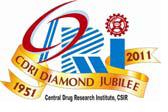 CSIR-Central Drug Research Institute, Lucknow is a premier R&D Institute under the aegis of Council of Scientific and Industrial Research (CSIR), New Delhi which is an autonomous body under Department of Scientific and Industrial Research, Government of India. The institute is engaged in the development of new drugs and diagnostics in various therapeutic areas like malaria, tuberculosis, filarial, leishmania, cancer, thrombosis, hypertension, dementia, diabetes, lipid disorders, gastric ulcer, osteoporosis, prostatic hyperplasia, etc.
Walk-in-interview for engagement of Project Staff under different Projects to be held on 02-07-2014 (For Position Code No. 001 & 002 Life Sciences) and 03-07-2014 (For Position Code No. 003 to 005 Pharma Group & Computer Science) as per the details given below: