QC
---
Sophisticated Industrial Materials Analytic Labs. Pvt. Ltd. (SIMA LABS. PVT. LTD.) incorporated in 1988. An ISO 9001 company. Recognition accorded by NABL/BIS/MoEF/DRUGS. Acceptance of State Pollution Control Boards and Govt. Agencies.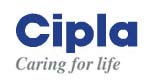 Cipla known for its innovative pharmaceutical products backed by latest in technology and creative marketing practices, is enjoying a commanding position among the top pharma companies in the country.
Several specialised therapeutic divisions and promising new products have been launched and many more are in the pipeline.
Ozone nurture talent and bring out the best thereby offering mutually rewarding career. We provide a conducive work culture by guiding, training and mentoring programmes.
Mangalam Drugs & Organics Ltd. - Commenced its business in 1977 of manufacturing of chemicals such as perfumery, organic/inorganic chemicals, disperse dye intermediates, bulk drugs and bulk drugs intermediates at VAPI-Gujarat State. It has a multi-product manufacturing facility and a in-house Research and Development (R&D) Base.
Stedman is a dynamic, fast growing, ethical, systematic & marketing oriented co. with a vision of becoming a force to reckon within the pharmaceutical industry & known for its successful introduction of innovative concepts/products in various segments.
Piramal Healthcare Limited A major force in the pharmaceuticals and healthcare segment, Piramal Healthcare Limited, incorporating Healthcare Solutions & Pharma Solutions, has an unequivocal vision – to become the most admired pharmaceutical company, with leadership in market share and profits
Unichem Laboratories has grown to become one of India's most respected pharmaceutical companies. It is committed to delivering better health through superior products. By combining strategic research and in-depth industry knowledge, Unichem aims to transform itself into a global pharmaceutical drug company with an increasing focus on cutting-edge research and developed markets.
Meyer,an associate of London based multinational Vitabiotics Ltd.,is a rapidly growing Pharma Co. in India. Leading pharmaceutical manufacturer, founded in 1982, in technical collaboration with OMEGA-MEYER Ltd Jersey( Br. Isles).