QC
---
Anglo French Drugs & Industries is a dynamic, rapidly expanding pharmaceutical company with established capabilities in the development of therapeutic formulations, marketing & sales, distribution and contract manufacturing.
Established in 2002. Total Professional Approach. Professionals handling assignments for Specific Sectors/Industy with rich experience & background. Working with Reputed Clients having Top Ranking in threir Sectors

Post: Executive, Officer-Dispensing, Officer/Sr. Officer-QC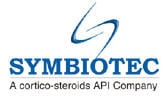 Symbiotec Pharmalab Ltd., a cortico-steroids API manufacturing company based at Indore in Central India is in the business of development, production and marketing of research-based cortico steroids.
Recruitment of Professional Consultant, Technical Data Associates, Data Entry Operators and Office Assistants in the Office of CDSCO on contractual basis- applications regarding -
Surya Healthcare is a subsidiary of Surya Pharmaceuticals Limited with widespread domestic and international operations. The force behind Surya Healthcare is its parent company Surya Pharmaceuticals Limited. It is uniquely positioned in the Pharmaceutical trade known for its competencies in API, formulation and contract manufacturing across different therapeutic segments serving both domestic and international clients.
Unique group is most progressive and fast growing Pharmaceutical Company with Diverse interest in domestic formulation, exports & bulk drugs with modern manufacturing facilities. Our Formulation & bulk drug plants are approved by US FDA and TGA Australia . We also hold valid patents in US and other countries. We are looking for result oriented & committed professionals for our Manufacturing facilities located in Ankleshwar/Panoli.