QC
---
Rajat Pharmachem Ltd. is a Formulation plant located at Ankleshwar, Bharuch - Dist, Gujarat. The company is engaged in the manufacturing of formulation like Tablets, Capsules, Oral Powder & Effervescent Tablet.
The the company is WHO-GMP, NAFDAC - Nigeria, FDB Ghana, ISO 9001:2008, ISO 22000:2005 approved company.
The company is having vast range of tablets, capsules, powder and lataste technology of effervescent tablet manufacturing.
ORDAIN was created with a simple objective of providing Quality Drugs… Quality Life to all the precious human life. Our mission is to continuously innovate methods of "Preserving and improving quality of human life" by providing superior products and services with uncompromised Quality Everywhere… Every time…
J. B. Chemicals & Pharmaceuticals Ltd. (JBCPL), known to many as Unique Pharmaceutical Laboratories is one of India's leading global pharmaceutical companies. The company manufactures and markets a wide range of pharmaceutical formulations.
Post: Head/Vice President/General Manager-QA/QC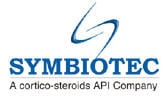 Symbiotec Pharmalab Ltd., a cortico-steroids API manufacturing company based at Indore in Central India is in the business of development, production and marketing of research-based cortico steroids.
Venus start each day by focussing on Innovation & Creativity. We make sure that best healthcare is provided to our patients worldwide.
From a humble beginning in 1991, now we are engaged & engrossed in discovering, developing and delivering innovative pharmaceuticals that help patients to alleviate sufferings.
We introduce ourselves as a ISO:9001:2000 certified premier pharmaceutical manufacturing company of North India with more than 20 years of experience in pharmaceutical formulations We have GMP certified & WHO compliant manufacturing facility in Excise Free Area. Our products have been accepted and appreciated by the medical fraternity for their consistent quality and packaging.
Macleods has its presence in over 30 countries with more than 300 registrations.