QC
---
Hemmo Pharma is a leading manufacturer of Peptide-based pharmaceuticals, supplying quality products for the last 37 years. A private company, it has continuously been ranked as the leading supplier of bulk Oxytocin to the global market. Established in Mumbai (Bombay), India in 1967, the company has evolved into a global supplier of quality peptide products. With more than 75,000 square feet of manufacturing capacity and a large number of highly qualified scientists, the company manufacturers a wide variety of therapeutic and research peptides.
LGC Promochem is one of the joint venture companies of LGC Limited, London, who are one of the world leaders in analytical chemistry with 160 years of presence. A wide range of products relating to chemical metrology are dealt by the company.
Post: Research Associate - R&D - Analytical (Quality Control)
Indegene's scientific and competitive intelligence services lend actionable insights to clients to support their strategic decision making. We provide scientific, clinical, and competitive insights to help align the business development, licensing, clinical development, and marketing activities of our clients to current and future market needs.

Aurobindo Pharma has identified international operations, catering to over 100 countries, as a major engine of growth and expanding global network of marketing and manufacturing operations across countries like China, Brazil, Japan, Netherlands, South Africa, Thailand, UK, USA, Russia, Netherlands and many more which will further expand its international reach.
Post: Executive/Senior Executive-Quality Control

Flamingo Pharmaceuticals Ltd. is a quality driven pharmaceutical company with an experience of over two decades in global markets, exporting to 52 countries and having Rs.200 crores+ turnover. Flamingo has WHO-GMP/UK MHRA certified 100% EOU unit.

Post: Executive/Officer-QC (Taloja)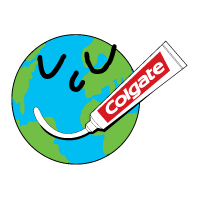 The Training and Development effort at Colgate-Palmolive is a direct outcome of the Individual Development Plan and the Business need. The business critical and individual specific needs are identified every year and a training needs inventory is drawn up.
Colgate's leadership position in the global marketplace is directly linked to the skill of our employees. Practical learning and professional growth are critical to our continued success. We invest generously in the training and education of Colgate people.
Macleods Pharmaceuticals is a dream come true for a medical doctor, Dr.R.Agarwal, the Managing Director, who had a vision to provide quality health care to humanity.
Dr. R. Agarwal incorporated Macleods in 1986 with a mission to spread the wings of health globally.
Macleods has a dedicated team of over 5500 personnel who diligently contribute towards the10 billion (US$ 220 million) turnover of the organization.
Today Macleods is a company with world class manufacturing, strong R&D and is amongst the leading pharmaceutical companies in India.
The Yash Birla Group is an INR 30 Billion conglomerate of over 20 diversified companies which run the gamut from established sectors like Auto & Engineering, Textiles & Chemicals and Power & Electricals to emerging sectors of today like Wellness & Lifestyle, Education & IT. Today the group has 8 listed entities in India.