QC
---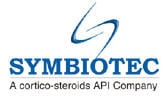 Symbiotec Pharmalab Ltd., a cortico-steroids API manufacturing company based at Indore in Central India is in the business of development, production and marketing of research-based cortico steroids.
CALYX is an US FDA inspected Active Pharmaceutical Ingredient manufacturer with excellent custom synthesis capabilities. Corporate head quarter is located in the commercial hub of India – Mumbai with its manufacturing facilities on the outskirts of Mumbai.
It was in 1986, when a team of experienced and energetic Pharma professionals decided to go big and to do something different and better than routine. A seed was sown: a beginning was made.
These young, dynamic and experienced future leaders chose Baroda (Now called Vadodara), the Educational and Pharma capital of Gujarat (Western India) as their base, a choice which itself proved to be big contributing factor for growth.
Troikaa mainly focuses on Novel Drug Delivery Systems (NDDS). The company firmly believes in providing superior therapeutic benefits by improvising the formulations through Innovative Technologies.
Six patents have been filed in various areas of drug delivery. To handle competition, Troikaa adopted various multifaceted strategies to help stand their ground in the competitive market. Another fact that helps us stand out is their high quality products.
The flagship company of Torrent group, Torrent Pharmaceuticals Limited, is a dominant player in the therapeutic areas of cardiovascular (CV) and central nervous system (CNS) and has achieved significant presence in gastro-intestinal, diabetology, anti-infective and pain management segments.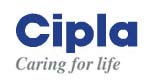 Cipla known for its innovative pharmaceutical products backed by latest in technology and creative marketing practices, is enjoying a commanding position among the top pharma companies in the country.
Several specialised therapeutic divisions and promising new products have been launched and many more are in the pipeline.