QC
---
Flamingo Pharmaceuticals Ltd. is a quality driven pharmaceutical company with an experience of over two decades in global markets, exporting to 52 countries and having Rs.200 crores+ turnover. Flamingo has WHO-GMP/UK MHRA certified 100% EOU unit.

Inga Laboratories P. Ltd., a research-based pharmaceutical corporation, was established in 1974. The company's activities are focused to the development, manufacture and marketing of pharmaceutical formulations at affordable prices.
Meghmani Group is a Rs.1200 Crores fast growing and progressive. The Group has 12 plants in India. The Group is into manufacturing of wide range of Agrochemicals, Pigments, Dyes and Intermediates. One of the group company has foray into Paracetamol (Pharmaceutical) wish to appoint below Position for its Pharmaceutical (U.S. FDA / COS A.P.I) unit at Dahej, Dist: Bharuch, Gujarat.

Universal Medicare Private Limited has been in the forefront of manufacturing and marketing Nutraceutical products for over two decades, and has a tie up with Geltec Private Limited, the World leader in patented Soflet® / Geltab® technology, and one of Asia's largest manufacturers of soft gelatin capsules.
Dalas Biotech is a leading biotechnology and pharmaceutical healthcare company based in India, with a vision to serve the pharmaceutical industry at multiple levels of the value chain.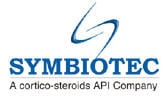 Symbiotec Pharmalab Ltd., a cortico-steroids API manufacturing company based at Indore in Central India is in the business of development, production and marketing of research-based cortico steroids.